The Oneonta Business Association (OBA) will be hosting its 20th June Fling on Saturday in downtown Oneonta.
The June Fling is a summertime entertainment festival for all ages and is free to attend. 
It is held annually on the second Saturday of June and includes over 100 booths, a Kidz Fun Zone, arts and crafts, a vehicle cruise-in, live music and food vendors.
Live Music
The oldies group, Chapter V Band, will precede the event, performing Friday night from 5 p.m. to 8 p.m. Beer and mixed drinks will be available for purchase.
The June Fling will kick off the next day at 9 a.m. with Kevin Moore, a saxophonist and instrumentalist from Gadsden, who blends pop, rock, gospel and contemporary music.
Other artists will include the recreational clog dancers Clog Wild Cloggers, 2022 Alabama Female Country Vocalist of the Year nominee Martha Chasteen and southern rocker Taylor Hunnicutt as well as bands such as the Suburban Love Junkies, the Chris Posey Band and the Edmonds Butler Band.
The Explore Oneota Fashion Show
The Explore Oneonta Fashion Show, coordinated by Treieva Oakley, will feature local models and showcase the clothing available in Oneonta. It will take place at 10 a.m.
Cruise-in
The OBA invites owners of classic cars, trucks, all-terrain vehicles and bikes to participate for free in the vehicle cruise-in by parking and strolling the street. 
Car owners should review the guidelines on the OBA's website before attending.
Kidz Zone
Wallace State Community College of Oneonta and Donna Davis will sponsor the Kidz Fun Zone, which will include a 32-foot air-conditioned video game truck, where kids can play for free, a free petting zoo and $5 face painting. 
The Alabama Garrison of the 501st Legion's International Star Wars Costuming Organization will be dressing up as Star Wars characters. Characters will walk around the Kidz Fun Zone and venue throughout the day, available for photographs with attendees .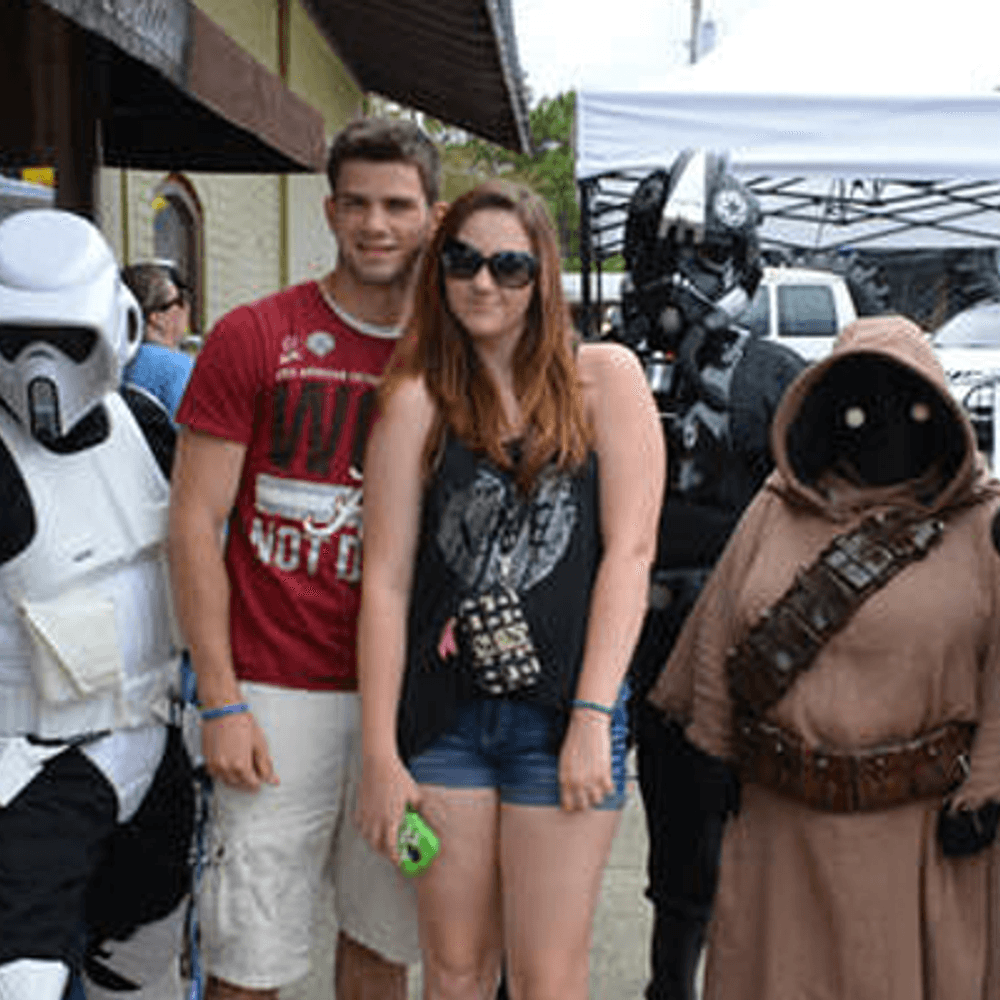 The festival will conclude at 4 p.m.
According to the OBA, the June Fling is a "rain or shine" event.
To connect with the author of this story, or to comment, email will.blakely@1819news.com. 
Don't miss out! Subscribe to our newsletter and get our top stories every weekday morning.