Pro-abortion nonprofit Planned Parenthood is aggressively advertising in student newspapers at Auburn University and the University of Alabama Birmingham (UAB).
Advertisements marked with the Planned Parenthood logo read "Our Doors are Open," "Planned Parenthood Stands for Care" or "Your Care is Our Priority" on the front pages and online stories of the Auburn Plainsman and UAB's Kaleidoscope. Both online newspapers are the primary student newspapers for their campus.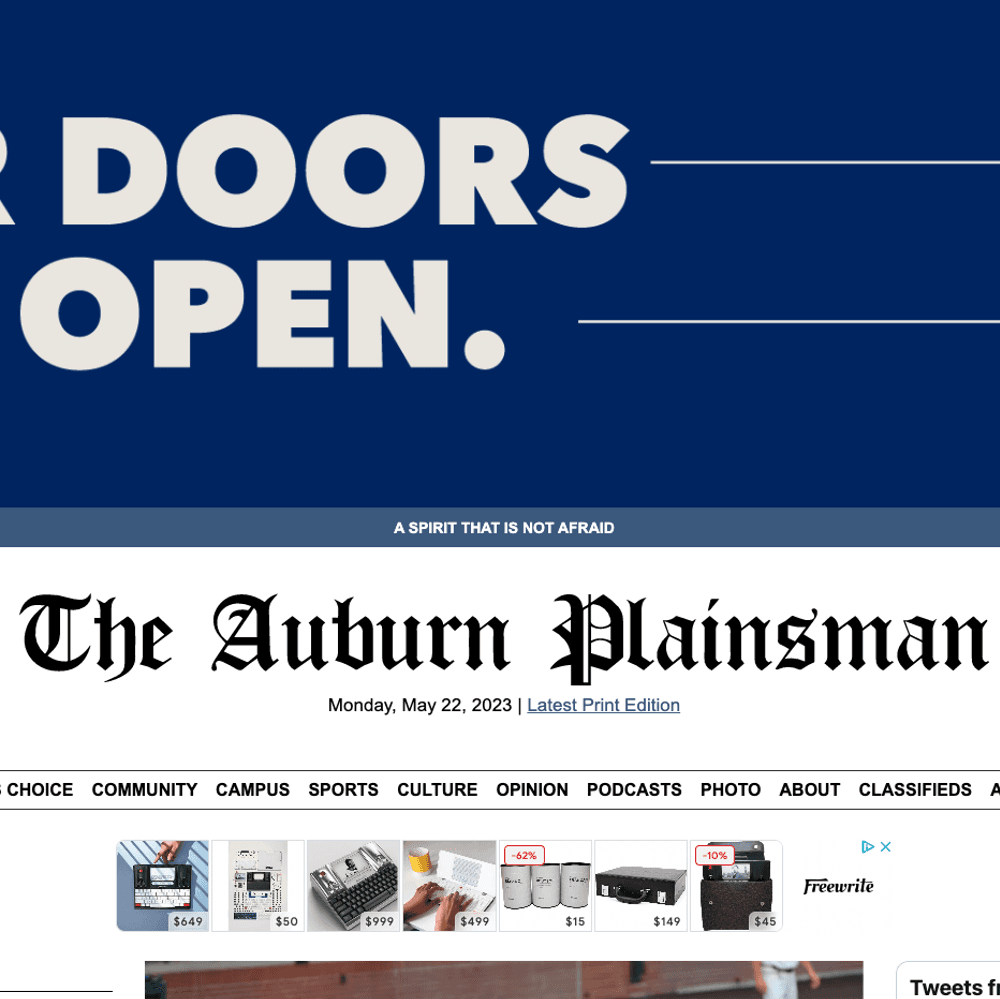 The ad links to a Planned Parenthood website advertising basic sexual health care like STD testing and also "gender-affirming hormone care" and abortion services.
One link at the bottom of the page leads to abortionfinder.org, which assists women in locating abortion services even if they live in a state like Alabama, where abortion is banned. If an Alabama address is entered into the abortion finder, it displays clinics in states where abortion is legal, such as Georgia, where it is legal for up to six weeks.
According to the Plainsman's website, advertising on the leaderboard costs $300 weekly or $700 monthly. Advertising on the top or bottom display costs $200 weekly or $600 monthly.
Kaleidoscope's web advertising costs are unclear.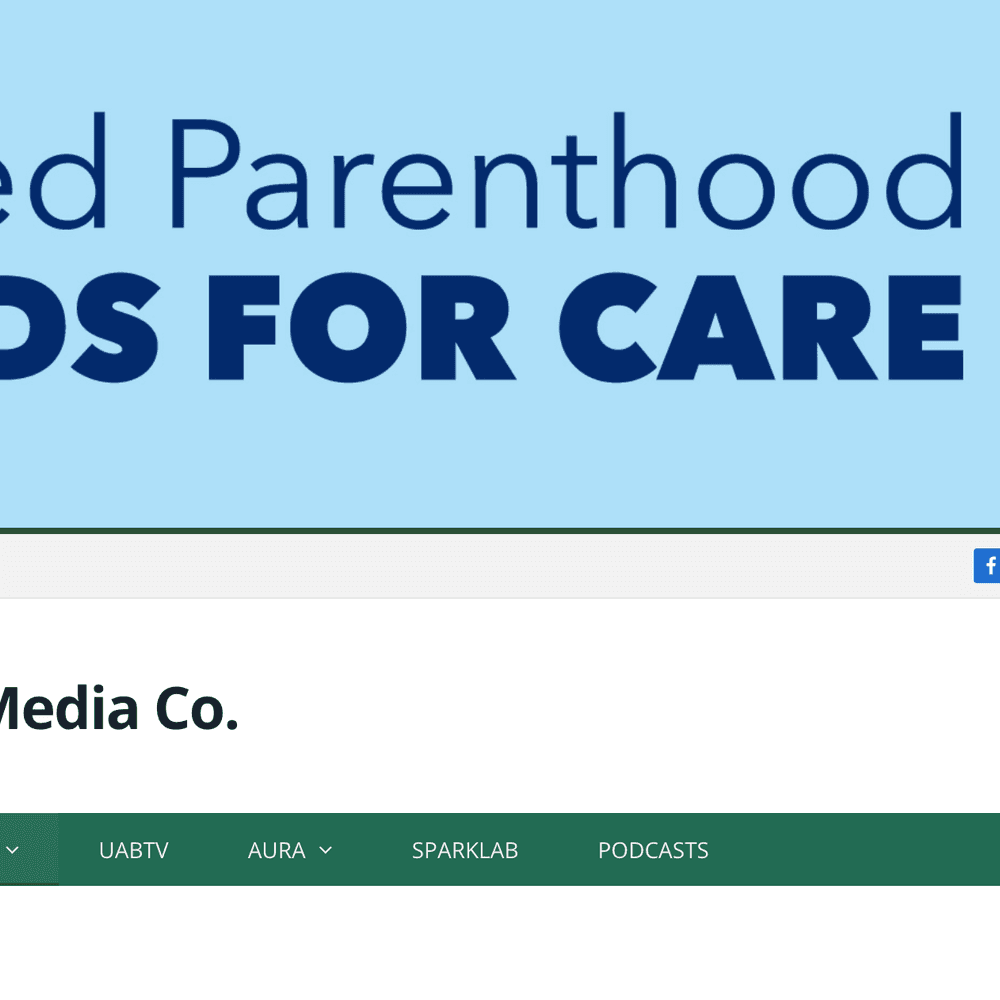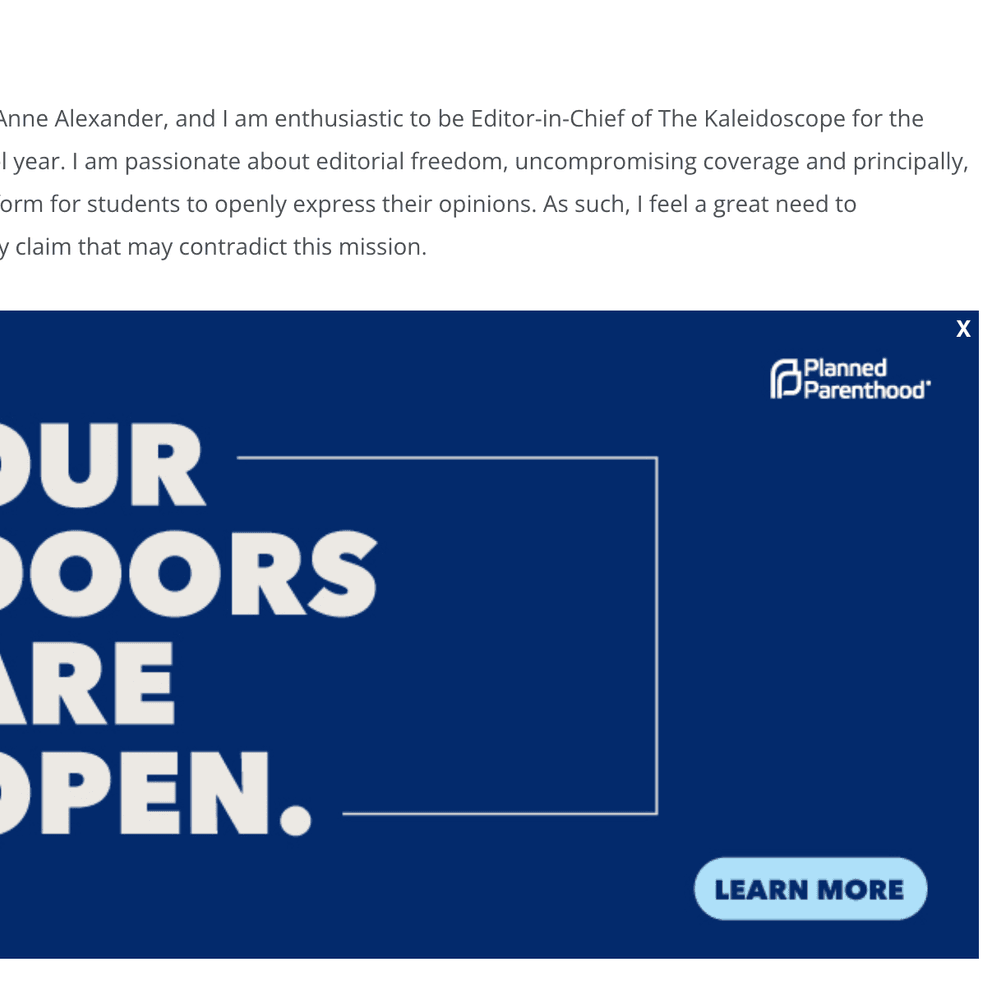 Planned Parenthood has grown increasingly insistent upon targeting college students over the last decade. Pro-life student organization Students For Life released a report in March that suggests nearly 90% of all the nonprofit's facilities are located within five miles of college campuses, an 8.6% increase compared to 10 years ago.
Nevertheless, other mainstream student newspapers in Alabama, such as the University of Alabama's Crimson White and the University of North Alabama's Flor-Ala, do not appear to have Planned Parenthood as an advertiser on their websites.
To connect with the author of this story or to comment, email will.blakely@1819news.com or find him on Twitter and Facebook.
Don't miss out! Subscribe to our newsletter and get our top stories every weekday morning.