But they that wait upon the Lord shall renew their strength; they shall mount up with wings as eagles; they shall run, and not be weary; and they shall walk, and not faint. - Isaiah 40:31
During a study group in the late 1960s, a newlywed couple had an experience that would change their lives and the future of Alabama. Albert Lee and Eunie Smith had only been married a year, and for the most part, they were an average, young couple, going about their days enjoying life and each other. But as they sat in on a study group, they heard things they couldn't shake. The threat of communism to the United States was real. Policy mattered. Before that time, neither of them had been particularly active in politics or public policy, but at that moment, a spark ignited in both of them that would become a large part of sweet home Alabama history.
Albert Lee served one term as a member of the U.S. House of Representatives. Meanwhile, Eunie made her own waves by volunteering and focusing on the fine print in legislation that sounded good on the outside but could have dire consequences if passed.
How it all started
An example of that was the Equal Rights Amendment, which she opposed after realizing some parts of the amendment could take away some rights of women.
"I worked to expose the danger of the so-called Equal Rights Amendment (ERA) being added to the U.S. Constitution," Smith told 1819 News. "There were unintended consequences for some, but for some, it would have been intended."
Those consequences included doing away with gender-specific restrooms, "dependent wife" benefits under Social Security and an exemption from the military draft. Smith met Phyllis Schlafly, who organized the nationwide STOP (Stop Taking Our Privileges) the ERA campaign. Smith then began the program in Alabama.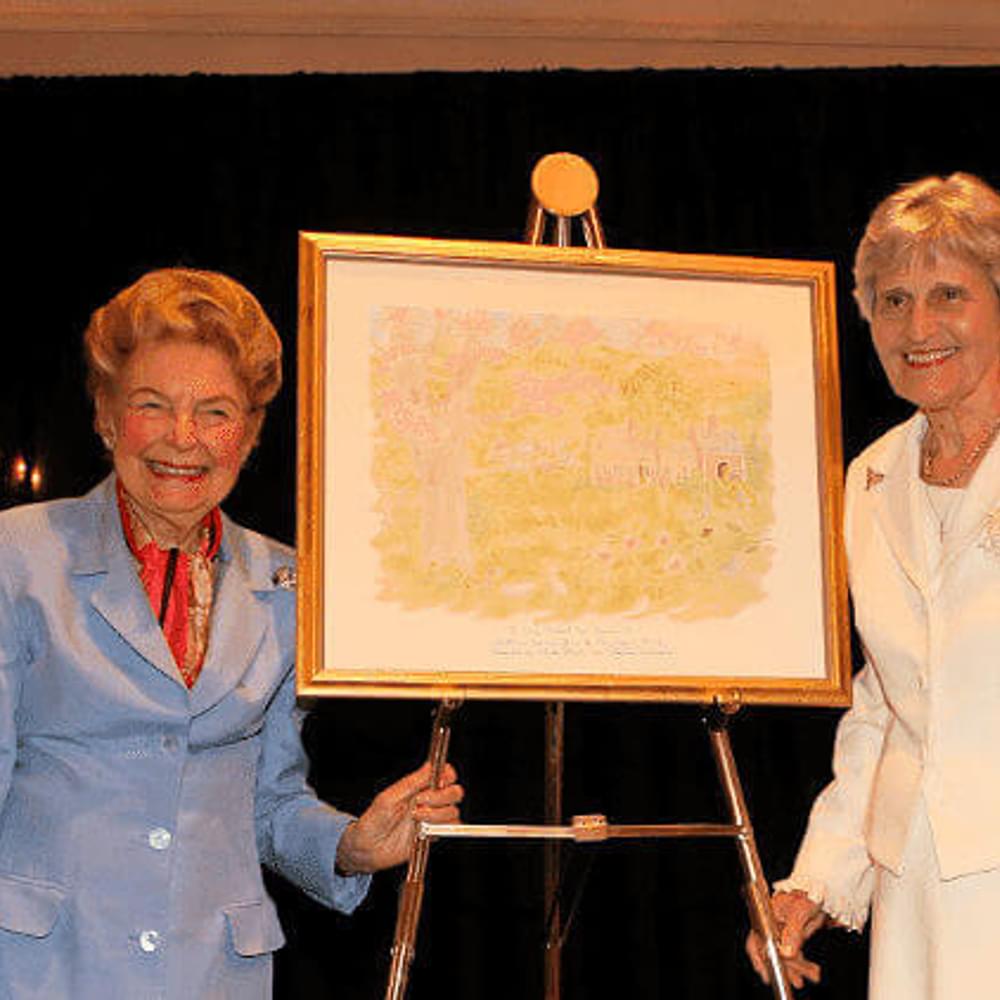 "I worked with Olive Spann, a former state president of the Alabama Republican Women's organization," Smith remembered. "We set up a Stop ERA Chairman in every county, circulated petitions to legislators, and ERA never got to the floor of either house in Alabama. That was my exposure and my learning the importance of grassroots activism. We were grateful. It was a challenge."
The Eagles are Flying
Perhaps it was the fact that "the eagles were flying," as President Ronald Reagan once said, that allowed people in Alabama to stop the ERA because the Eagle Forum was established to make it happen. With her new purpose, Smith helped create a groundswell of support in the state.
"More than anything, it was the start of the pro-life, pro-family movement in the country that made a strong impact for a number of years because if you think about it, any issue that is an issue affects the family, from economic issues to national defense issues to all the moral issues. When you boil it down, each affects the family. We helped elect Ronald Reagan."
Smith is now the president of Eagle Forum of Alabama and the vice president of Eagle Forum Education Foundation. She has seen the organization since its creation and has seen years of impact being made on public policy and families nationwide. Just this year, the 50th Eagle Forum Council was held in St. Louis. She has been on the national Eagle Forum board since its inception and served as national President of Eagle Forum for four years after Phyllis Schlafly stepped down.
But legislation isn't the only thing Smith has impacted. Women in Alabama working to protect their families have been inspired by Smith's ability to put God first and be a strong, courageous patriot.
Inspiring Generations
Christine Carr, who has become an active voice in her own right, has been touched by Smith's way with words and people.
"If I could be just 1% like Eunie, that would be an achievement of a lifetime," Carr told 1819 News. "Her love for Jesus comes first, so that dictates her sense of right and wrong and also guides her sense of both patience and persistence. Sometimes for women in the south, there's an unspoken message of 'to be nice means sit down and be quiet.' But that can't be farther from the truth when it comes to Eunie. She continuously sends messages to moms like me that are about doing the right thing but doing it with grace and courage. There's no room for cowardice in the Christian faith."
Carr said she has also learned that when there are losses, as a Christian woman, it is not always best to jump to attack. She has seen through Smith that having genuine faith and praying gets more done and attention.
"People of any age just feel loved when they're around her, and she's so genuine," Carr added. "She doesn't back down, and she doesn't have to be rude about it. Even though there are a lot of problems in the world, I'm not going around all doom and gloom because I have learned there is always a positive thing about just educating."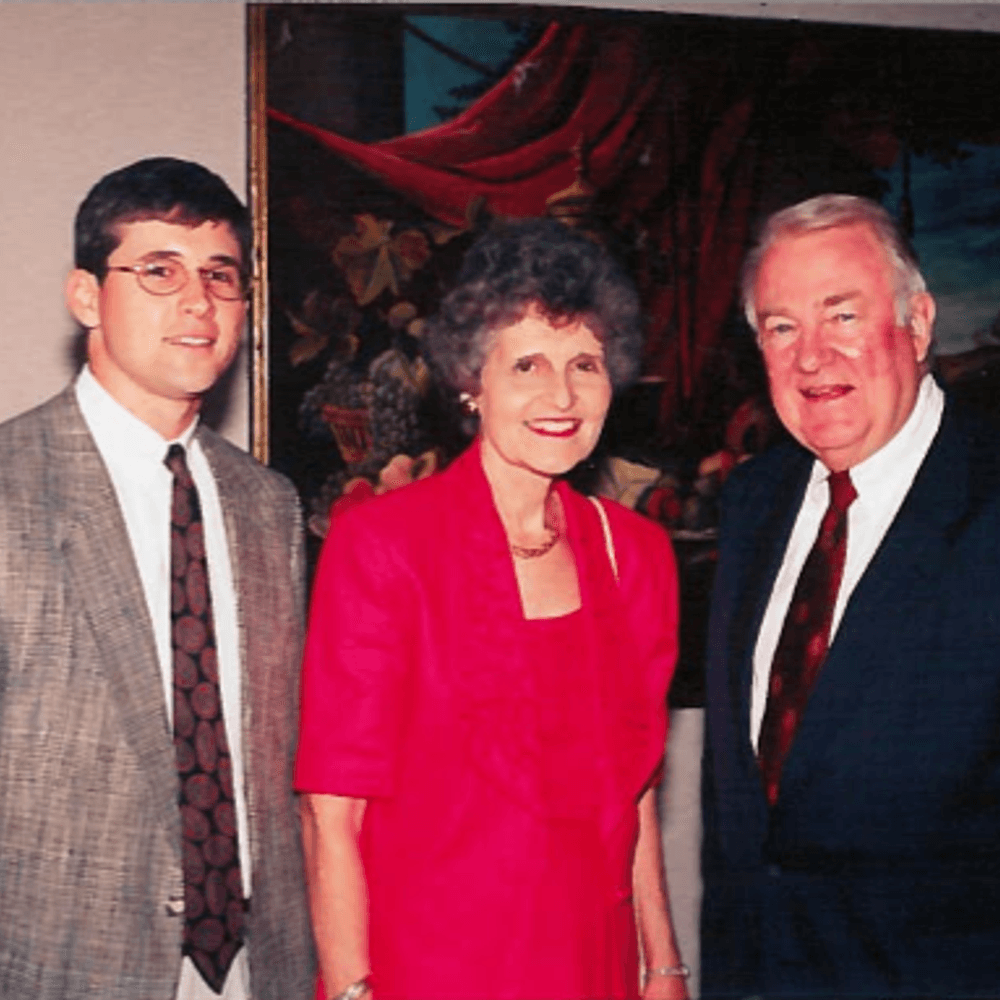 Smith's resume is quite impressive. She graduated cum laude with a Bachelor of Arts from Vanderbilt University. Along with her time with Eagle Forum, she also volunteers with the Junior League of Birmingham and Concerned Women for America. Smith has served on the Alabama Supreme Court's Standing Committee on Judicial Ethics, numerous Governor's Commissions, and was a member of the Council for National Policy. The board positions and leadership positions Smith has served on are multiple and broad. In 2011, Eunie Smith was elected Chairman of the Southern Baptist Convention (SBC) Ethics and Religious Liberties Commission, the successor to the SBC Public Affairs Committee, which Albert Lee had chaired in 1991.
"We really have addressed all kinds of issues over the years," Smith said.
There is no arguing that the pro-family organization that Smith leads has made a difference across the nation. The late Rush Limbaugh spoke to Eagle Forum in 1994, saying, "You Eagles were out in front when out in front was not popular. Because of Eagle Forum, this nation is better off today."
Smith believes in the Constitution, the protection of life, abstinence education, challenging illegal immigration and exposing the effects of public policy.
"Not many other organizations have tackled such diverse issues as the defense of marriage and national defense – including both space defense & the feminization of the military," Smith said during a speech in 2017.
Her heart for the family, the state and the nation has covered all walks of life and will continue to do so for years to come, thanks to her impact and the people she has inspired. But for Smith, it is not about her or what she has done. It's about God and what He has allowed her to do.
"It has been a blessing to be able to learn about all these issues and to be able to educate, inform and let others know they can really make an impact in public policy," said Smith.
To learn more about Eagle Forum and the issues the organization is working on, click here.
To connect with the author of this story, or to comment, email erica.thomas@1819news.com.
Don't miss out! Subscribe to our newsletter and get our top stories every weekday morning.