All roads lead to the Landing at Parker Creek, or so the lakeside restaurant would have us believe.
Lakeside dining can almost sell itself. Lake Martin is one of the most popular state attractions, with thousands of people visiting the lake during the spring and summer months, and all of them have to eat.
Herb Winches, a sportscasting legend in the Birmingham area, has had a lake house on Lake Martin for over 20 years. After retiring from sportscasting at 67, Winches noticed a trend amongst his fellow lake-goers, which sparked the idea for his post-retirement endeavor.
"When I came down to the lake, everybody was going the other way to get food," Winches said. "I told my wife, 'I've got too much energy, and I want to do something…I'd like to get in the restaurant business because we didn't have that many to choose from.'"
The Landing at Parker Creek was opened in July of 2015 and has continued to grow since. The unique setup is located off the water on the west side of Lake Martin. The location allows for both boat and car parking.
Due to the highly seasonal nature of lake travelers, the Landing stays open during the times in which people are vacationing or visiting the water more often. The seasonal schedule means it opens in April and closes in mid-September.
A novel aspect of the Landing is the unique use of shipping containers. While most restaurants are wood and brick, the Landing has its kitchen and bar designed and built from shipping containers. Winches contacted an Atlanta-based company to construct the specialized containers, which he had shipped to the lake.
"That was my idea long before it became popular," Winches said. "…They turned out beautifully."
Like most restaurants, the Landing experienced a slow start with no lack of growing pains, a state of affairs that soon subsided.
"The first couple of years, I'd be lying to you if I told you that it wasn't a struggle," Winches said. "You go through some people and make decisions that you regret, and this, that, and the other. But anyway, we found our way, and I found the right people and it really started taking off about four years ago.
"I'm proud to say that, for four years in a row, we've been named the best bar and restaurant on Lake Martin. Our annual sales are absolutely amazing. "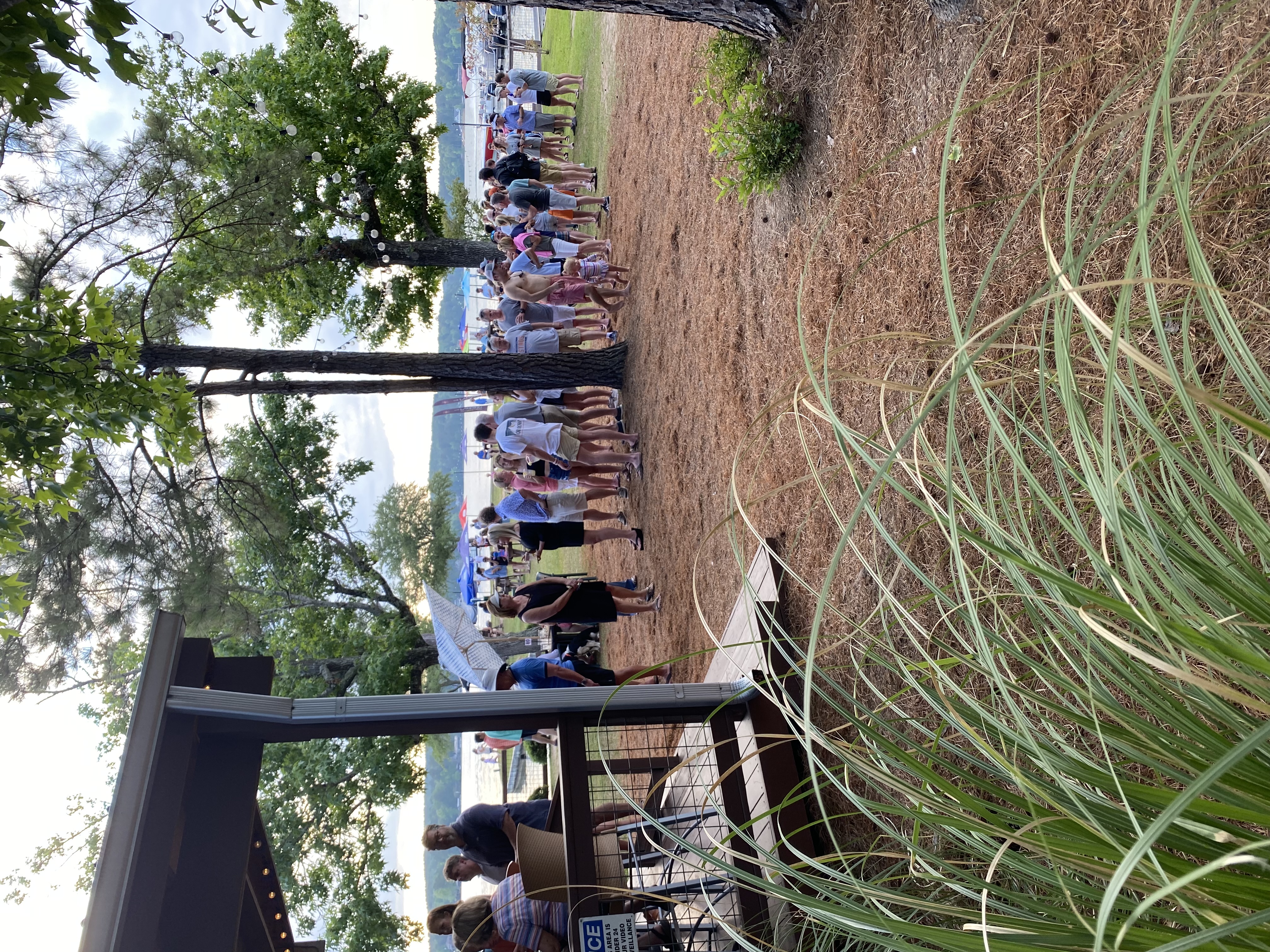 With the help of the Landings' young chef, Torrey Hall, and a full bartending and wait staff, the Landing has quickly become one of the area's most popular destinations.
Although their filet sliders and Mahi Fish sandwich are popular and permanent mainstays, the menu is ever-changing. The fresh ingredients available to the staff allow for a free-flowing menu that could change at any moment.
"We have a chalkboard menu. And our chef is amazing with the work he does," Winches said. "…Our fish is brought in fresh; all of our meat is brought in fresh every week from our different vendors. And [Hall] creates from there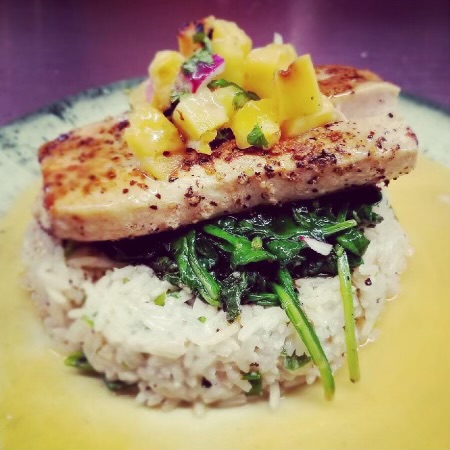 The restaurant and bar are 100% doorless, making the entire establishment an open-door venue, although there are pavilions available should it rain.
The bar at the Landing is also a popular destination for adults. An open-ended shipping container serves as the bar, with several signature drinks such as the Lake Martin Lemonade and the Bushwhacker, which Winches calls a milkshake with liquor.
Although boats may often have to drive by more than once to find a boat slip to park their ride, Winches said there is something at the Landing for everybody.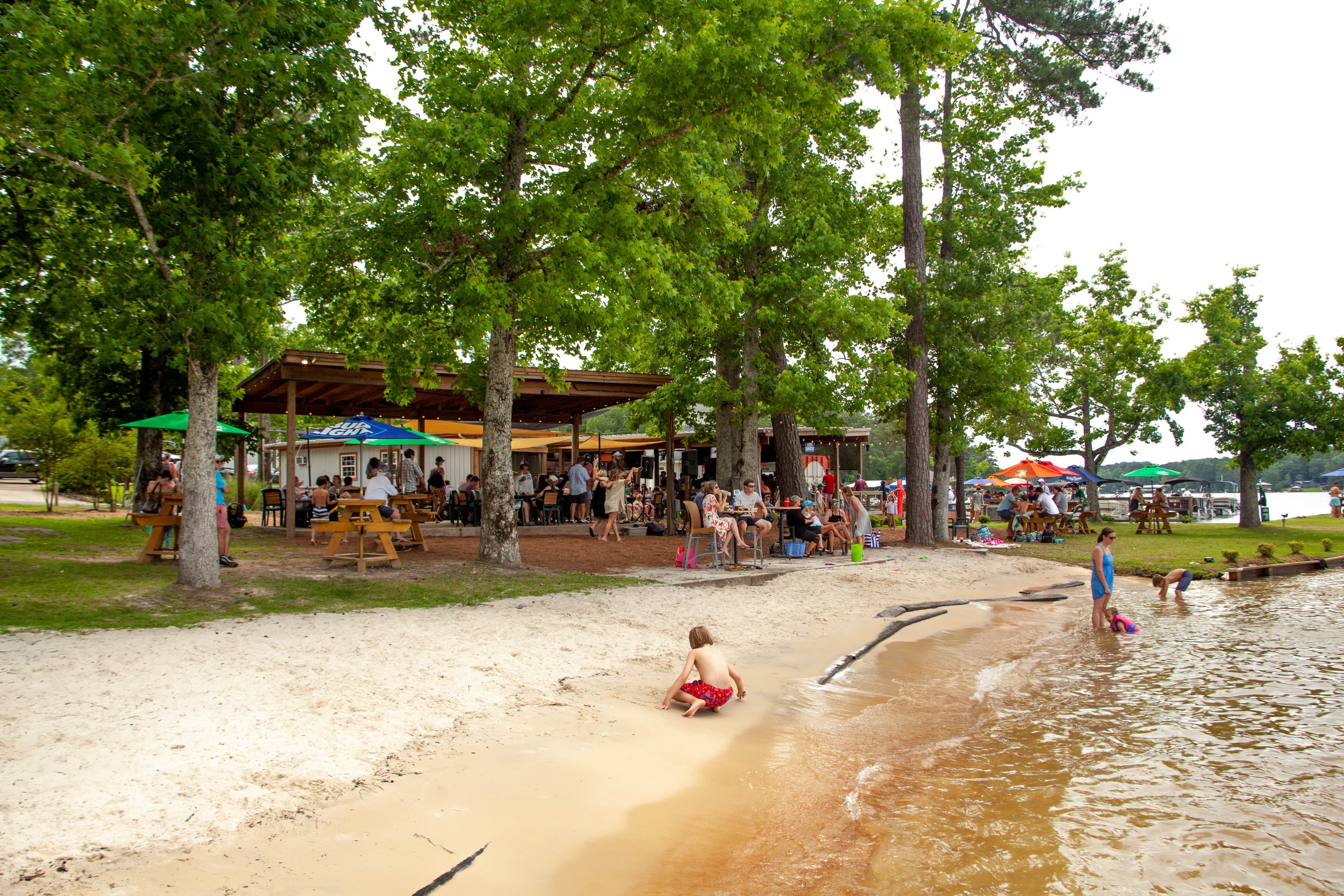 Since opening the restaurant, Winches also started a tiny house community right next door to his restaurant. Eagle's Landing provides small rentals on the lake for those wishing to vacation within throwing distance of the famed restaurant.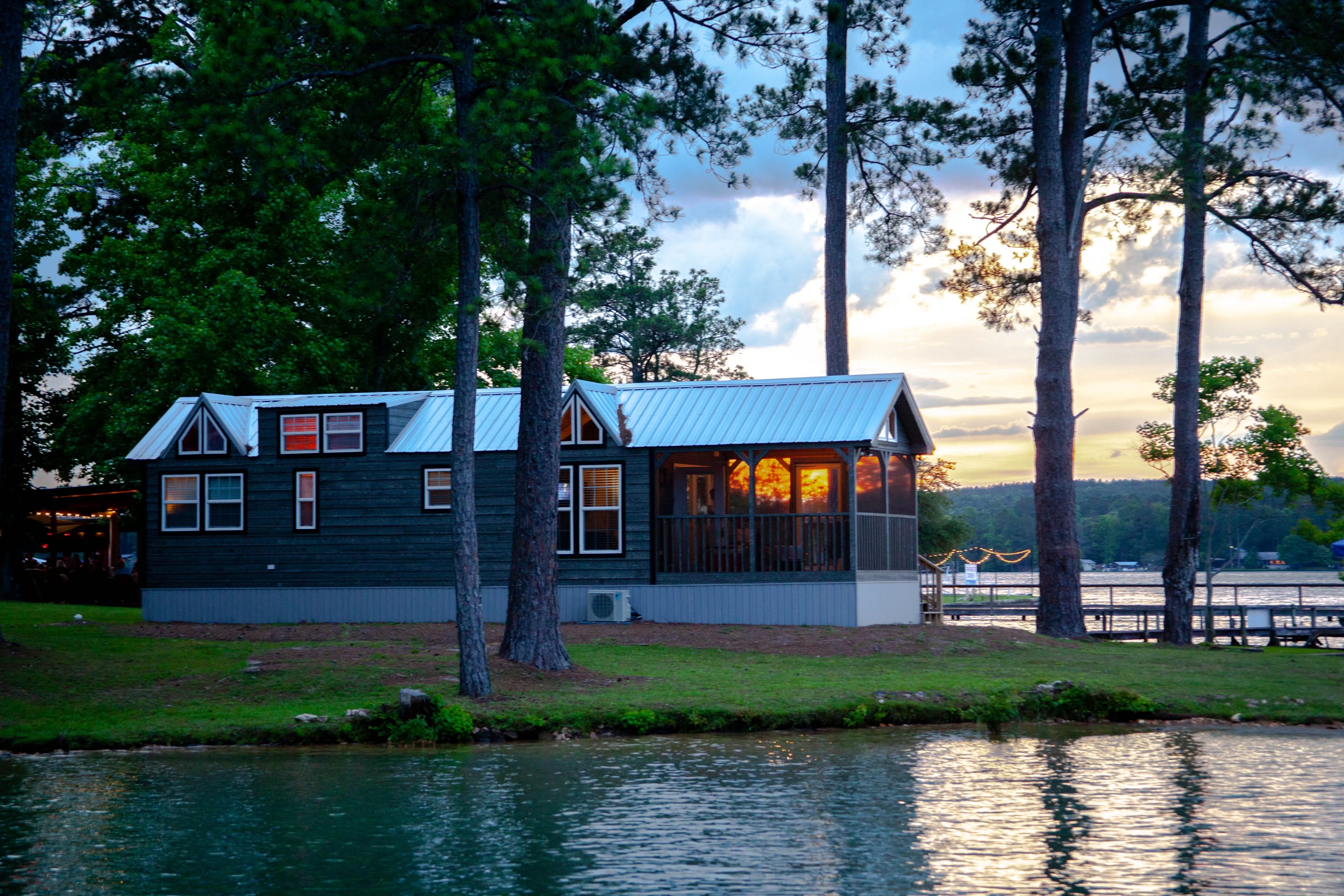 To connect with the author of this story, or to comment, email [email protected].
Don't miss out! Subscribe to our newsletter and get our top stories every weekday morning.