U.S. Sens. Katie Britt (R-Montgomery) and Tommy Tuberville (R-Auburn) are pushing back against a newly proposed federal rule that would drastically limit boat speeds off the Gulf Coast by establishing a 28,000-square-mile "critical habitat" for the Rice's whale.
The Rice's whale is reportedly found only in the Gulf of Mexico, and it was first identified as a separate species related to the Bryde's whale in 2021. Estimates suggest that fewer than 50 individuals remain, and several marine scientists and conservationists have petitioned the Biden administration to protect it and promote its recovery, according to Maritime Executive.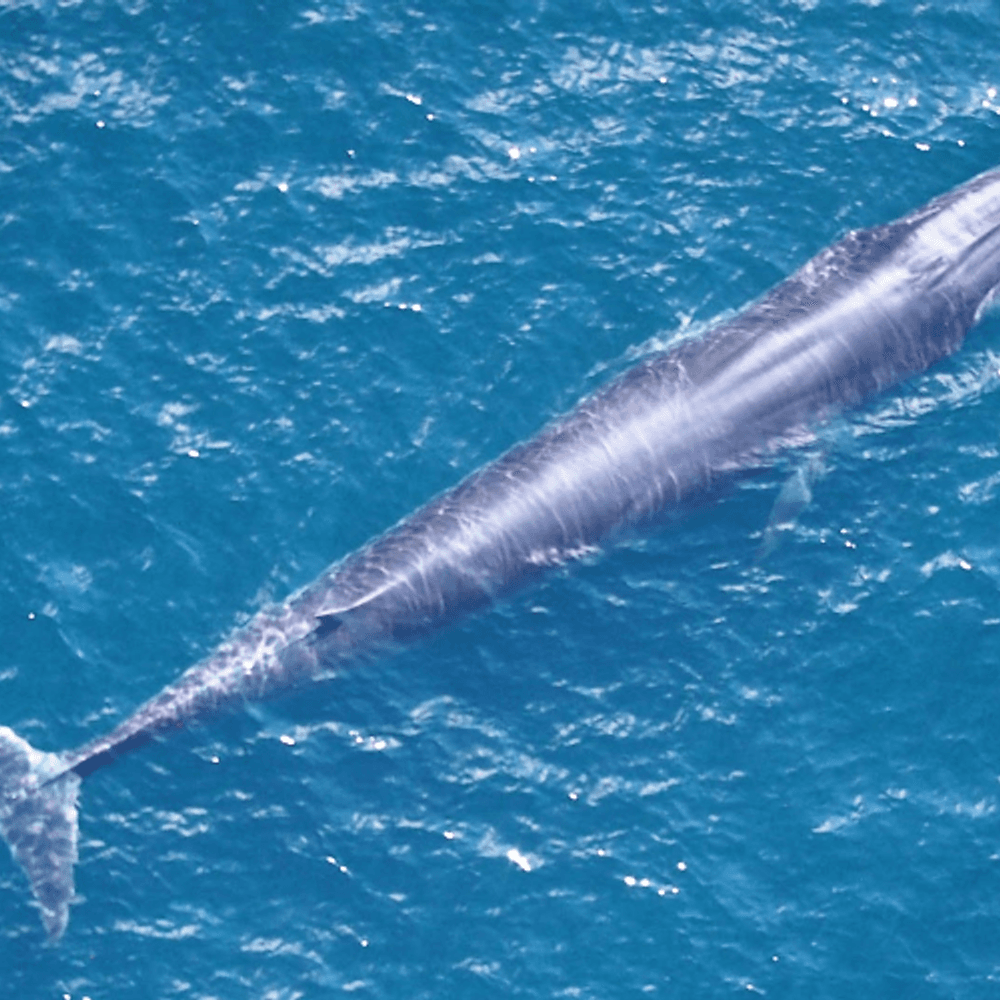 The proposal would also establish a 10-knot speed limit in the whale's habitat area, or roughly 11 mph.
"This is yet another prime example of putting a radical leftwing agenda ahead of common sense and the wellbeing of hardworking American families," Britt told 1819 News. "The idea of slowing boat traffic to 10 knots in the Gulf of Mexico is impractical, illogical, and implausible. It would do immense damage to commercial fishing and the shipping industry, especially at the Port of Mobile which has an annual economic impact of $85 billion across Alabama. If the Biden Administration continues down this path, it would diminish opportunity and hamper growth in all 67 of our state's counties. I'll continue to fight back against President Biden's reckless regulatory regime."
In a letter to National Oceanic and Atmospheric Administration director Richard Spinrad and Bureau of Ocean Energy Management director Liz Klein on September 7, Tuberville cited the severe economic impacts the rule would have for Alabama businesses and the oil and gas industry along the Gulf.
"Designating a Critical Habitat for the Rice's whale throughout this expansive area will impose undue burdens and restrictions on all vessel traffic, especially in and out of the Port of Mobile in Mobile, AL," Tuberville said. "The Port of Mobile covers over 4,000 acres, generates nearly 313,000 jobs, provides approximately $2 billion in state and local tax impacts, and $85 billion in economic value to Alabama as a whole. Requiring all lessees and operators to comply with reduced speeds of 10 knots or less and preventing them from traveling after dusk and before dawn within the designated areas will detrimentally impact our nation's ability to domestically produce oil and gas in hopes of becoming energy independent."
Port of Mobile officials also opposed the rule.
"Whether cars and fuel or forest products and steel, the State of Alabama and its Port are critical players in the global supply chain," said Maggie Oliver, vice president of Communications and Federal Affairs. "Federal advocacy on this issue is key to preventing a rule that, if implemented, would bring operations at the Port of Mobile to a virtual standstill and upend the delivery of consumer goods and energy resources nationwide. Any potential rulemaking should be structured so as not to impede economic development in Alabama nor hinder our nation's economic competitiveness globally."
To connect with the author of this story or to comment, email caleb.taylor@1819News.com.
Don't miss out! Subscribe to our newsletter and get our top stories every weekday morning.