With Alabama continually ranking low in education, a recent report by the Alabama Commission on the Evaluation of Services shows the problem may stem from how public universities prepare future teachers for the classroom.
The report found that less than 50% of education students pass the teacher certification test, known as the PRAXIS test, on their first try. According to the report, the University of Alabama Huntsville had the highest first-time pass rate at 70%, and Alabama State had the lowest at 21%.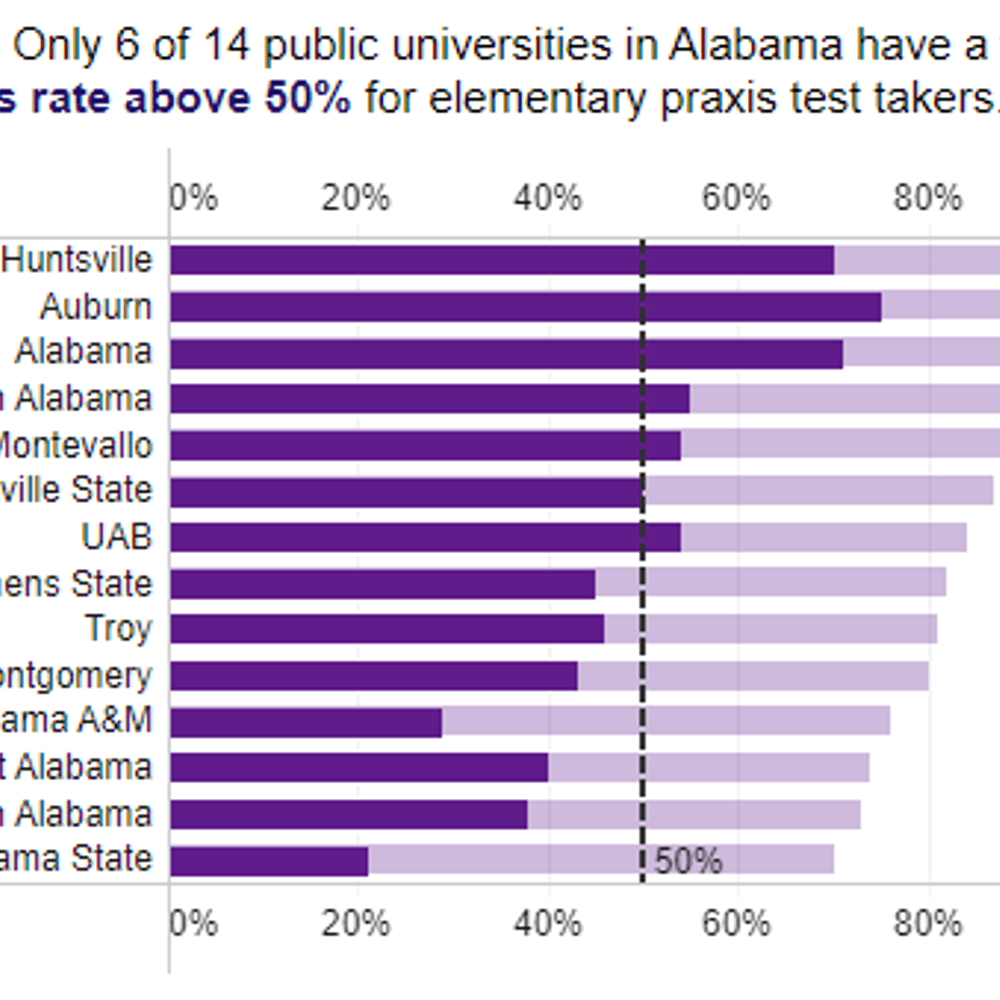 State Sen. Arthur Orr (R-Decatur), who chairs the Commission, said it was concerning that so many students were struggling with PRAXIS, which he likened to the bar exam for practicing law or medical certification to be a doctor.
"I think it's a double lose," Orr said during a recent appearance on FM Talk 106.5's "Midday Mobile" radio show. "We're investing in our institutions of higher education. If their batting average is less than 50%, presumably, we're not getting our full value of those teaching our future teachers. And then we're short-changing our future teachers … They pass their classes presumably, and then they go to take the entrance exam to be a certified teacher, and they can't pass it."
Orr said most test takers do better with the aspects involving how to be a teacher, but they falter when it comes to the subject matter they would be teaching, be it math, science or English literature.
"We've got to demand a better accountability from our four-year schools. We know how expensive they are," he said. "We know how they have exploded in tuition in the last 30 years … We got to make sure they're doing their job and not just taking students' money and then not setting them up for success after they graduate."
The report also found the number of undergraduate elementary education and teaching majors has been declining since 2013 at the same time that enrollment in graduate education administration continues to be among the state's top graduate programs. While teachers are motivated to get a master's degree to earn a 15% raise, the report showed no difference in outcomes for students whether the teacher had a master's degree or not.
Orr said he plans to look at these issues in the upcoming Alabama legislative session.
To connect with the author of this story, or to comment, email daniel.taylor@1819news.com.
Don't miss out! Subscribe to our newsletter and get our top stories every weekday morning.