Since 1988, Restoration Academy has provided a quality Christ-centered education to students in the Birmingham area who otherwise might not have the opportunity.
The school was started by minister Anthony Gordon and his wife, Sharon, in response to the problems of crime, drugs and violence they noticed in their community.
Restoration Academy is a faith-based institution. The vision that Gordon had for the school was formed around Judeo-Christian values, which remain at the center of the school's philosophy today.
Every parent whose children go to Restoration Academy pays something, but tuition is determined by a sliding fee scale. Most of the funding for the school comes from individual donations and a few grants.
Restoration Academy now has around 40 teachers, most of which are full-time. According to associate director Ty Williams, the school hopes to educate over 400 students next year from kindergarten to the twelfth grade.
History
After visiting juvenile detention centers and officiating several funerals, Gordon started Frontier Christian Academy, which operated in his church for several years before moving to the Woodlawn community, where they used the Sunday school wing of Doers of the Word Church.
After remaining at Doers of the Word for several years, Gordon was urged to find a facility of his own.
Around that time, the mayor of Fairfield and a local pastor heard about Gordon's program and helped bring it to their town. The pastor sold Gordon his church's parking lot, where Restoration Academy's original building stands today.
In 2004, Restoration Academy was gifted an adjacent piece of property where they constructed a high school building.
Approximately three years ago, Restoration Academy held a campaign to raise funds for another addition: a middle school fine arts space.
Academics
"I think one of the things that's unique that God's been doing at our school is, for the past 15 years, all of our seniors have graduated and have been accepted to college, which is pretty awesome," executive director Brian Goessling said. "Some of them are the first in their family to do it."
Restoration Acadamey works hard to maintain an ideal student-to-teacher ratio.
"We are very intentional about keeping our class sizes no more than 18 to 20," Williams said. "… We found that to be very effective so that the teachers know these kids. They know the parents. They know the grandparents. It really helps that relationship there."
Though all its students typically get accepted into college, the faculty at Restoration Academy also try to expose students to the trades.
Last year, Restoration Academy partnered with the Academy of Craft Training in downtown Birmingham, where high school juniors and seniors can learn about the construction industry. One student was able to choose from several job offers immediately upon graduation due to her experience in the program.
Approximately four years ago, they had a student who enjoyed working with his hands and was a gifted mechanic. Restoration Academy landed him an internship, which turned into a job after graduation.
"This is a young man who lost both of his parents," Williams said. "He was living with [his aunt] at the time, and now he's very financially stable. He just bought a home."
"He has a six-figure salary," Goessling said. "He's a diesel mechanic. He's very high demand."
"That's an opportunity we hope to open up to a lot of our kids," Williams said.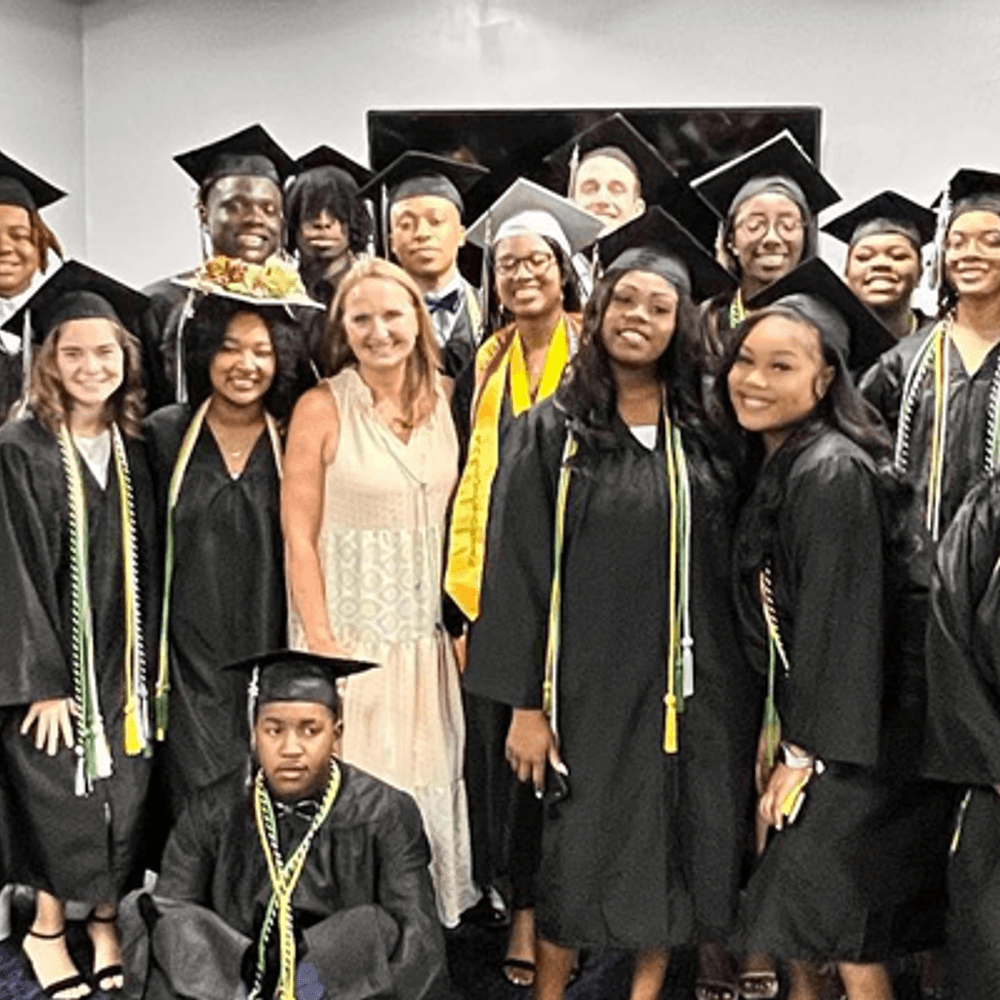 Athletics
Williams said Restoration Academy attempts to use athletics as discipleship.
The academy offers boys and girls basketball, boys baseball, girl's volleyball, girl's tennis and boys and girls track. They also have a cheerleading squad.
Restoration Academy has competed in the Alabama Independent School Association (AISA) for around 15 years against similar-sized private schools. This year, they'll be competing in the Class AA division.
"We're blessed with some amazing coaches that really pour into the kids, not just in the gym or on the field, but in the office as well," Williams said.
Restoration Academy's coaches are paid a stipend. Some are also on staff.
Williams said the school used to have a football program, but its small size made it difficult to maintain a full-sized team.
However, Williams said he was happy to introduce baseball to the students, which he said is not a very popular sport in urban communities.
"Just being able to expose our kids to that sport," Williams said. "We hope to be able to attract them at a younger age and get them more involved and teaching them more… Fairfield is the home of Willie Mays. This has a lot of rich history in baseball."
The city of Fairfield allows Restoration Academy to use the park across the street, which includes a baseball field and tennis courts.
"The field across the street, Bo Jackson played on back in the day," Williams said. "Legend has it, he hit [the ball] from one field all the way over to another field. [Baseball] is a rich tradition. Hopefully, reintroducing that to some of our kids will inspire them."
Williams said the academy is always in need of help with its sports teams. It uses donations to pay for and supply uniforms, transportation costs, coaches' stipends and equipment.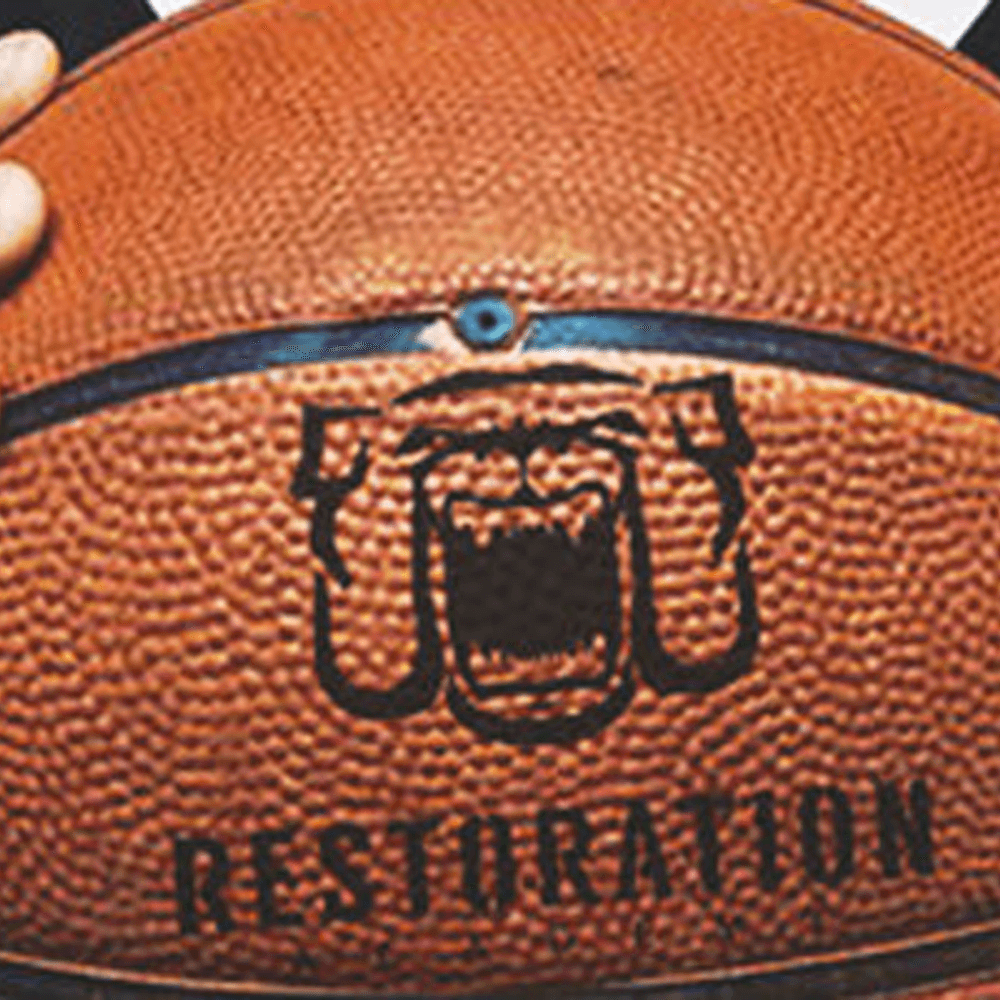 Music and Fine Arts
"When I came here 15 years ago, we had one art class for the entire school," Goessling said. "That was for seniors, so they could get their fine arts credit so they could get the Alabama state diploma."
Goessling said they received feedback from parents and stakeholders, urging them to provide more opportunities for children with artistic talent.
"We do beyond the paint-and-brush art," Williams said. "Kids get to do sculpture work. They get to [work with fabric] … We hope to start incorporating Graphic Art Design next year. We also do photography as well. We have an amazing photography program with our students."
Williams said they also have a drama program, choir and an African drum circle.
"There are definitely opportunities for our students to express themselves artistically," Williams said.
Exposure
"The biggest thing is the exposure opportunities," Williams said. "That's something that God has allowed us over the years to [to do], and I think it's set us aside from other schools like us."
Williams said Restoration Academy works hard to deliver unique experiences to their students through field and mission trips around the community, state, country and even around the world.
One group of students hiked a portion of the Appalachian Trail in each state through which the trail passes. Alabama Outdoors helped sponsor them.
"It was awesome," Goessling said. "You have kids from the urban community. They're out camping. They're out hiking."
Around eight years ago, Goessling and some of his former classmates helped start the Cultivating Hope program, which sponsors field trips all around the country. Since then, students have visited New York, Boston and San Francisco, where they visited Silicon Valley.
"Just the doors that were opened to our kids just blows my mind," Williams said. "Getting a chance to go to Apple Park and Meta Facebook … going to a Giants-Dodgers baseball game and a NASCAR event in Sonoma, and Stanford as well. Those are memories that I think will last quite a while for our students."
Coca-Cola also sponsored a trip for several students to visit Atlanta last year. There, they visited the Coke Bottling Company and the World of Coke, toured Historically Black Colleges and Universities (HBCU) and saw the Atlanta Hawks play the Golden State Warriors.
"I often say it's amazing enough [that] we have all this technology at our fingertips, but I think a lot of our kids have still yet to experience a lot of life outside of their own neighborhoods and stuff," Williams said.
Williams said Restoration Academy hopes to continue to grow Cultivating Hope.
"We don't know where we'll go next," Williams said. "But we've already had supporters say they want to see this opportunity continue for our kids. We're hoping that Coca-Cola will step up again and allow us to do that trip as well."
Goessling said he talked to Chick-Fil-A about the possibility of a trip to its headquarters in Atlanta. Restoration Academy is also looking to expose its students locally.
"In each stage of our students' life here at the school, there's an opportunity for them to do something special," Williams said. "Whether that's getting a chance to go to Regions Park and getting to go to a baseball game or going to Milo's Tea and going to see how they make tea."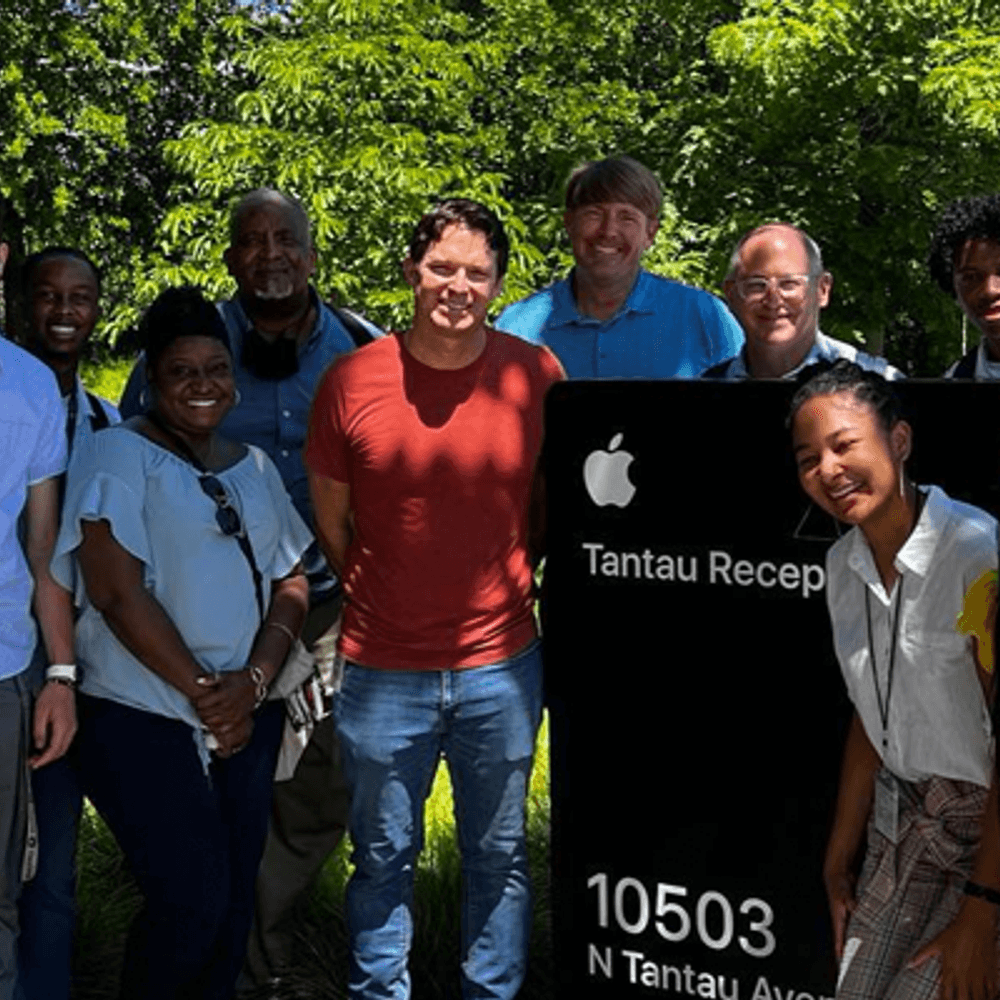 Faith-Based Values
Restoration Academy does not require students to be Christian. However, they do require staff to profess the faith.
"Were more of an evangelical school," Goessling said. "We accept anybody from any faith, but we do have Bible classes every day that are taught by Christian teachers. Whether you're in Kindergarten or you're a 12th grader, you're going to have a Bible class every day, and all of our teachers are professed Christians and they're integrating into their curriculum those values as well."
Williams said the academy also offers small groups where guests come to speak about anything from topical issues like dating and making friends to scripture.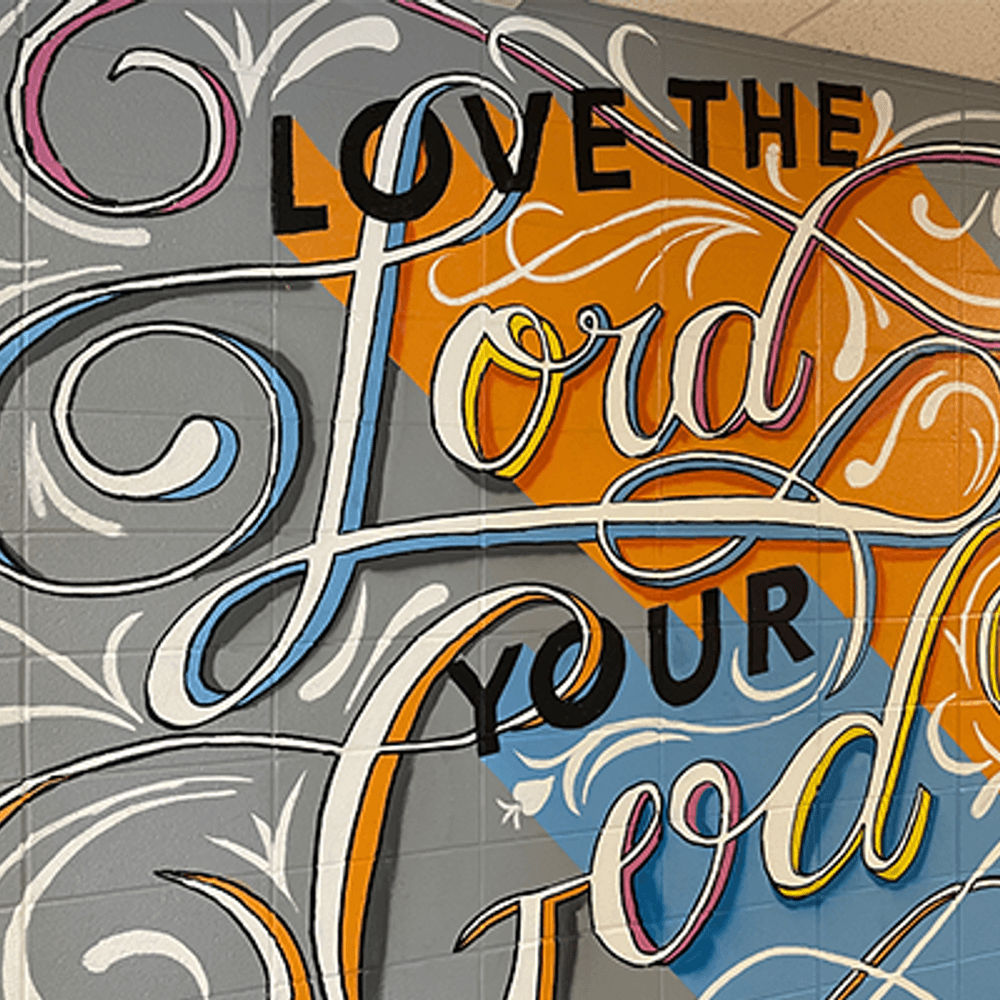 Attendance
Most students at Restoration Academy come from Western Birmingham city, but students from anywhere will be accepted, as long as they can get there. The academy doesn't offer bus transportation to school.
Williams said the main avenue the academy uses to attract students is word of mouth.
Each student costs Restoration Academy about $11,000 a year to educate, but tuition is around 15% of that amount. It varies depending on the income of a student's parents.
"Unfortunately, we don't have an endowment," Williams said. "Of course, we'd love to have that big endowment that we could just pull from each year as a cushion, but we go into it with faith."
The Alabama Accountability Act, which was signed into law in 2015, basically functions as a voucher program, according to Williams. Eligible families can use funds to help pay for their children's tuition.
Williams said they don't turn students down because their parents can't afford to pay for their education. They actively work with parents to make their child's education affordable.
"We know [people] may have experienced the impact of inflation," Williams said. "We anticipate that to impact our families as well. So, going into next year, we understand that may impact tuition … We are hopeful that more of God's people will step up and say, 'I want to help a child receive this type of educational experience."
A generous donation currently allows Restoration Academy to offer hot meals for every student. Williams said the school is looking at adding a cafeteria as well.
The school does not have the resources to provide special education.
"Unfortunately, we do not have any special education teachers on staff," Williams said. "So, we're upfront with parents. If their child has an individualized education program (IEP) … we let the parents know that we can't fully accommodate that."
How to help
The Restoration Advisory Council is made up of young local professionals and helps fundraise and host in-school activities. Last year, they hosted a St. Patrick's Day event and raised almost $80,000. They also did a career fair for the students.
"We're always looking for young professional Godly men and women who like to get more plugged in and like to get more involved in the school," Williams said.
The Restoration Academy is also looking for volunteers and tutors, as well as financial support. To learn more, you can visit their website here.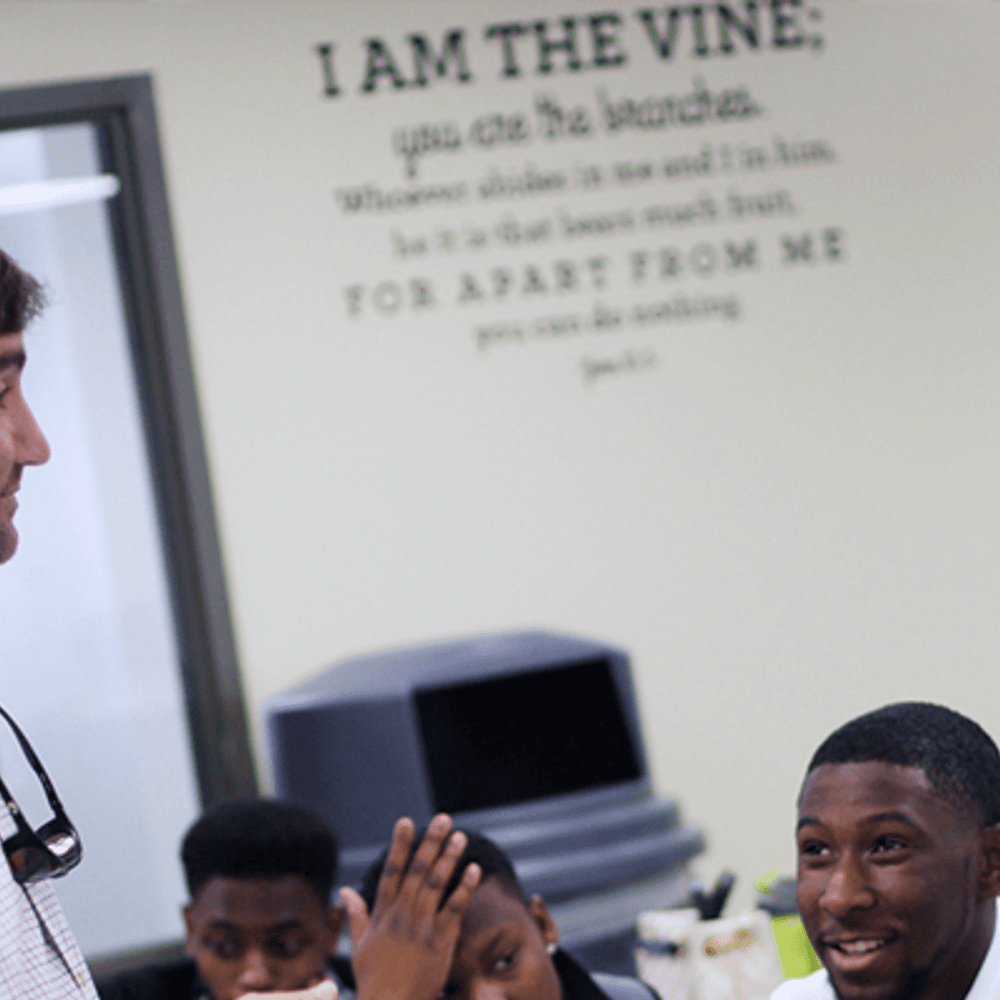 "We're praying that God continues to open doors," Williams said. "We have the desire to grow … As we have this expanded number of students, we have expanded needs.
"... Prayer is always important too," Williams said. "We always appreciate people praying for what we're trying to do."
To connect with the author of this story, or to comment, email [email protected].
Don't miss out! Subscribe to our newsletter and get our top stories every weekday morning.