Officially, Antoine Davis has been chasing Pete Maravich's NCAA career scoring record since he first put on a Detroit Mercy uniform in 2018.
The truth is, though, the youngest son of former UAB men's basketball coach Mike Davis was chasing Maravich long before he knew it. He was chasing it when he'd put up 10,000 shots on some days or 30,000 during particular weeks. He was chasing it when he turned down invitations from friends because he had his basketball work to do. He was chasing it when his father would call a friend or find an open gym so Antoine could get up his required work while playing in AAU tournaments. He was chasing it as a youngster when basketball was more of a nuisance than a passion.
More accurately, it isn't just Antoine's quest. Once he's through playing, his name will be in the record books. His father's name shouldn't be far away.
"We just put tons of work on it," Mike Davis said. "He did it, and he did everything right. I think that's the part of it that's really helped him. He wasn't just going through the motions. There were so many parents, when we were working him out, would say, 'How do you get him to work like that? I can't get my son to do the work like that." They would say things like that. I couldn't believe they were saying that because when the kid is eating your food, sleeping in the bed you bought and living in your house, why wouldn't he do what you tell him to do? We did it right."
Antoine Davis will play in his 141st college basketball game on Thursday night when the Titans play host to Northern Kentucky. On Saturday, he will not only play his final regular-season college basketball game but also have his jersey number retired. As he's been all along, Mike Davis will be coaching his son.
It wasn't hard to spot Antoine during his dad's days as the UAB basketball head coach. Tamilya Davis, Mike's wife and Antoine's mom would often pick up her son from school and drop him off at UAB practice. It wasn't uncommon to see Antoine and A.J. Oliver, whose mother, Audra Smith, was the UAB women's basketball head coach at the time, hoisting shots before and after practice. These days, Antoine and A.J. are finishing their college career together at Detroit Mercy.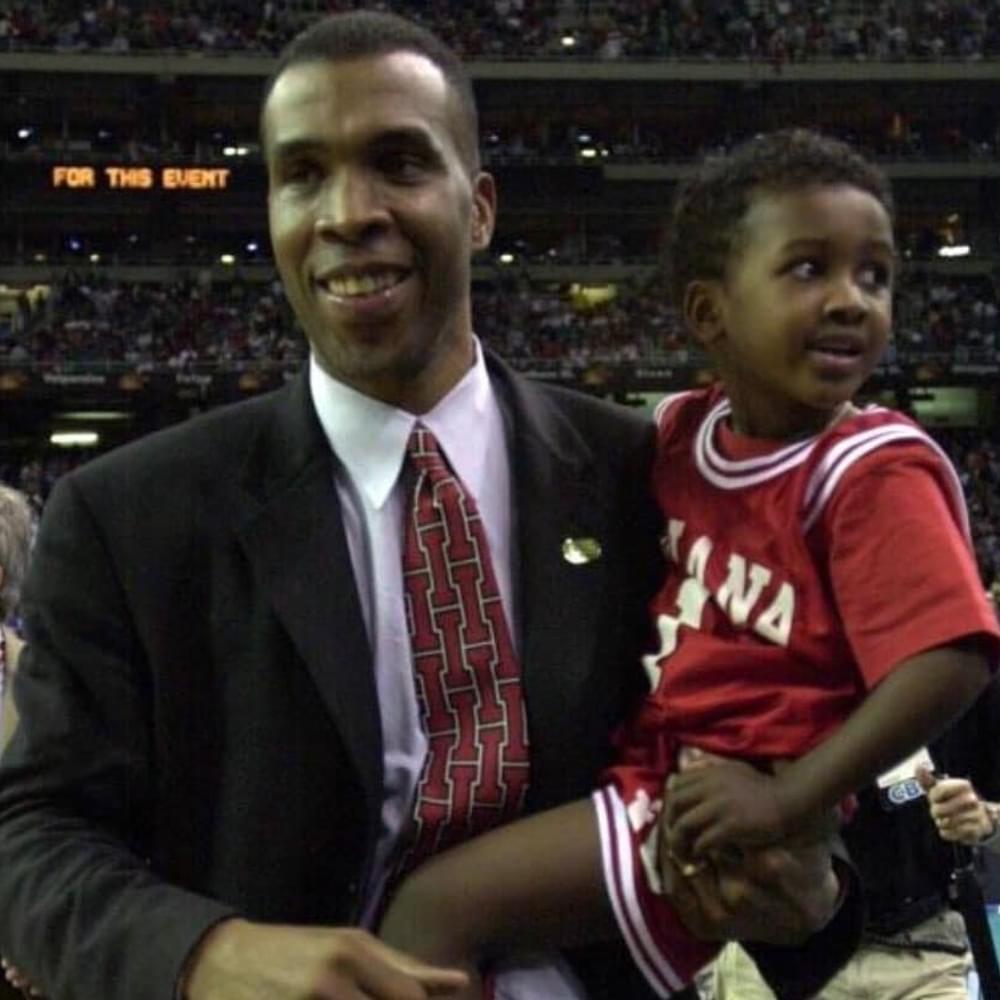 Mike Davis chuckles when asked about those days.
"Yeah, he really didn't like basketball back then," Davis said.
Davis' UAB tenure came to an end following the 2011-12 season. He was hired at Texas Southern University. That's where Antoine began falling in love with basketball. He began daily workouts with former NBA player and coach John Lucas.
"I started reading up on great players and what they did," Davis said. "Not just great basketball players but like Michael Phelps and all those kind of guys. When you're in this deal, and you're trying to teach a kid when he is young, it's different than college guys. With him, I didn't know anything about training young kids. He had to put the work in to get there. I just kind of overworked him."
Antoine, who was homeschooled, played on high school and AAU teams and was a scout team member on his dad's Texas Southern teams.
"It helped me because I'm running different plays from different college teams that led to different sets," Antoine said. "Some of those sets are still called the same to this day. It's prepared me a lot. Of course, they went at me. It wasn't a, 'I'm in high school thing.' There was none of that. It was like I'm another college player."
After high school, he signed with Kelvin Sampson's Houston program but quickly changed his mind.
"I feel like I committed too fast," Antoine said. "I was questioning myself as to what I wanted to do. I actually did want to play for my dad because my brother (Mike Davis Jr.) played for him (at Indiana and UAB. That's what ultimately made my decision."
Mike Davis' first season at Detroit Mercy was Antoine's freshman season. He scored 30 points or more in each of his first two college games and had a season-high 42 points in the fourth game of the year. He scored in double digits in every college game he's played and hit at least one 3-pointer in every game but two. His freshman average of 26.1 points is the most he's averaged in a season, even though he's on pace to beat that this season with a national-leading 27.9 points per game. Sure, he's had the luxury of a consistent green light, but he also has 575 career assists.
"From a basketball standpoint, everybody always thinks if you coach your kid, it's Daddy Ball," Mike Davis said. "All you've got to do is ask the opposing coach, who is preparing for the game, if it's Daddy Ball or not. It's not hard for me to hear because I understand when it's Daddy Ball, that means he's playing in front of somebody that's better than him. That's the definition of Daddy Ball to me. You got a kid that everybody game plans for. It tells you it's not Daddy Ball."
🏀2nd Half | 2nd Media Timeout | 11:27
Needed this bucket from Davis as the Titans hanging on by 1 point.
Detroit Mercy - 49
IUPUI - 48#DetroitsCollegeTeam⚔️ pic.twitter.com/Cx6JFYVZWU

— Detroit Mercy Titans (@detroittitans) February 19, 2023
When this season began, there were 20 players in between Antoine and Maravich on the career scoring list. He's spent the season passing all of them and, for the first time, someone is challenging a record that many thought was unbreakable. Maravich's career scoring average of 44.2 points per game has never been threatened. But Davis is within striking distance, even though it will be hard to reach.
Antoine is currently 125 points short of surpassing Maravich. However, the Titans are only guaranteed three more games. If they lose in the first round of the Horizon League Tournament, he would have to average 41.6 points per game in those three games. If you add another game, though, the average comes down to 31.2 points per game. Reach the semifinals, and he'd have to average 25 points per game.
No matter what, though, Antoine said it's been a fun ride.
"I used to feel pressure my freshman year, knowing that's who I was," Davis said. "I felt like if I went out there and scored 15 points. I felt like I didn't do enough. I've let that kind of go. I'm just enjoying this process and enjoying this game as much as I can."
Don't miss out! Subscribe to our newsletter and get our top stories every weekday morning.