Childersburg, Alabama is known as the oldest continuously occupied settlement in America. The city, which sits just 37 miles southeast of Birmingham was settled in 1540.
Legends and lore have passed through generations over the years, but one story, in particular, is a bit shocking.
William Yeldell Cosper was struck by lightning at least five times. However, two of those times were after death.
Born to the Rev. James Berry Cosper and Sarah H. Dejournett Cosper in 1844, Cosper would live for over seven decades before succumbing to his fate.
Rumor has it that Cosper survived being struck by lighting the first time. He was sitting on his front porch at the time. He was injured and it took time for him to recover. According to gravesite records, his wife, Martha Carolina Butts Cosper, helped nurse him back to health.
However, he had already had a close call before. A month prior to the strike that hit him, he and Martha were sitting in the front room of their house, spinning wool. A lightning bolt struck the wool, setting it on fire.
Certified Broadcast Meteorologist JP Dice said when a person is struck by lightning, injuries can vary.
"You can see someone's heart stop because of the disruption of the electrical signals that drive the heart," Dice said. "They can be revived by CPR in some cases. Also, when they are struck by lightning, there can be severe burns. A bolt of lightning can be over 50,000 degrees Fahrenheit. That's hotter than the surface of the sun."
There are no details on what Cosper's injuries were, but he is thought to have had a short recovery. Not long after recovering from the shocking event, Cosper was inside his home in Monroe, Ouachita Parish, Louisiana, when it happened again.
Dice said it is extremely rare for someone to get struck while inside their home. Perhaps Cosper was near an open window or door.
"Inside a building would not be very common at all," Dice said. "I mean almost to the point you just don't hear about that. It's not impossible but not common…Houses that have metal plumbing, it's possible that lighting could strike something and it run in on you if you're in a bathtub or something like that."
Historical accounts do not reveal exactly where Cosper was in the house but this time, he would not survive the lightning strike. According to death records, Cosper died in 1919. He was 74 or 75 years old.
Cosper's body was brought back to where he was born and he was buried in the Childersburg Cemetery.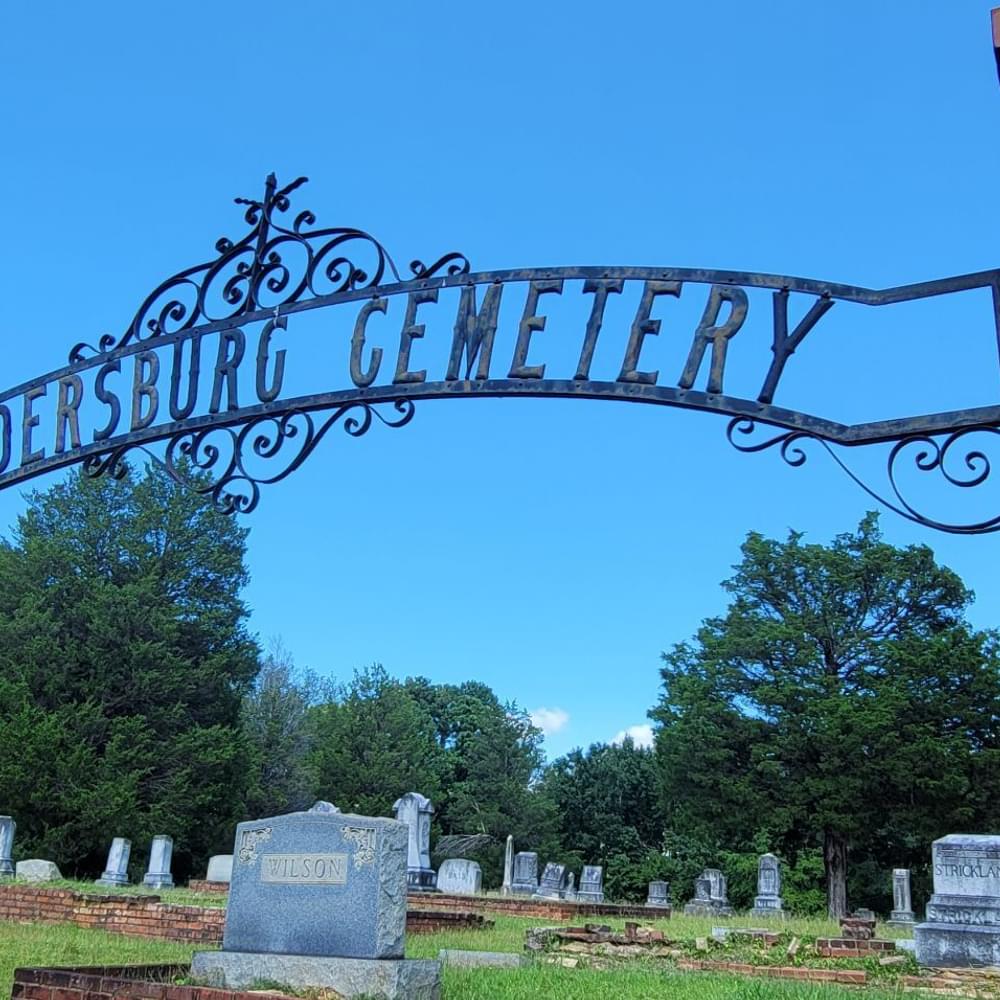 But it wasn't over yet for Cosper. Not long after his burial, his tombstone was struck by lightning and was destroyed. It didn't take long for the family to respond by putting up another tombstone. However, the grave was struck again, leaving the marker in crumbles. Bricks were placed on the grave but those, too, have been struck by lightning.
Dice said what happened with Cosper is rare and unlikely to happen again.
"It would be incredibly rare to get struck by lightning twice," said Dice. "Getting struck by lightning one time is a fairly low chance, depending on where you live but twice is about a one in nine or 10 million chance of having that happening and then having the grave struck by lightning is certainly very interesting."
Lisa Pody, who works at The Print Shop in Childersburg, has lived in the area all her life. She said she has always heard about William Cosper, his story, and his family that still lives in Childersburg.
"My dad used to rent pasture land for our cattle and he leased the property from them," said Pody. "That's how I know of them and that's been back in the 70s."
Although she has never visited the grave herself, she said she wants to go see what the fuss is all about.
"I have heard people talk about it," said Pody. "It would be interesting to look into to see if this area is more prone to more lightning strikes."
Dice said the southeast does have a lot of cloud-to-ground lightning.
"That's what we're talking about with this gentleman, is cloud-to-ground lightning," Dice said. "And that's what we get a lot of around here in the summertime."
To this day, Cosper's final resting place is still marked by rubble.
Cosper's story has been covered by Ripley's Believe It or Not and is mentioned in Roadside America's map of strange things. People from all over frequently stop by to see the grave and connect to the man known as "the human lightning rod."
"Haunted Talladega County", by Kim Johnston and Shane Busby, reveals that Cosper was a simple man, not known for much until after his death.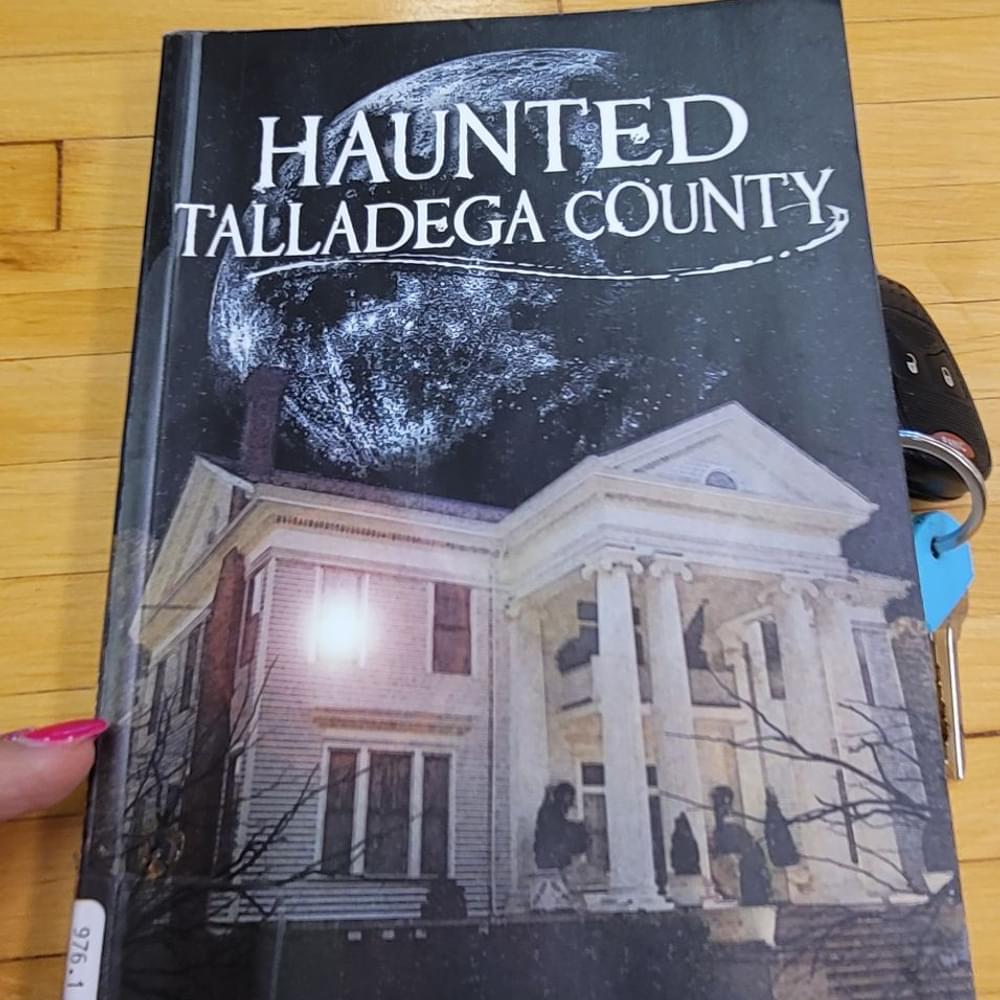 Tom Roberts, retired President/CEO of the Greater Coosa Valley Chamber of Commerce said Cosper has been the talk of the town for over 100 years.
"These odd things that happen to people do happen over and over and over again," said Roberts. "He was more than a little famous for being struck by lightning. It didn't have to be storming and he would get struck."
Roberts said the gravesite has attracted people to the area for years.
"For a little bitty town, we have more cemeteries than we do churches," said Roberts. "But people sure do come here to see it but it is difficult to find."
The Childersburg Cemetery is located at 8th Avenue SW, in Childersburg. Cosper's grave sits in the center of the cemetery.
Cosper is not the only one who has experienced multiple lightning strikes. The Spark Ranger, Roy Sullivan, holds the world record for the most lightning strikes, survived. Sullivan was a park ranger in Virginia and was struck by lightning seven times. He survived all the strikes.
To connect with the author of this story, or to comment, email erica.thomas@1819news.com.
Don't miss out! Subscribe to our newsletter and get our top stories every weekday morning.