Sozo Children will be hosting its 11th annual Run for a Reason 5K on May 14 in the Avondale community of Birmingham.
Proceeds from the run will contribute to Sozo Children's mission of "empowering vulnerable children to become thriving leaders for Jesus Christ."
About Sozo Children
Sozo Children was founded in 2010 to serve the needs of vulnerable children from Uganda. It got its name from the Greek word "Sozo," meaning "to rescue."
According to its website, Sozo Children rescues children from extreme poverty, abuse, abandonment and trafficking and serves them by providing safety, shelter, quality education, nutrition and spiritual guidance.
Sozo Children's ministry facilitates mission trips to Uganda multiple times a year. They also provide opportunities to sponsor children or contribute to outreach programs in Uganda. There, Sozo Children staff bring food and offer courses in entrepreneurship and life skills.
In Birmingham, Sozo Children maintains an upscale thrift store, Sozo Trading Co., which benefits the ministry. It is located in the Avondale area.
"Sozo started 12 years ago to address an immediate need to rescue a group of children who had been abandoned by their caregivers," said Sozo Children CEO Suzanne Owens. "While serving in Uganda, we witnessed children living in a children's home going without food for days at a time and being totally neglected and abused on many levels. We felt the Holy Spirit move, and Sozo Children became a reality soon after."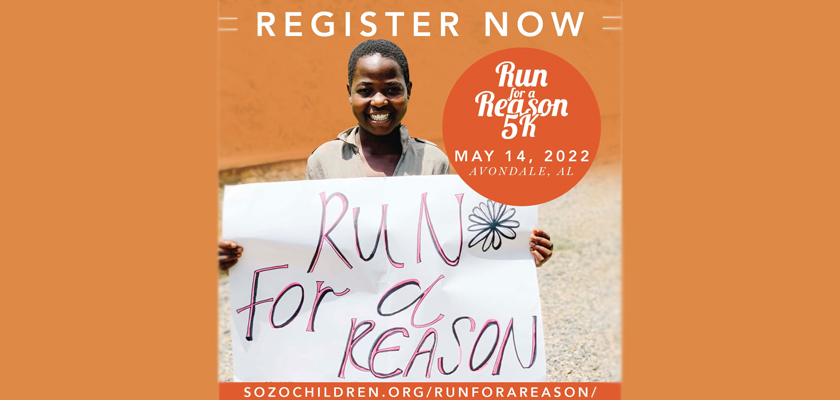 Logistics
The Run for a Reason 5K has been held virtually for the last two years, due to the coronavirus pandemic, but Sozo Children engagement director Amanda Straka said the organization is finally hosting a live run this year.
"The virtual format we've used for the last two years has allowed us to expand our reach, and we'll still offer a virtual option, but the sense of community you get from a live run is powerful," said Straka.
The 5K runners can compete in a timed run or walk for fun, whether remote or in-person. After the run, medals will be presented at Avondale Brewing Co. The Sozo Children's Choir, which performs in churches, schools, and theaters around the country, will sing. The choir is made up of 15 children from Uganda.
All 5K participants will receive a "swag packet," including a Sozo Run for a Reason shirt. The winning runners will be awarded hand-carved medals made by a craftsman in Uganda.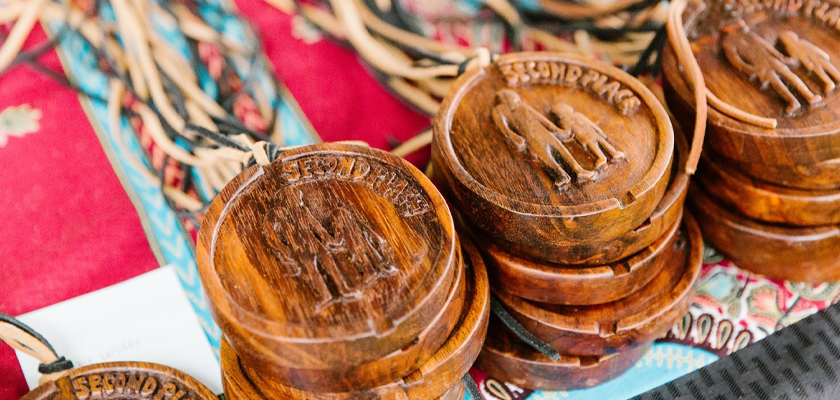 The run will begin at 9:30 a.m., but there will be an 8 a.m. check-in.
Those who are interested in participating can register online. It is currently $35 to run in-person and $40 to participate virtually. Virtual participants will receive t-shirts in the mail.
To connect with the author of this story, or to comment, email will.blakely@1819News.com.