Some of the state's most influential powerbrokers really want you to consider transitioning to an electric vehicle (EV).
The so-called Drive Electric Alabama coalition led by the Alabama Department of Economic and Community Affairs (ADECA) has a major push underway that consists of private and public so-called partners, including the utility-backed Energy Institute of Alabama, the University of Alabama, the Department of Conservation and Natural Resources, Alabama State Parks, the Department of Commerce, Hyundai and Mercedes-Benz.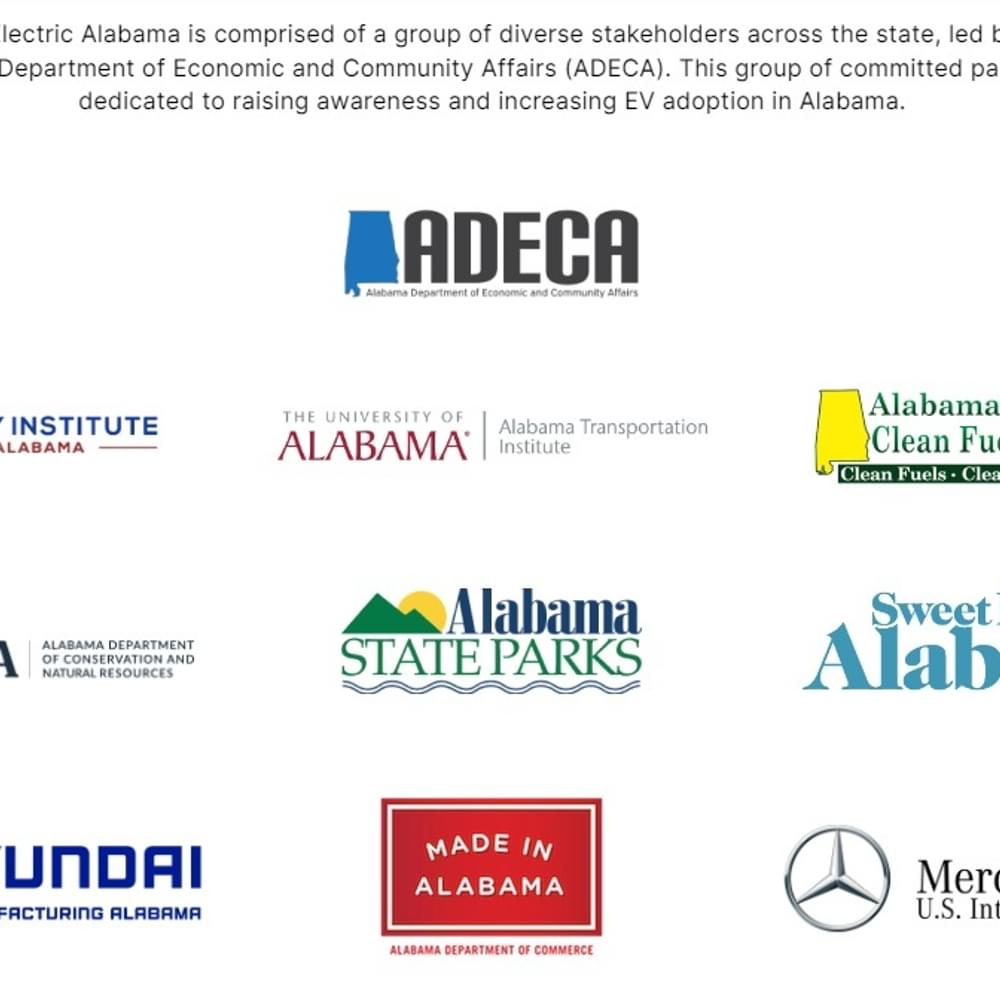 Gov. Kay Ivey announced part of the effort last month with a total award of $2.45 million in grants to install charging stations along highways around the state.
"As many of Alabama's automobile manufacturers gear production toward electric vehicles, Alabama must be ready to provide the charging infrastructure needed for those who choose to drive these vehicles," Ivey said in a press release. "It is important for Alabama to have electric vehicle charging stations in many locations so that we can meet the needs of Alabama motorists who choose to drive an electric vehicle as well as out-of-state drivers who are visiting or passing through our state."
Kenneth Boswell, the director of the ADECA — the organization overseeing the administering of the grants — explained on a recent episode of Alabama Public Television's "Capitol Journal" how the funds will be used to support new EV manufacturing in the state and help eliminate "range anxiety."
"The primary purpose of it is making sure that we're doing everything that we can do as a state to make sure that we're manufacturers — Mercedes, Hyundai. With these dollars, we're trying to cut down on range anxiety issues for those people that may be considering buying an EV or either has purchased an EV, or for those travelers that are going from point A to point B in the state of Alabama."
According to Boswell, having a network of charging stations will give drivers the confidence to purchase and travel in an EV.
"Think of it like gas stations, if you will," he said. "You don't have a problem getting into a combustible automatic car, and right now, if you get an EV, you have to literally make sure that you plan your trip so that you will have the appropriate fuel to get to point A to point B."
With the $2.45 million coming from state funding, Boswell said the charging stations will be installed along state highways and county roads to maximize state tax revenues and allow towns not along the interstate to be a part of the EV industry.
In addition to the recent grants, Boswell said Alabama is slated to receive $79 million in federal funding over the next five years. He said the state has already received the first two rounds of that money but is still waiting for rules and regulations about how to spend it to be finalized.
"Those dollars are primarily focused on interstate areas of the state," he added. "Right now, we're primarily focusing on the areas where people have access 24 hours a day, has the ability to shop and has restroom facilities, and it is well-lit."
To connect with the author of this story, or to comment, email daniel.taylor@1819news.com.
Don't miss out! Subscribe to our newsletter and get our top stories every weekday morning.