One of the last hurdles for beachgoers before arriving at Alabama's Baldwin County beaches is the Intercoastal Waterway.
Currently, there are two ways to cross it from the north, Alabama Highway 59 via the WC Holmes Memorial Bridge and the Foley Beach Express via the route's toll bridge.
The Alabama Department of Transportation announced last week it would begin construction on a third bridge. However, that has not been without controversy.
Immediately following the ALDOT announcement, the owners of the Beach Express toll bridge sued ALDOT. In his public remarks, Orange Beach Mayor Tony Kennon has also been critical of the project.
Friday, State Sen. Chris Elliott (R-Josephine), who represents the entire area in the Alabama State Senate, said the controversies stemming from ALDOT's decision to move forward with the project should raise red flags during an interview with Mobile radio FM Talk 106.5.
"That is probably a path I'm not going to go down," Elliott said. "I do see vestiges, if you will, of the lack of community involvement that we saw with the I-10 bridge on this project, as well. You see local elected officials coming out against a project. You hear a state senator say he has concerns about the efficacy of the project. That should be a red flag. It should be a problem for the administration, you know, when you're talking about spending $60 [million] on a bridge, $20 [million] on a right-of-way acquisition that you've already done. You're $80 million into this already, and everybody is really not on board. That's a little problematic."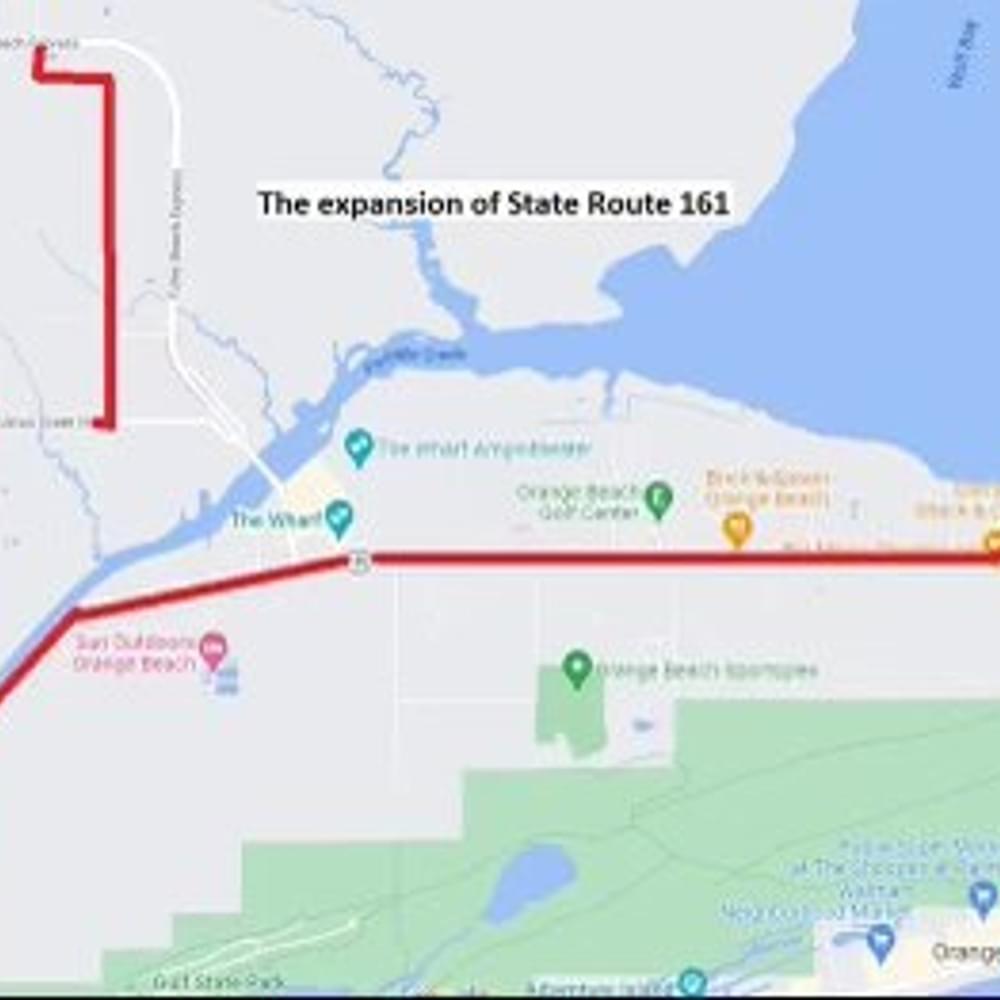 "And if you look at a map of this, if you look at what ALDOT is proposing to do for this corridor, it's certainly not real smooth and free-flowing, and it just has cause for concerns," Elliott added. "And again, no guarantees that this additional $20 million investment in order to make this work will come in the future. And that's something that I'm looking for is a guarantee that you will finish if you're going to start it. Unfortunately, I think that by moving forward with this, the lawsuit and everything else that what were promised in possibly fruitful negotiations with the bridge company, again for toll-free for every Baldwin Countian – I think that's probably past. Those deals are probably not on the table anymore. I think that's a miss in my book."
Jeff Poor is the executive editor of 1819 News and host of "The Jeff Poor Show," heard Monday-Friday, 9 a.m.-noon on Mobile's FM Talk 106.5. To connect or comment, email jeff.poor@1819News.com or follow him on Twitter @jeff_poor.
Don't miss out! Subscribe to our newsletter and get our top stories every weekday morning.