An Alabama Senate candidate is speaking out after attack ads were delivered to mailboxes in District 33, claiming he led a group to Washington on January 6 and "attacked our Capitol."
Pete Riehm, the Republican challenger of Sen. Vivian Figures (D-Mobile), said he learned about the false claims in the mailers over the weekend.
"I was very disappointed, but not surprised, to learn over the weekend that Vivian Figures campaign supporters sent an utterly false mass mail piece to voters of District 33," Riehm said in a statement. "I have a long record of condemning any and all violence and have certainly never advocated it, so it was no mistake but an outright lie claiming I 'attacked our Capitol' or 'led a group in the attacks."
Riehm, a retired Navy veteran and business owner, said the last-minute attack ad was a deliberate attempt at character assassination by supporters of Figures. While he said he was in Washington on January 6 with the Common Sense Campaign, which he co-founded, he has also said multiple times he helped get the group out of the chaos after barricades were kicked in. He also cooperated with the FBI on what he saw that day.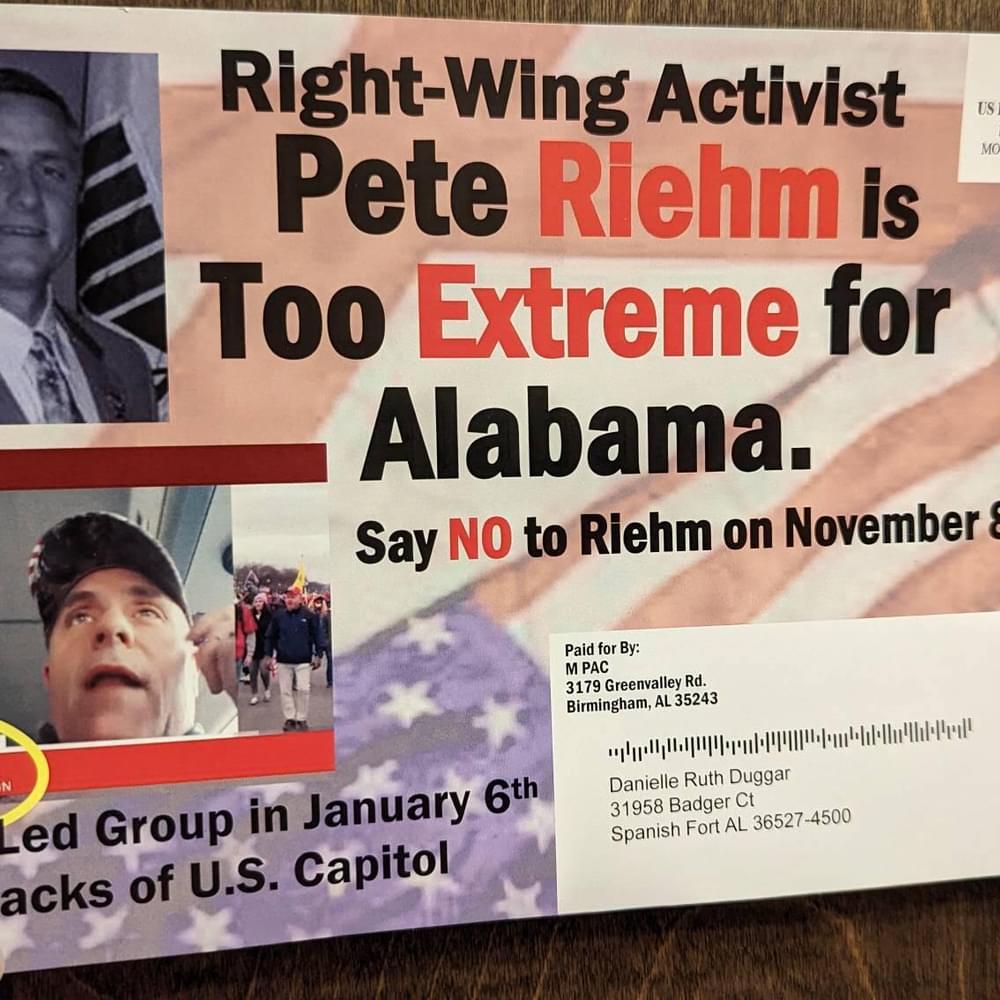 Figures, who has held the Alabama Senate seat for more than 25 years, has not responded to media requests about the mailers. However, Riehm's campaign said the ad's origin is unclear.
"The piece was paid for by 'M PAC' of 3179 Greenvalley Rd. Birmingham, AL 35243," the campaign stated in a press release. "After reviewing the FCPA website no PAC could be found listed under 'M PAC' and google maps street view of the address shows a parking lot shared by a UPS store and gas station."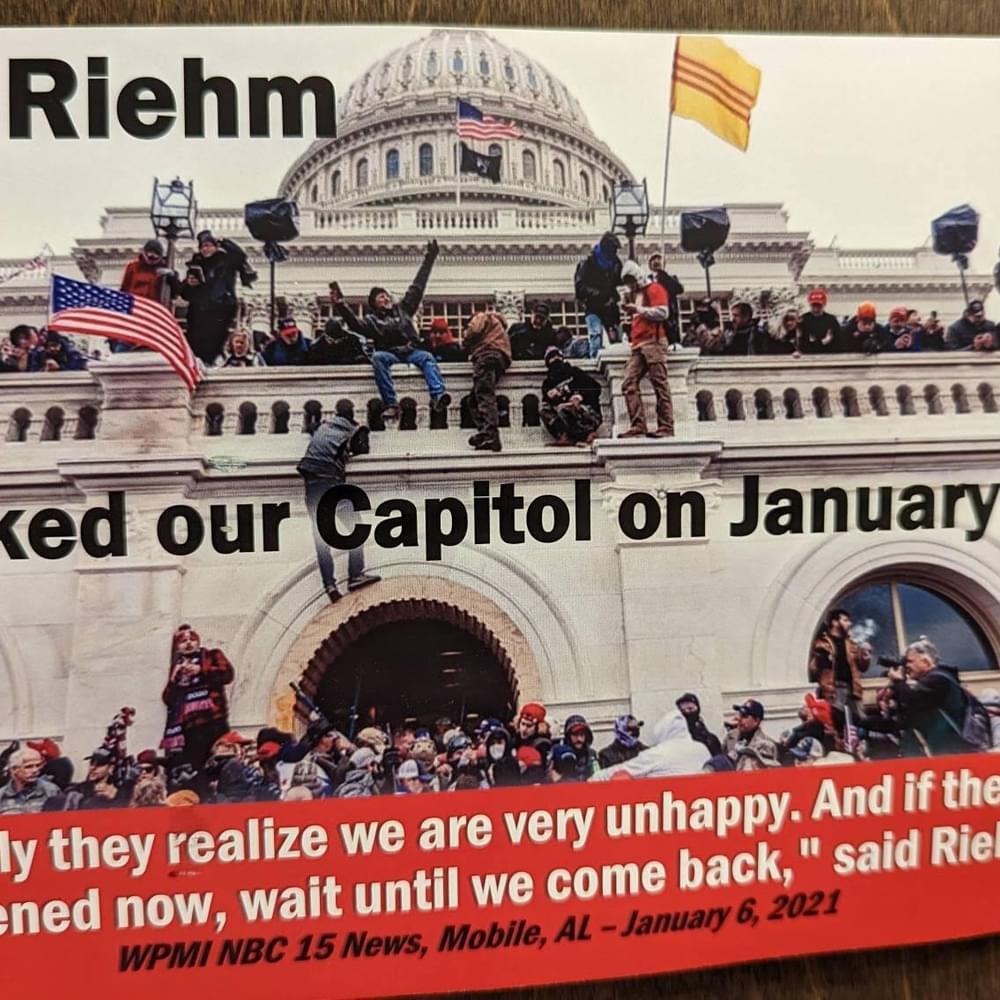 District 33, which includes Prichard and parts of Mobile, has traditionally voted Democrat, but redistricting added portions of the very red Baldwin County city of Spanish Fort. Riehm said he had worked tirelessly to visit every community and hear the people's concerns.
"The citizens of District 33 know me and what my beliefs are, which is not something my opponent can say," he said. "The citizens of District 33 deserve better, so we call on Vivian Figures to denounce this outright lie being used on her behalf."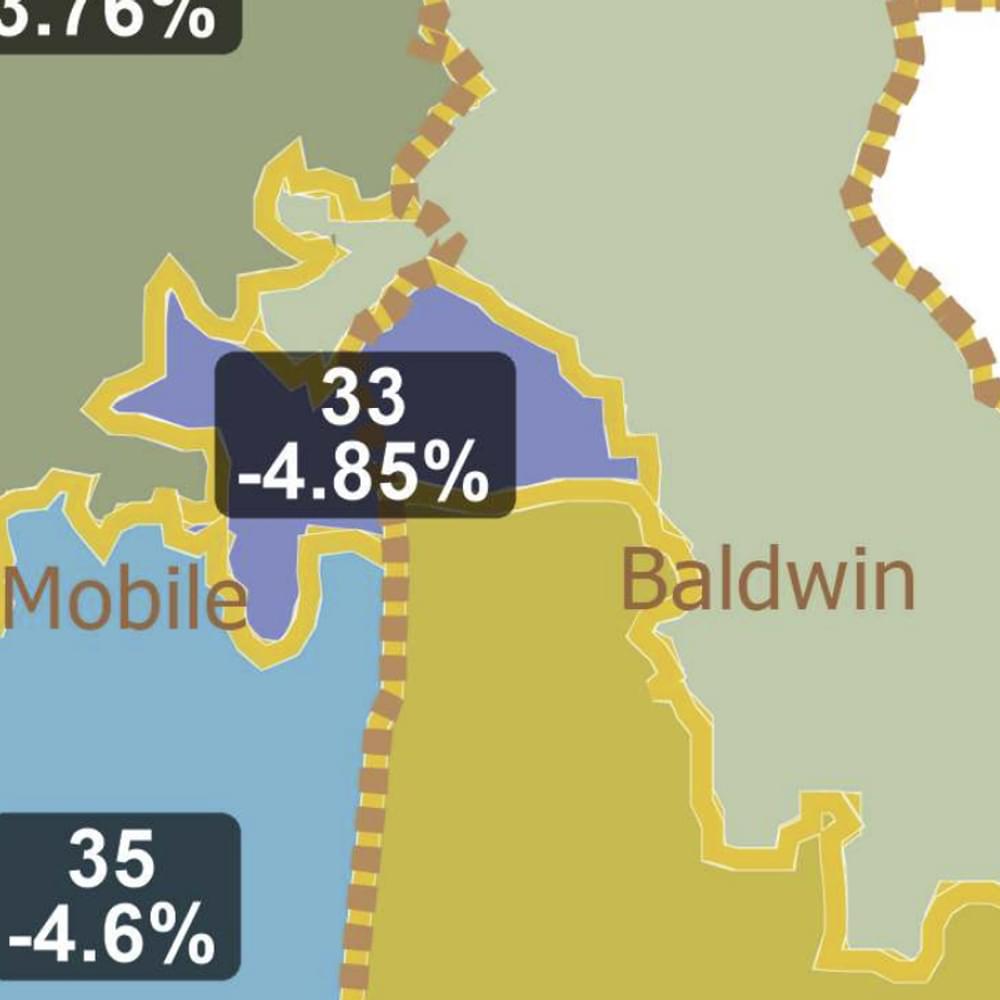 Voters across the nation will head to the polls for the General Election on Tuesday, November 8. You can view sample ballots for all Alabama counties by clicking here.
To connect with the author of this story, or to comment, email [email protected].
Don't miss out! Subscribe to our newsletter and get our top stories every weekday morning.