A storm system that moved into Alabama late Wednesday left a trail of damage in the western part of the state.
Damage was reported in Greene, Hale, Marengo, Tuscaloosa and Sumter Counties. Several trees were downed in those counties, blocking roadways.
The storm moved into those counties just before 10 p.m. and moved from west to east. As the storm moved into central Alabama, the line of storms weakened and lighting strikes decreased.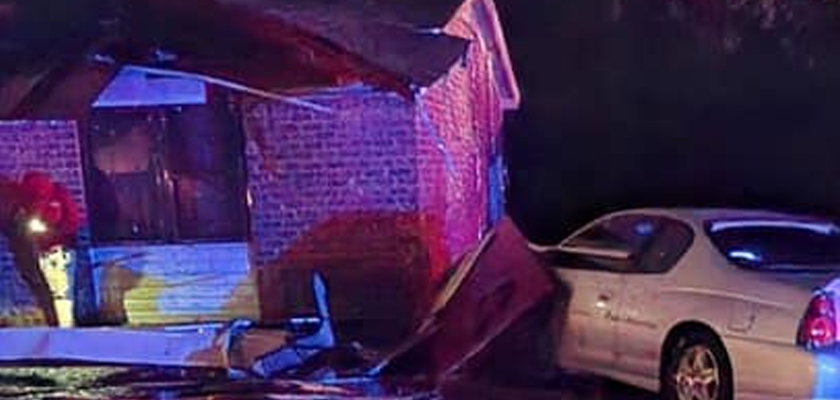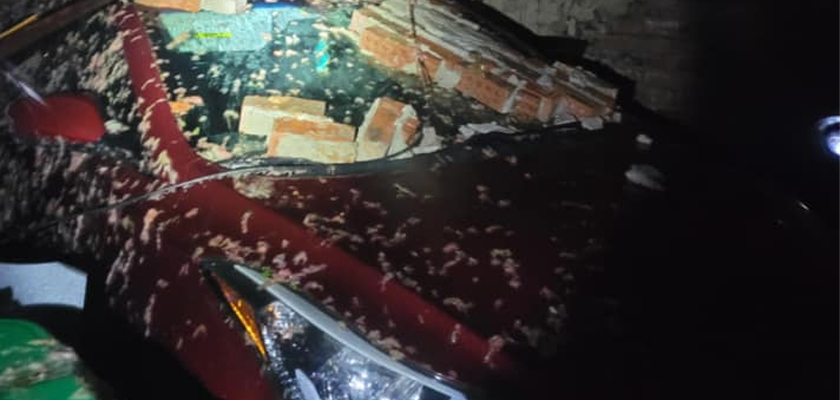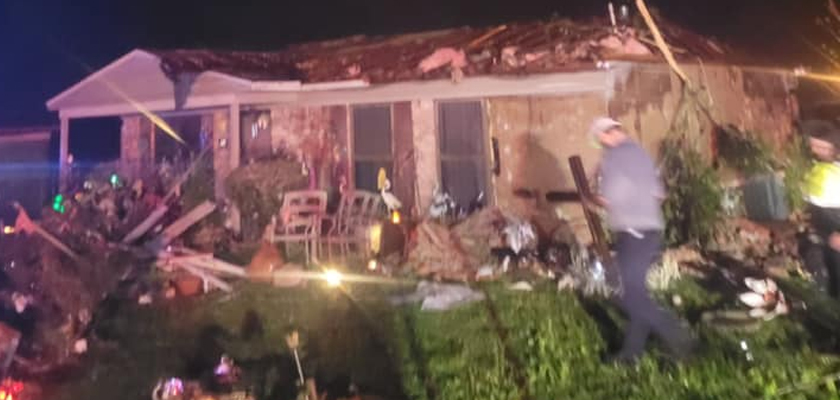 Previous
Next
Many people were displaced in Greene County, according to the EMA there. There was a report of a person trapped in Eutaw, in an apartment in the Branch Heights community. That person was rescued and survived. The roof of the apartment building was damaged and vehicles in the parking lot were moved. There were also homes with major structural damage in the area.
In Hale County, several trees were downed near Akron. At one point, trees had to be cleared from County Road 42, near Stewart, to allow an ambulance to get through. That ambulance was transporting a patient that was injured prior to the storms coming through. 
Crews with the National Weather Service (NWS) in Birmingham will survey the damage Thursday to determine if a tornado or very strong straight-line winds caused the damage in Alabama.
Alabama Power responded to several reports of power outages in west Alabama.
A fire in Hueytown, near Hueytown High School, was likely caused by a lightning strike. A video of the fire was posted on social media.
@spann possible lightening strike fire in Hueytown on 15th Street near Hueytown High School pic.twitter.com/PR50pYnzMi

— Michael Pickens (@councilman08) April 14, 2022
Extreme Weather
The same storm system also wreaked havoc on Mississippi Wednesday. 
Several tornado warnings were issued in Mississippi and at least one home in Rankin County was badly damaged and a car in the garage was damaged when a tree fell on a house. No one in the home was hurt.
Winds of 76 mph were recorded in Jackson, Miss.
The storms came as extreme weather impacted people in the north and south.
In central Texas, nearly two dozen people were injured Tuesday by storms spawned by the same storm system that moved into the southeast Wednesday.
The storms caused widespread damage Tuesday in Salado, about 50 miles (80 kilometers) north of Austin. Bell County Judge David Blackburn said 23 people were injured, one of them critically. Twelve of the injured were taken to hospitals, Blackburn said.
"There's not much left," said Blackburn, the county's top elected official. "Large trees are uprooted and overturned and stripped. Buildings really reduced to rubble. ... Power lines, power poles, are scattered all over the place. It's pretty devastating."
Photos on social media showed grapefruit-size hail associated with that storm.
Tornadoes were also spotted Tuesday in Iowa, but there were no reports of serious injuries. In Lincoln, Nebraska, powerful wind gusts knocked down tree limbs and caused some roof damage. A possible tornado also caused damage in the small southern Minnesota town of Taopi near the state's border with Iowa.
Mower County Sheriff Steve Sandvik said dispatchers began getting calls from residents trapped in their damaged homes not long after a tornado warning siren sounded at 10:30 p.m. Tuesday. There were no reports of serious injuries. Weather service crews were assessing damage in the area Wednesday.
Elsewhere, the North Dakota Capitol, schools, government offices and interstates remained closed Wednesday as a blizzard continued to bear down on the state.
A blizzard warning issued by the National Weather Service remained in effect through Thursday for most of western and central North Dakota where up to 2 feet of snow was expected.
To connect with the author of this story, or to comment, email erica.thomas@1819news.com.