A study by the National Bureau of Economic Research revealed that 19 of the top 20 states for returning children to in-person schooling from the COVID-19 pandemic were led by Republicans, including Alabama.
Trailing all its neighboring states except Tennessee, Alabama was ranked 17th at getting kids back in schools from the coronavirus shutdowns.
Per the report, 74.8% of schools in the Yellowhammer State have returned to in-person schooling, with part-time hybrid schedules counting half the weight of schools that have fully returned.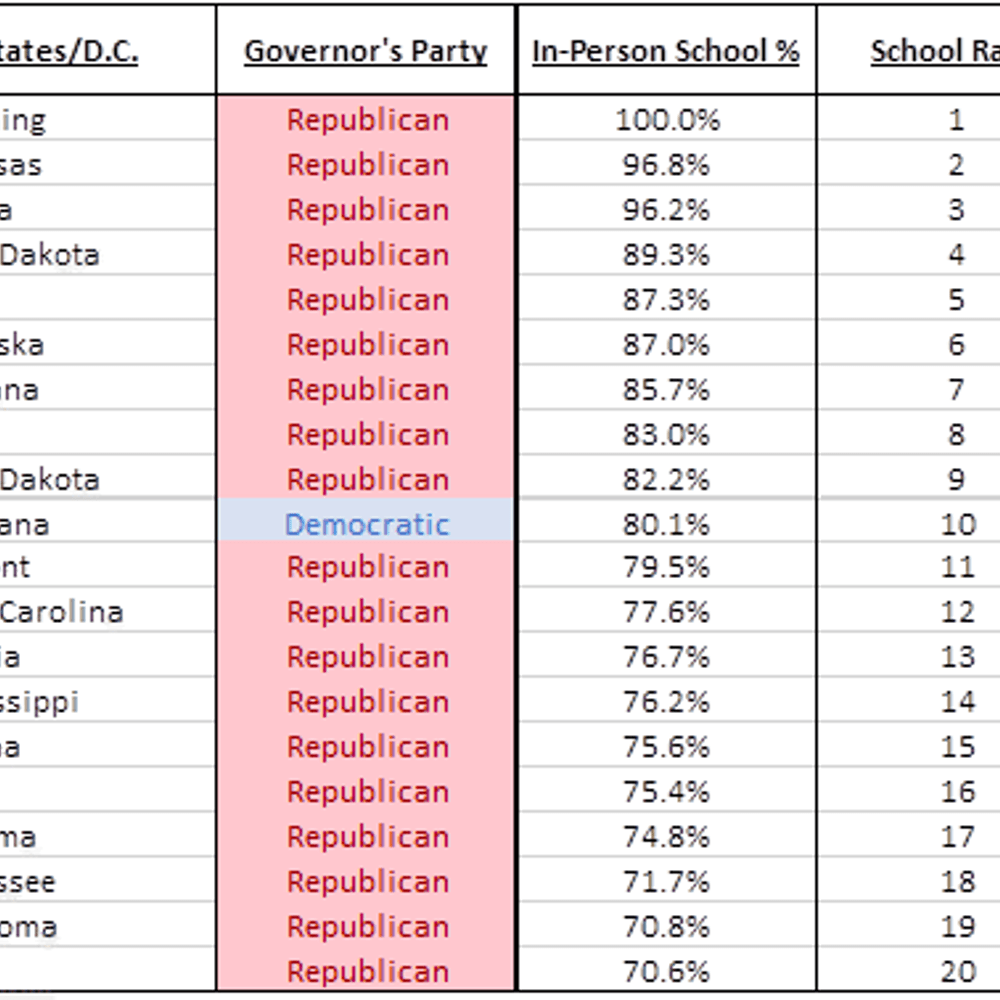 In contrast, 18 of the bottom 20 states in the study were led by Democrats.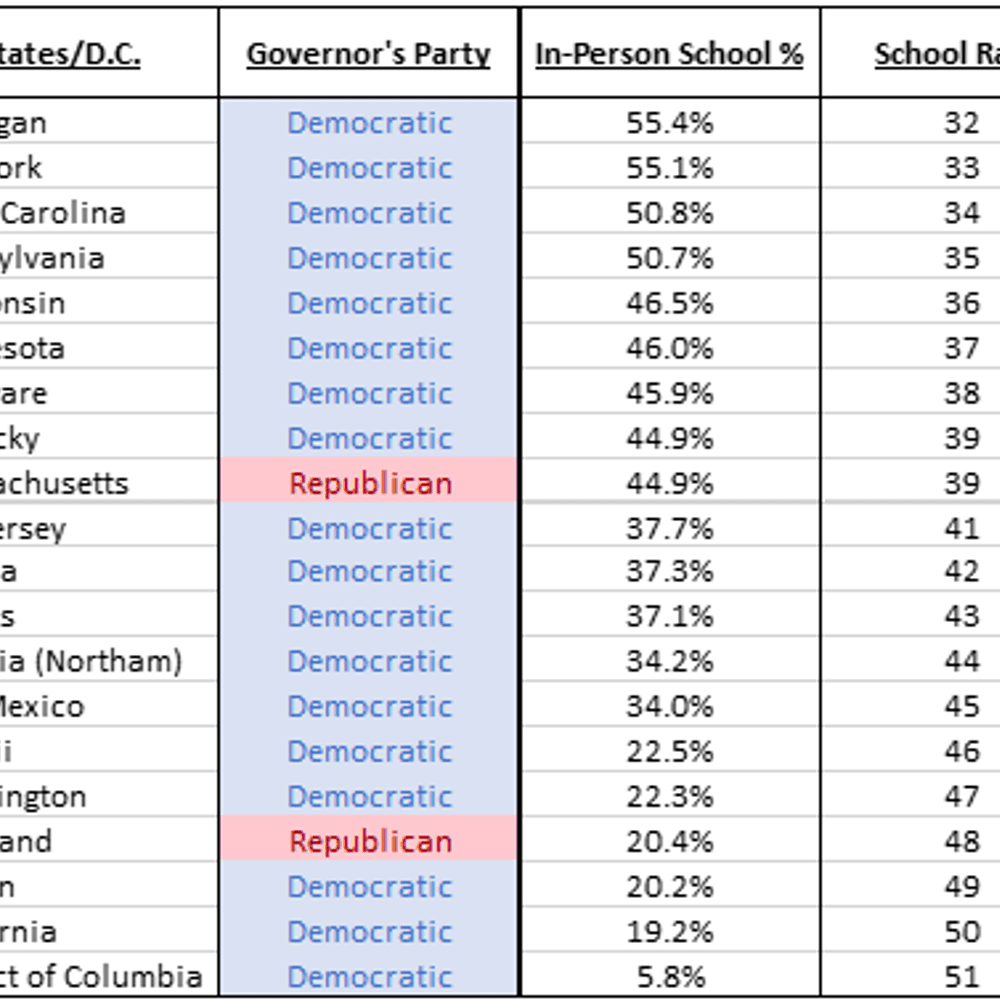 This week, the National Assessment of Educational Progress released its 2022 Nation's Report Card, which found that Alabama's fourth-grade mathematics scores have remained the same since the beginning of the COVID-19 pandemic while the eighth-grade scores have dropped.
State Superintendent Eric Mackey emphasized the importance of in-person schooling.
"There is nothing more important than having a teacher in front of a student in the classroom," Mackey said. "...As quickly as we could, we moved all our students back in the classroom ... We're very pleased with the work that's been done, and we will continue moving forward."
To connect with the author of this story, or to comment, email [email protected].
Don't miss out! Subscribe to our newsletter and get our top stories every weekday morning.