By Randy Tatano
It's not a song, but it has Alabama farmers singing its praises.
If you've ever wondered whether the fruits and vegetables you buy at a roadside produce stand are locally grown, this relatively new program is the way to find out.
"Sweet Grown Alabama" is designed to let customers know that what they're buying is actually a product of the state. The catchy slogan is more than just a marketing brand, but a system to help Alabama farmers share the fruits (and vegetables) of their labor while allowing consumers to be more informed about what they buy.
Alabama Commissioner of Agriculture Rick Pate promoted the program at a recent talk, recalling the time he bought some peaches at a roadside stand, then discovered they had absolutely no taste. He said it was obvious they weren't of the delicious Chilton County variety and said it showed that consumers often have no idea about the origin of the produce they buy.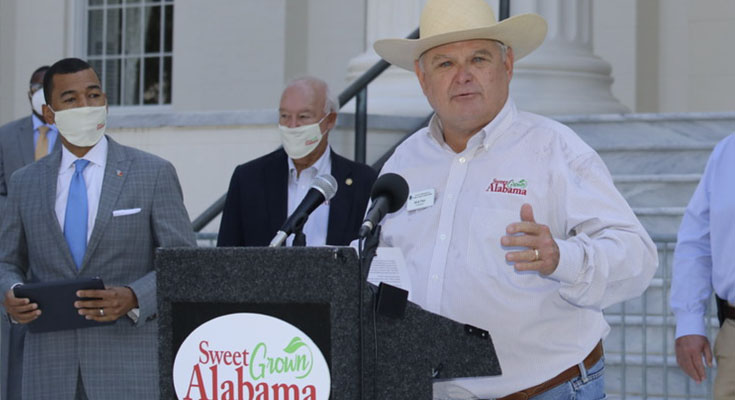 Pate said that some roadside markets might actually get their fruits and vegetables from the same place as the grocery store, a place out of state or even out of the country, noting that while some things are obvious, "You know that blueberries bought in November are not locally grown."
The origin of other products is often impossible to discover. While you might see little labels stuck on items like plums (product of Chile) or avocados (product of Mexico), there was nothing to indicate if anything was grown in Alabama - until now.
As for the lack of taste in that peach, it often occurs when things are harvested before they're ready, then shipped hundreds or thousands of miles across the country. Typically, when you buy locally grown products that are allowed to be harvested at the perfect time that's not an issue since there's no transportation time involved. It's the difference between a tree-ripened peach and one picked a week too early.
So in 2019 the Alabama Department of Agriculture and the Alabama Farm Federation came up with "Sweet Grown Alabama."
Ellie Watson, Director of the program, said the goal is simple: "There is a need for consumers to know where their food is coming from," she said.
Watson said the lack of branding, "was a disadvantage for Alabama farmers."
In 2020, Sweet Grown Alabama's first full year, membership was open to Alabama farmers, restaurants and grocery stores. This year, the non-profit organization is stepping up its marketing with billboards and television ads.
One mom-and-pop farm in Cullman gave the program rave reviews. Lawrence and Cindy Wilder run a four-acre farm, growing beans, squash, tomatoes, cucumbers, corn and peppers. They saw Watson give a demonstration and knew becoming a member was an opportunity they wanted to take.
"We now have a solid base of customers," Lawrence Wilder said. "We get compliments all the time on the taste of the produce."
Lawrence Wilder said he has gotten help and advice from Sweet Grown Alabama. He talked about the importance of the soil and how he uses composting techniques to produce vegetables that bring customers back for more.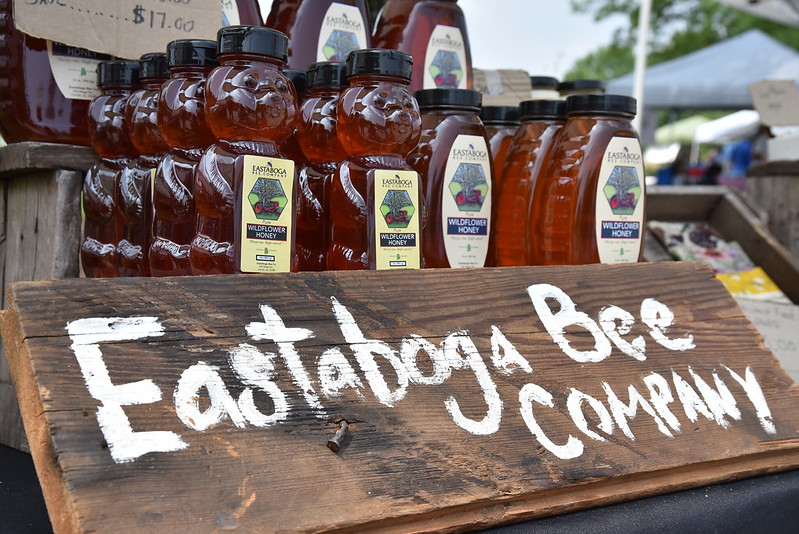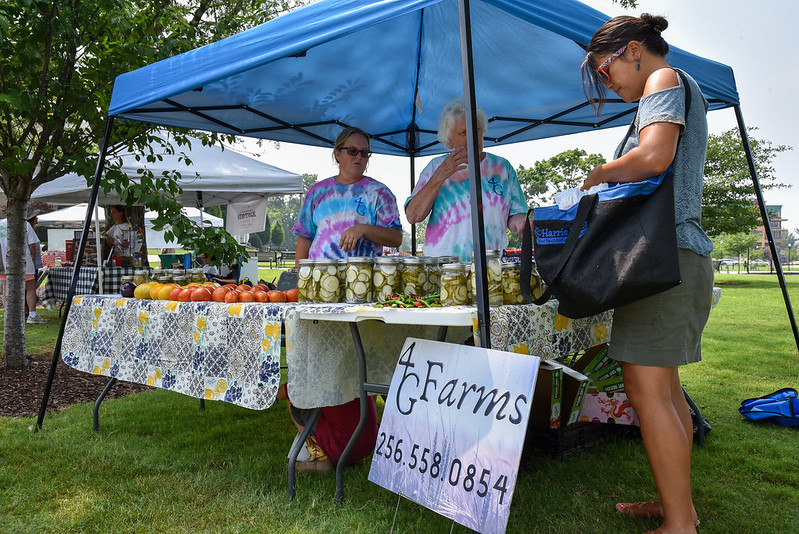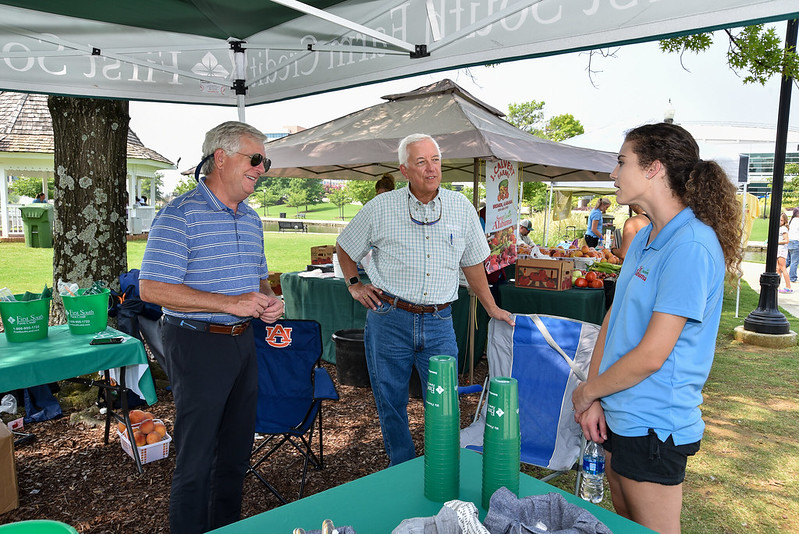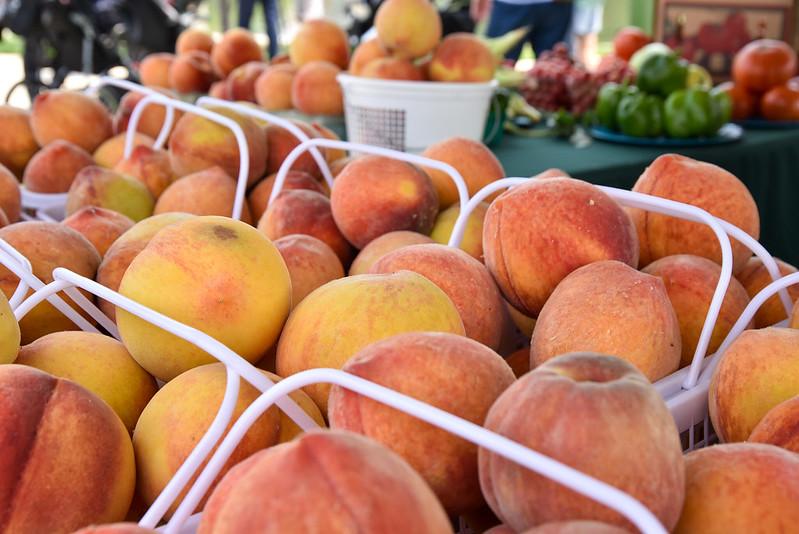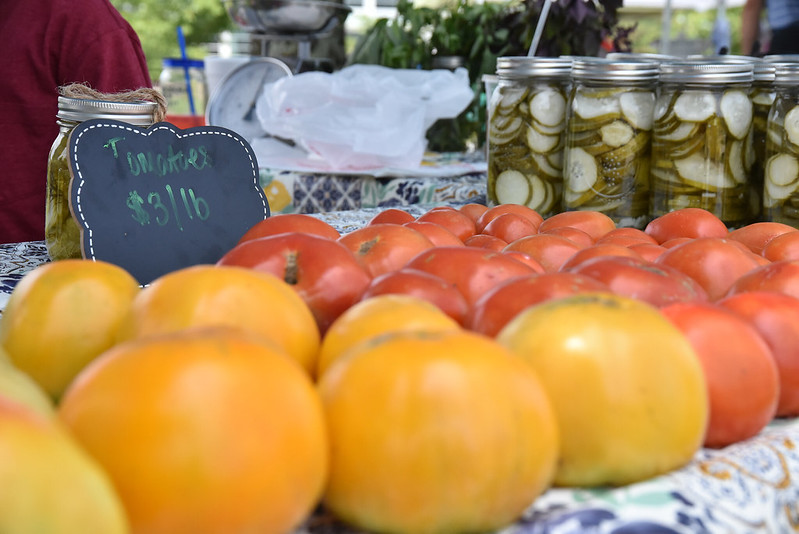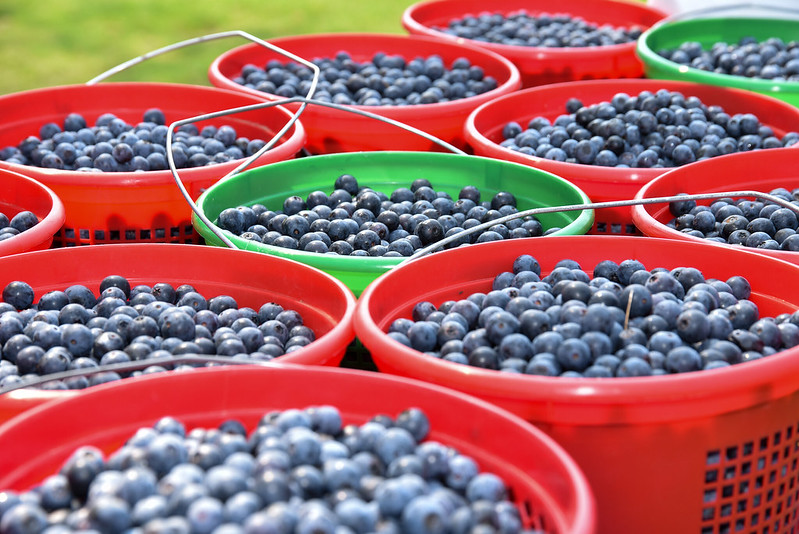 Previous
Next
It's not only about buying better food for your dinner table, but also about helping local farmers and keeping the money in Alabama. You can find farms and places to buy locally grown products on the website https://www.sweetgrownalabama.org/ along with recipes and resources about agriculture. Farmers can also find information about memberships, requirements and benefits.
Lawrence Wilder said he and his wife will be lifetime members of Sweet Grown Alabama, and notes the simple fact that, "Food brings people together."
And this program is bringing people together with great local food.