The salt life was good for anglers in Alabama from October 2021 through October 2022.
According to the Alabama Department of Conservation and Natural Resources (ADCNR), 11 records were broken — two were broken twice during the same period.
"When I looked at the number of records, what was interesting was that two of them were broken twice," Scott Bannon, Marine Resources Division (MRD) director with the ADCNR, said of the sheepshead and permit categories. "That's kind of unique over our history."
In 2006, 13 records were broken. For the 2022 season, Bannon credited more license and boat sales, along with better technology to assist anglers.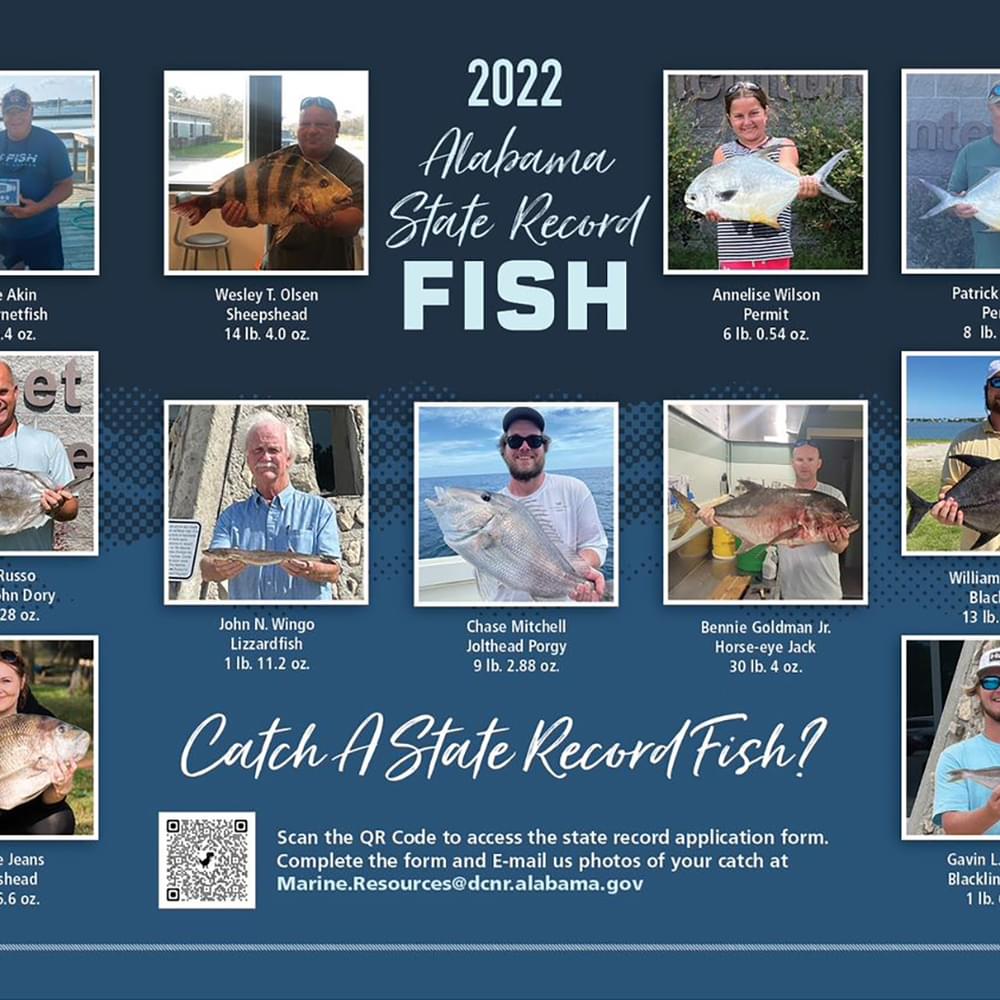 "Boats are more efficient," he explained. "There are confidence levels and safety with more people going offshore, so we're seeing these fish that we haven't seen historically. I think this is great news for Alabama. I think it shows the benefits of having such a great saltwater fishery, both inshore species and offshore species.
"... Of all the turmoil in the world, at the end of the day, fishing is still good in Alabama."

To connect with the author of this story, or to comment, email erica.thomas@1819news.com.
Don't miss out! Subscribe to our newsletter and get our top stories every weekday morning.