In 2016, when F.L. "Bubba" Copeland challenged incumbent Smiths Station Mayor LaFaye Dellinger, he ran with the vision of growing the Lee County hamlet between Opelika and Phenix City.
"I want to work with the businesses we have in this city to help them grow and understand their needs," he told the Columbus (Ga.) Ledger-Enquirer. "But I want to create a chamber of commerce and go outside the city and recruit new businesses. This place could blow up if we had somebody with vision."
Seven years later, Copeland's vision was coming to fruition as he was grappling with the growth but trying to maintain Smiths Station's loyalty to its small-town roots.
"I always say, 'We're Mayberry 2023,'" he said during a March interview with Columbus, Ga.'s WRBL. "It really is like everybody knows your name. You know, everybody dies famous in a small town. That's what it is. It is Friday Night Lights. It is mama's apple pie. Our community is very, very low crime, very low drug abuse. Our number one problem is suicide. It is sad. I think a lot of it has to do with military. I think some of it has to do with social media and the reality of that. That's the number one problem we have."
Four years earlier, Copeland led his city through the horrific devastation of a March storm that also led to an EF-4 tornado, with winds up to 170 mph, that hit nearby Beauregard and killed 23.
This earned Copeland face time with then-President Donald Trump, who was touring the storm devastation.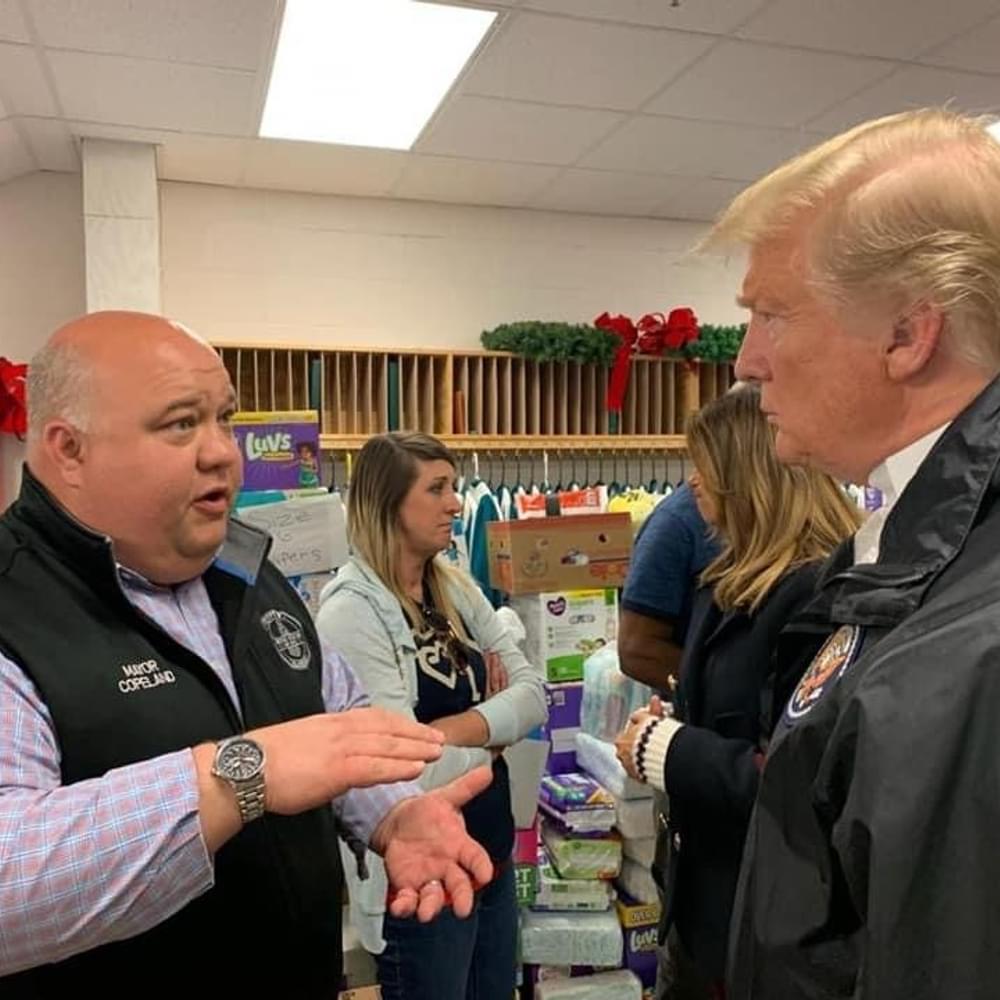 Smiths Station has experienced ups and downs throughout Copeland's tenure.
Copeland earned the respect of local elected officials. He is the lead pastor at the First Baptist Church in nearby Phenix City and owns a convenience store near Lake Harding in Salem.
By all accounts, Copeland had a busy and meaningful life.
However, during this time, he also had a secret life playing out online on social media and Reddit.
Smiths Station's mayor operated social media accounts as a transgender woman under the pseudonym Brittini Blaire Summerlin.
WARNING: EXPLICIT PHOTOS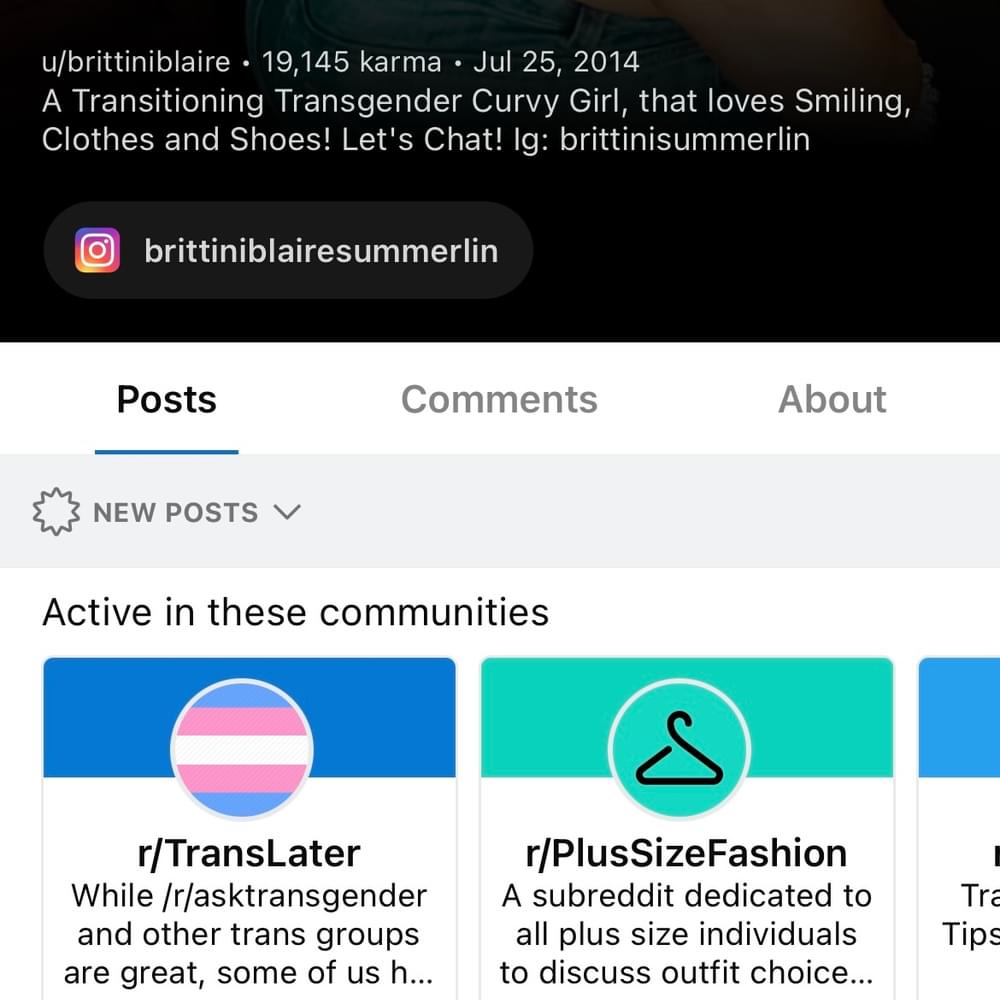 The profile includes regular posting of Copeland in various outfits, some more racy than others. He also posted boudoir pictures of himself in women's underwear.
The profile includes regular posting of Copeland in various outfits, some more racy than others. He also posted boudoir pictures of himself in women's underwear. Copeland posted regularly on Reddit but also operated a private Instagram account on which he encouraged contact.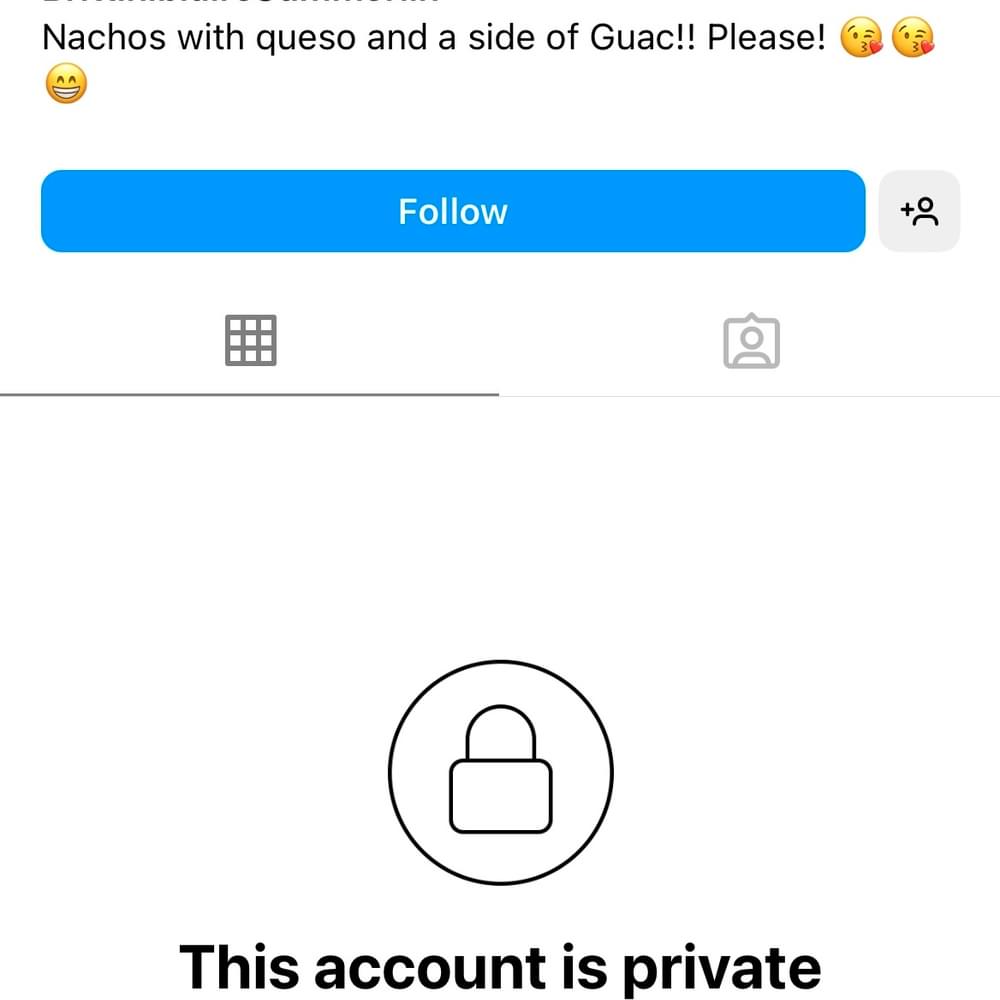 Despite maintaining what appears to be an active online alter ego, Copeland continues to perform his pastoral duties at the First Baptist Church of Phenix City, regularly preaching and singing.
SEE ALSO: 'To say I was a stalker would be a bit of an understatement': 'Curvy transgender' Smiths Station Mayor Copeland wrote fiction about murdering real-life local businesswoman, assuming her identity
In the social media posts, Copeland can be seen wearing several articles of his wife's clothing, as shown by her social media.
Additionally, Copeland regularly commented on other posts, referring to himself as a "thick transgender woman" and encouraging other transgender individuals to go on Hormone Replacement Therapy (HRT). Copeland also posted transgender pornography, often giving vivid captions describing being a "whore" and getting "f****d."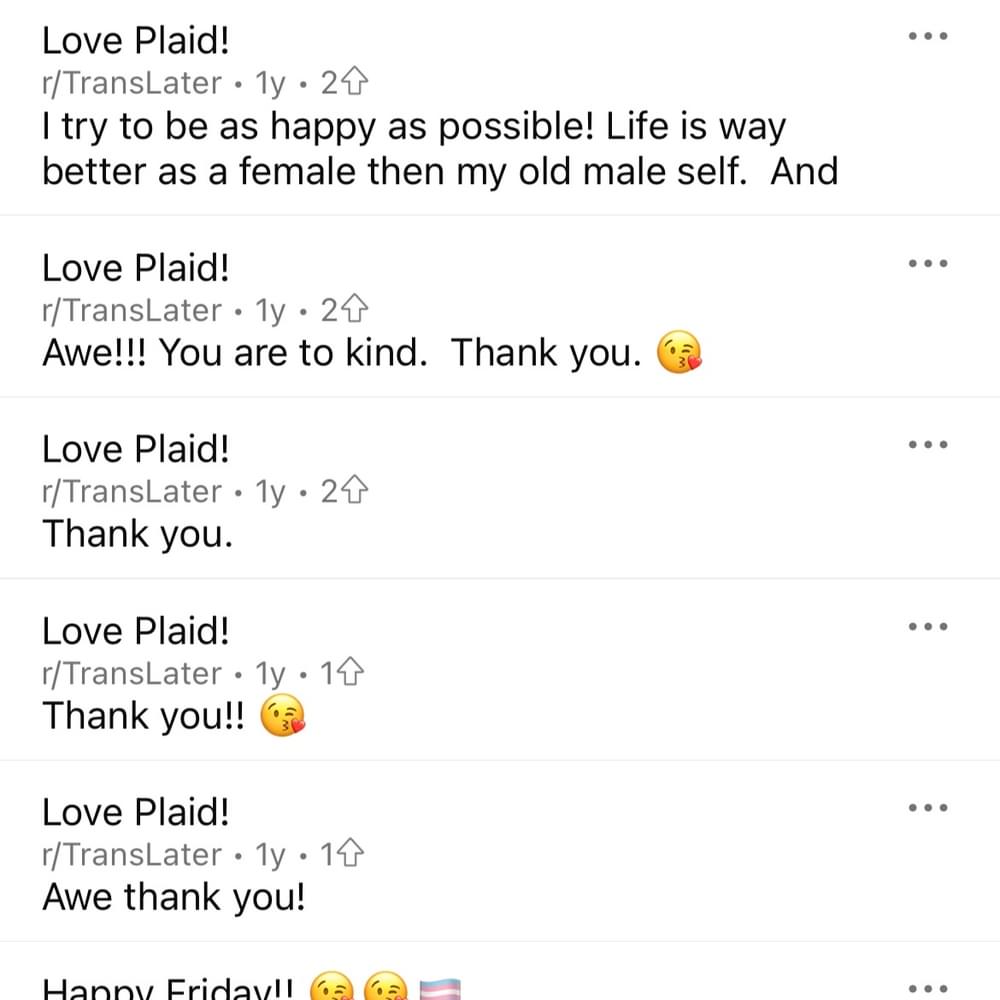 Copeland also shared self-authored transgender fiction and erotica on other pages.
Copeland Erotica. by Craig Monger on Scribd
During an interview with 1819 News, Copeland confirmed that he operated the account and was featured in the pictures.
He claimed it was only a means of "getting rid of stress" and called the postings a "hobby" and a "fantasy." He also said his erotica was "purely fiction."
SEE ALSO: Smiths Station Mayor 'Bubba' Copeland in Baptist pastor role downplays sexually explicit online alter ego — 'I have nothing to be ashamed of'
After the interview, Copeland promptly deleted the accounts and asked them not to be made public due to his family and position as a pastor.
Copeland initially denied having any knowledge of the accounts, but when he was made aware of the social media evidence, he quickly admitted to running the page. He also said that his wife was aware of his activity, but no one else in the community.
Copeland told 1819 News dressing up as a woman has been a "hobby" since youth as a release from anxiety.
Despite his claim of this online lifestyle being little more than a casual pastime, Copeland did offer advice to others on chemically transitioning.
He emphatically stated that he does not feel like a woman and has not undertaken a medical transition. However, he has offered his Instagram handle as a method for people to reach out to him, which he claimed was a means to "make friends."
"Just my wife knows about it," Copeland said. "It's a hobby I do to relieve stress. I have a lot of stress, and I'm not medically transitioning. It's just a bit of a character I'm playing. … I don't go out and seek solicitation or anything like that."
He continued, "It's something that I don't intermingle with the other. It's private. I don't do it in the public or anything like that. … It's just a fictional character I made up to relieve stress."
Copeland also declined to offer any explanation to the citizens of Smiths Station or his church parishioners about his so-called hobby. He said he believed his activity was "not relevant" and only relegated to the privacy of his home. He repeatedly referred to his activity as akin to "dress-up" and "cosplay."
"It's just a hobby that I have inside my own home that has not traveled outside of my home," Copeland said. "I have not done anything outside of my own home besides post or publish anything on the internet, and that does not affect anything with inside my jurisdiction."
He continued, "What I do in private life has nothing to do with what I do in my holy life," Copeland continued. "Does this have any effect on me being mayor, that I sometimes put on a dress or sometimes put on makeup? Does that have anything to do whatsoever with me being mayor or being a pastor?"
Copeland told 1819 News he hopes to serve one more term as mayor before he moves on to something else.
To connect with the author of this story or to comment, email [email protected].
Don't miss out! Subscribe to our newsletter and get our top stories every weekday morning.