Brock Heasley grew up loving movies. Now, he's taking his first crack at directing a full-length film and doing it right here in Alabama.
Earlier this month, Brock and his team occupied a street in Birmingham to film scenes of "The Shift," a retelling of the book of Job set in a science fiction dystopia.
"The Shift" is a story about a man named Kevin who is experiencing career and marital issues when he is approached by a mysterious stranger, known as the Benefactor, who offers him power in exchange for doing his bidding. Kevin's life then becomes a tug-of-war between what he knows is right and the temptation offered by the stranger.
"The Shift" also involves an element of interdimensional travel.
"At its heart, I really think the shift is a love story," Heasley said. "It's about a man who's about to restore love with his wife and also with his God."
The film's cast includes Rose Reid, Paras Patel, Jordan Alexandra, Jordan Walker Ross, Emily Rose, Gregory C. Tharpe, Kristoffer Polaha, Neal McDonough and Sean Astin.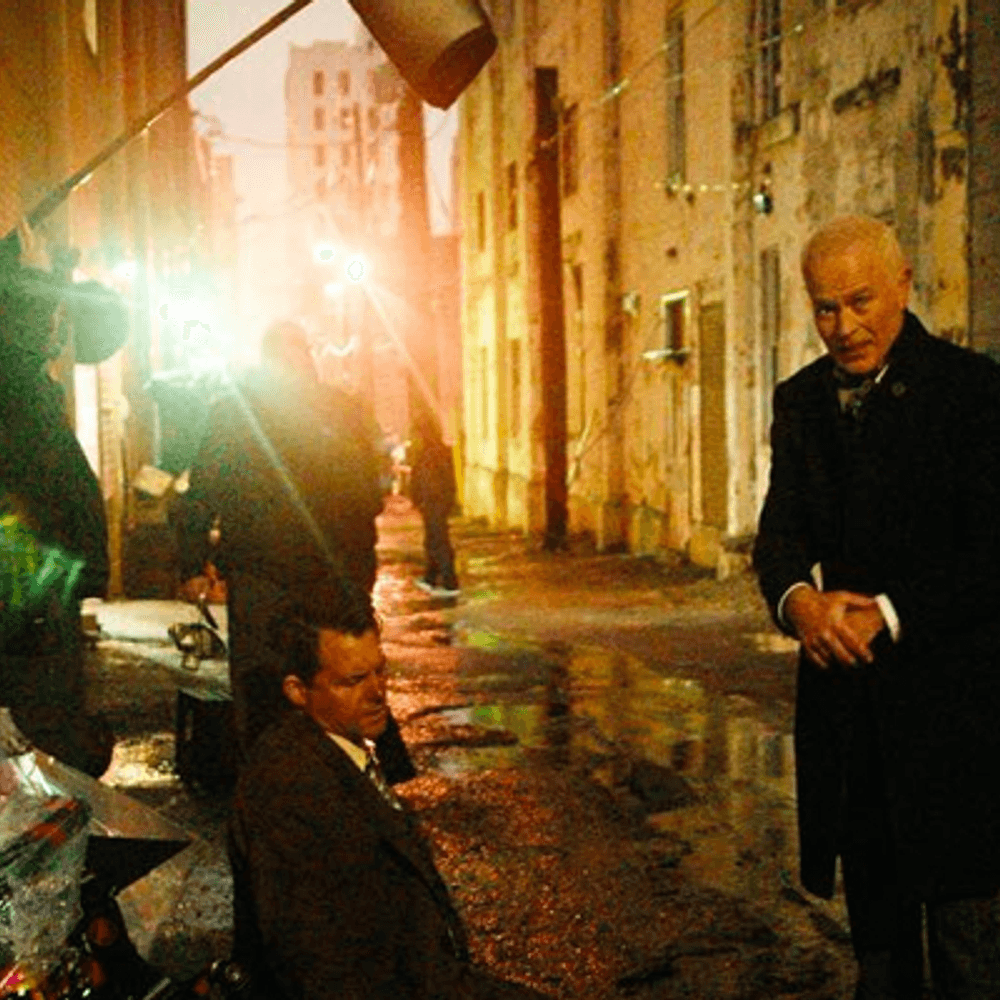 Heasley grew up in Fresno, Calif. He said that, like most Christians, he struggled with his faith before, but it has always been very important to him.
Heasley got into the film industry after he lost his job as an art director, which he had held for 15 years. After several months of looking for work, he took a job working on a small horror film. This inspired him to write a script of his own and produce a short film with the same name as the full-length film he's directing now.
"It was a real eye-opening experience," Heasley said. "It just felt like this is the thing that I need to do."
After he received positive feedback from entering the film in festivals, Heasley thought he might be able to make a few extra bucks by submitting it to the crowd-sourced production company Angel Studios, which streams on Angel Studios app. Their films are also available on Angel.com. "The Shift" will be in theaters first before it hits streaming.
But the executives at Angel Studios had a different idea: turn "The Shift" into a feature film.
"People saw the vision for it, and now here we are in Alabama making that little tiny $500 short film into a multi-million dollar feature film," Heasley said.
Angel Studios used crowdfunding to finance original productions, allowing investors to purchase shares in the company and its titles. The studio's content can be viewed for free on its website, but some titles are available elsewhere.
When content creators send their ideas to Angel Studios, they go under review. A group called the Angel Guild votes on the project, and if it gets enough votes, the company will put the project up for crowdfunding. Unlike other types of crowdfunding, Angel Studio investors become financial partners in the film.
"For 100 years now, Hollywood has been basically putting out material based on the wisdom of one," Heasley said. "Angel studios says, 'no, we're going to greenlight projects based on the wisdom of the crowd.' … It's a great way to achieve the investment but also to get the word out."
Angel Studios put Heasley's short film on YouTube and Facebook to secure publicity for the project. Once the feature film is released, Heasley said "The Shift" will go out to around 2,400 theaters and several streaming services.
One of Angel Studio's most successful projects, the television series "The Chosen," can already be seen on Netflix, Peacock and Amazon Prime Video.
Heasley said that he and his crew are filming "The Shift" primarily in Birmingham but also in Mountain Brook and Bessemer. The production crew initially intended to film in Georgia, which has recently become a hotbed for the film industry. However, the crew made a last-minute call to move production to Alabama.
"I had never been to Alabama before," Heasley said. "We drove from Atlanta to Birmingham, and I'll tell you, as soon as we landed in Birmingham, within a couple of hours, I knew it was the place. This looks like the world of the film … I would rank it over and above Atlanta, Georgia, as far as looks, especially as far as friendliness."
Heasley said Birmingham has a film commission that helped them interface with city and county officials.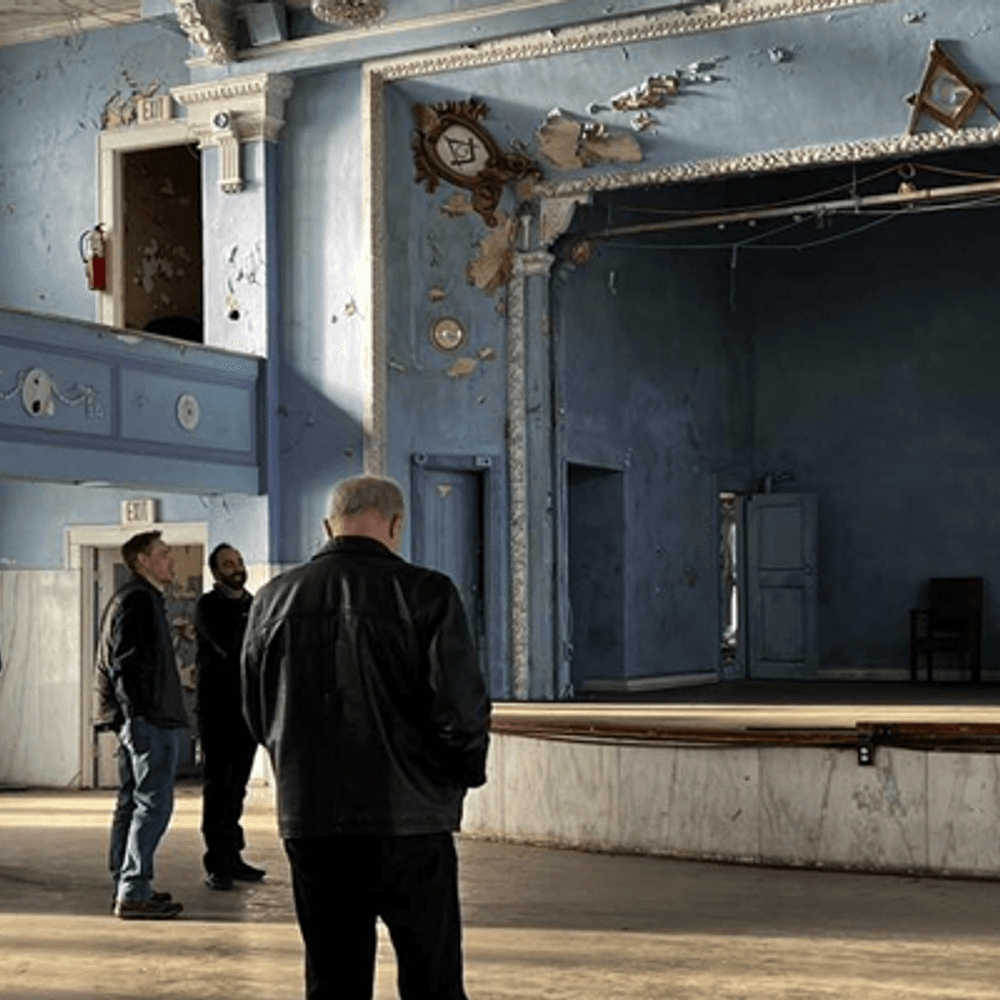 The crew began filming in January and plans to wrap up around March 4, bringing the project into the postproduction phase. Heasley said he hopes to have it in theaters by this fall.
He said he also hopes the film can appeal to a mass audience. He intends 'The Shift' to be, first and foremost, a science fiction thriller. The faith elements are more subtle. Nevertheless, Kevin's experience, like Job in the Bible, demonstrates what happens after Christians experience the goodness and mercy of God.
"What's fascinating about Job is he is a man who is incredibly faithful, and then it's at that point when he goes through a bunch of trails," Heasley said. "By the end of it, he starts to have an understanding of what he has gone through. I was very interested in that … I think that's very much the experience that all of us have that are believers. Just because we believe, because we have this trust and this faith in Jesus, does not mean that our lives are perfect. In fact, in some ways, they get harder … There's a fire that we each have to pass through, and we don't really talk about that."
Watch the original trailer for "The Shift" on YouTube here:
You can also find more Angel Studios content here.
EDITOR'S NOTE: This story has been updated.
To connect with the author of this story or to comment, email will.blakely@1819news.com or find him on Twitter and Facebook.
Don't miss out! Subscribe to our newsletter and get our top stories every weekday morning.