SUN BELT CONFERENCE CHAMPIONSHIP GAME
AT VETERANS MEMORIAL STADIUM, TROY
COASTAL CAROLINA VS. TROY
Kickoff: 2:30 p.m.
Coaches: Troy – Jon Sumrall (10-2 in first year at Troy and overall. Coastal Carolina – Jamey Chadwell (39-21 in fifth season at Coastal Carolina; 99-56 in 13th season overall.)
When Troy has the football: Turnovers will be a key. Troy had troubles with turnovers at times, throwing 13 interceptions and losing six fumbles. Coastal Carolina's defense has nine interceptions and 12 fumble recoveries. Troy gives itself a much better chance if it plays clean. Late in the season, running back Kimani Vidal fueled the offense. In the past two games, Vidal has 450 yards rushing with six touchdowns. Coastal Carolina has a run stuffer in 6-foot-4, 340-pound nose tackle Jerrod Clark (39 tackles, 9 tackles for loss, 2.5 sacks) and 6-foot-3, 225-pound linebacker JT Killen leads the team with 89 tackles. Troy needs a solid day from quarterbacks Gunnar Watson and Jarret Doege.
When Coastal Carolina has the football: The Chanticleers are very good offensively when Grayson McCall, the three-time Sun Belt Player of the Year, is in the lineup. He hasn't been in the lineup the past two games after injuring his foot and is questionable, at best, on Saturday. Last week, the Chanticleers had 183 yards on 65 plays in a lopsided loss to James Madison. Troy's defense is sensational. Carlton Martial, the NCAA career leader in tackles, has 112 tackles in 10 games this season. The Trojans have 38 sacks, which is tied for 8th best in the country. Five Troy defenders have at least 4.5 sacks. T.J. Jackson had a team-high eight sacks and 14.5 tackles for loss.
Special teams: The Trojans have the advantage with a pair of solid specialists. Kicker Brooks Buce is 15 of 17 with a long of 51 yards. Punter Mike Rivers averages 42.40 yards per punt with six kicks of 50 yards or better. Coastal Carolina's punter averages 38.7 yards per punt and kicker Kade Hensley, while 8 of 11 on the field, has not made a field goal longer than 48 yards.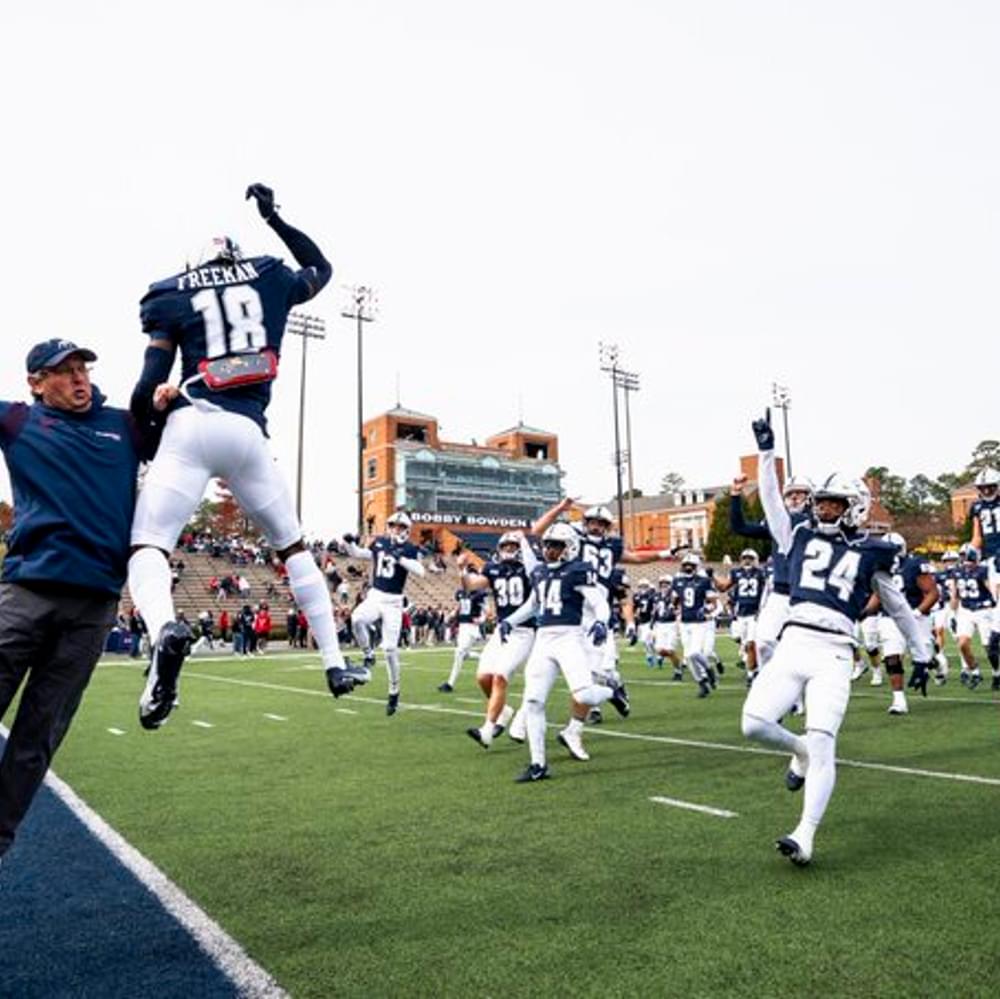 NCAA FCS PLAYOFFS, SECOND ROUND
AT SEIBERT STADIUM, HOMEWOOD
SOUTHEASTERN LOUISIANA AT SAMFORD
Kickoff: 2 p.m.
Coaches: Samford – Chris Hatcher (50-37 in 8th season at Samford; 171-94 in 23rd season overall.) Southeastern Louisiana - Frank Scelfo – (34-22 in fifth season at Southeastern Louisiana).
When Samford has the football: Remember, the last we saw Samford quarterback Michael Hiers, he was on the sideline with a hand injury watching backup Quincy Crittenden score the winning touchdown in the second overtime against Mercer. We will see on Saturday if he is still hurt. Hiers is one of the country's top players but Samford's strength has been the amount of playmakers that they can utilize. Hiers makes very few mistakes but will be challenged by a pass defense that has 16 sacks.
When Southeastern Louisiana has the football: There's been some bend to the Samford defense this season but the Bulldogs have the knack for making critical plays in key moments. Linebacker Noah Martin has a team-best 80 tackles for the Bulldogs. Southeastern Louisiana is looking for offensive balance. The Lions average 248 yards passing and 186 yards rushing. Tight end Ivan Drobocky has 14 catches this season with six resulting in touchdowns. Gage Larvadain has a team-high 51 catches but only two were touchdown receptions. A pair of bigger receivers – Maurice Massey and C.J. Turner – have four touchdown receptions each. Southeastern Louisiana quarterbacks have combined for just six interceptions.
Special teams: Both teams have solid punters. Samford's Bradley Pocellato averages 42.89 yards per punt with five punts of more than 50 yards. Southeastern Louisiana's punter Riley Callaghan averages 43.15 yards per punt with 14 of his 48 punts traveling more than 50 yards.
To connect with the author of this story, or to comment, email steve.irvine@1819news.com.
Don't miss out! Subscribe to our newsletter and get our top stories every weekday morning.