Police said they believed two Morgan County jail inmates took a car from a Decatur business job while on work release on Sunday before they were quickly located.
The inmates, 40-year-old George Joachim Ulrich and 39-year-old Richard Bono Sharpe, were believed to have taken a white 2001 Chevrolet Cargo Van, according to police.
Morgan County Sheriff's Office (MCSO) investigators obtained warrants for their arrests and notified the public via the MCSO Facebook page around 7:31 a.m. on Sunday.
Ulrich is from Decatur and was in jail on theft and burglary charges.
Sharpe, from Elkmont, was in jail on charges of receiving stolen property and attempting to elude charges, as well as multiple traffic violations.
Work release is a type of conditional release from prison which allows inmates to leave prison to work at a job. There are various forms of work release, and states have different standards for who can qualify. Some prisoners are not qualified to participate in work release.
According to Alabama Industrial Development Training (AIDT), work release programs reduce the tax burden caused by prisons by allowing low-risk prisoners and ex-offenders to earn the cost of their upkeep through work.
Sunday's incident is one among many similar escapes in the past several months.
In April, an inmate at Red Eagle Work Center in Montgomery serving a life sentence for a 1998 murder escaped. According to The Gadsden Times, David Kyle was captured by law enforcement on May 2.
Jeffery Strugg escaped from a facility in Mobile in May, according to AL.com. Strugg pleaded guilty to the 2007 murder of a 15-year-old boy in 2009. He escaped from Mobile Community Based Facility, where he was classified as a minimum-out prisoner, which means he was determined to be suitable for off-property work details without direct supervision.
In June, William Walker escaped from a Decatur work center and made it 300 miles before being captured in Spartanburg, South Carolina, on July 1, according to WHNT-News 19.
When 1819 News reached out to MCSO and The Alabama Department of Corrections to ask about the recent work-release-related escapes, there was no response by the time this story was published.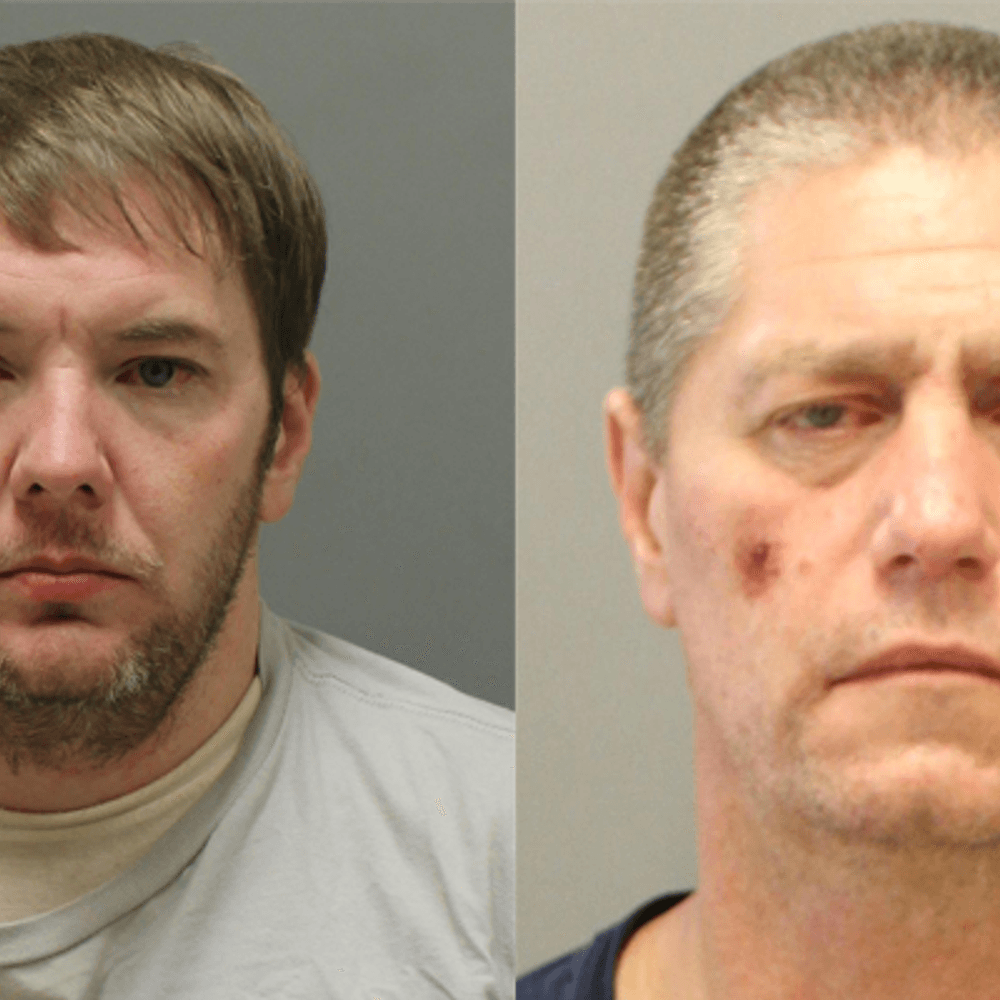 Both Ulrich's and Sharpe's bonds were revoked.
The MCSO updated its Facebook page at around 8:24 a.m. to inform the public that the inmates were located and arrested in Madison County.
To connect with the author of this story, or to comment, email will.blakely@1819news.com.
Don't miss out! Subscribe to our newsletter and get our top stories every weekday morning.