They are linked together from a long ago, memorable December evening at Bryant-Denny Stadium. Now, you can add extended college football journeys concluding at the same spot, which happens to be about 800 miles northeast of Birmingham, to that link.
Tyler Johnston III and Tyrrell Pigrome were two of the best high school football quarterbacks in the recruiting class of 2016. They both led their teams to state championship games in 2014 and 2015. They concluded marvelous high school careers on the same field. Both were spectacular in that final game. Johnston accounted for 268 yards and four touchdowns. Pigrome compiled 371 yards and four touchdowns.
The most important numbers were Johnston's Spanish Fort team beat Pigrome's Clay-Chalkville squad, 31-28, to capture the Class 6A championship.
Now, truth is, they aren't that far away from telling tales of that December evening at their 10th high school reunion. However, Johnston and Pigrome have yet to put final punctuation on their college football careers.
Johnston and Pigrome will both spent their seventh and final college football season at Towson University, a Football Championship Subdivision school in a Baltimore suburb.
"It's really cool," said Pigrome, the Gatorade Player of the Year after his senior season. 0"We competed against each other in high school, now we're on the same team. It's a good vibe."
Johnston echoes his old rival and new teammate.
"Piggy is a great guy," said Johnston, Alabama's Mr. Football after his senior season. "We get along great. It's all about competition, in our lives, since we started football. We've been through the ups and downs, it's just competition."
Both are graduate students, who have taken a rather unique path to Towson.
Pigrome had to pack his bags more, but he's not far from where he took his first college snap. The 5-foot-10, 200-pound Pigrome spent four seasons at the University of Maryland, playing in 34 games with seven starts. He was the first quarterback to start at least one game in four seasons since the 1948. He missed most of his sophomore season because of an injury. Pigrome transferred to Western Kentucky in 2020, playing in 11 games, before walking on at Ole Miss last season.
His hope was to return to Ole Miss but there was confusion on whether he had another year of eligibility. He began NFL draft prep but a suggestion was made that he put his name in the transfer portal to see if he had eligibility remaining. Pigrome said "a good amount of schools" contacted him and he was talking most seriously with Jacksonville State and Hawaii, along with Towson. He had moved back to Maryland, which made Towson the best fit. Pigrome didn't join the program until early July.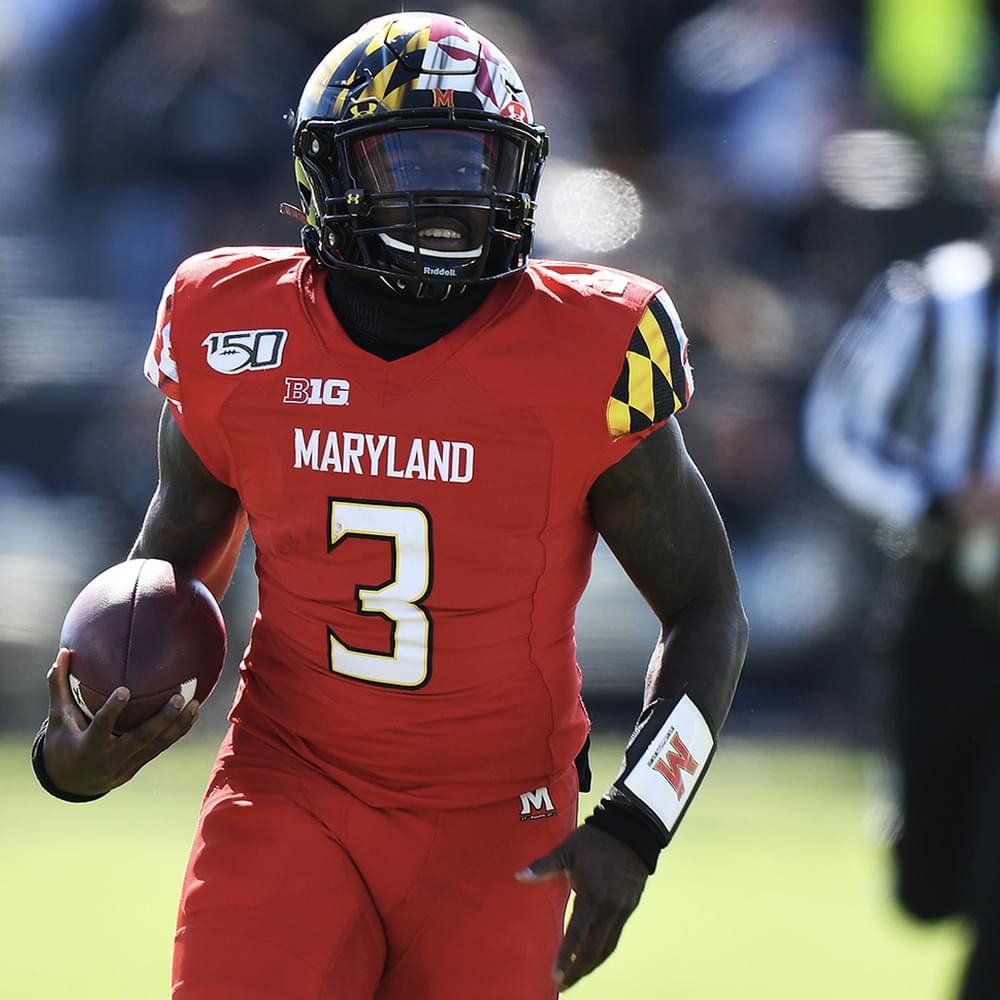 Johnston, who was 35-0 as a high school starter, arrived at UAB in 2016, a year before the Blazers return to the field, and left with a pair of Conference USA championship rings. He was 15-6 as the starting quarterback at UAB and finished fourth in career touchdowns (35) and fifth in career passing yards (4,429). However, his final season, when he lost his job after starting the first three games, didn't leave a good taste in his mouth.
"Of course, I wanted to get back out there last year," Johnston said. "I knew I couldn't end my career like that. I got one more ring to chase."
Johnston said a transfer portal crowded with quarterbacks, many with two or three years of eligibility than him, complicated the recruiting process.
"It was hard for a one-year guy," Johnston said. "I played a bunch of games with a bunch of teams. I almost went to commit somewhere, at the beginning of the process, before I even started talking to Towson, but some other quarterback committed beforehand. It's all good. I'm happy with the decision I made, after I took this visit here. I got some older guys here, which is kind of good, just to know they are ring chasing too."
Pigrome is acclimated with Maryland's frigid winters. Johnston had an adjustment after arriving in Towson during the winter.
"I'm talking about some cold weather," Johnston said. "When I first got here, we were working out in the snow. When spring started, I'd probably never been in weather like that for the first half of spring. There was no snow when I got to football (for the first spring practice) that morning at 6:30 and it was supposed to snow at 7. Right when we started out to practice, it started snowing and it got to about four inches of snow. Every time the ball touches the ground, there's bunch of chunks on the laces. It was hard but we got through the practice."
Now it's all about trying to win a job. Pigrome and Johnston are part of a quarterback tussle that includes four other quarterbacks, including promising 6-foot-4, 210-pound redshirt freshman Scott Smith.
The focus is on the day-to-day process but Pigrome took a glance back to December of 2015 when asked about that game.
"We were talking about the fourth quarter in the state championship game, I was like, 'You know you were short that first down?'" Pigrome said.
The play in question came as Spanish Fort was trying to cling on to the narrow lead in the final ticks on the clock. Facing a 4th-and-1 from near midfield, Spanish Fort head coach Ben Blackmon kept his offense on the field and kept the football in the hands of his best player. The officials determined that Johnston got enough to move the chains.
"I knew it," Johnston said with a laugh. "You watch the video, I got up quick, I knew I got it."
In this case, the teammates will agree to disagree.