Multinational corporation Tyson Foods, Inc. is building a new facility in Cullman County after a devastating fire destroyed its plant in Hanceville last July.
Tyson Foods is one of the largest food companies in the world and owns a variety of popular food brands such as Jimmy Dean and Hillshire Farm.
Tyson intends to construct the facility for processing poultry byproducts and will invest $208 million. It will be adjacent to the former plant, which was part of Tyson's Hanceville complex.
The plant is expected to be complete around Summer 2023.
"This investment signals our continued support to the agricultural industry and jobs in Alabama, and we look forward to a renewed relationship with the Hanceville community and its leaders," said Jason Spann, the complex manager at the Hanceville Tyson Foods facility.
July 2021 fire
Before it caught fire in July 2021, the River Valley Ingredients plant was the largest poultry processing site in the United States.
"The night of the fire, dozens of the fire departments responded to the blaze to help limit the damage," said Cullman Economic Agency Director Dale Greer. "At a time when Tyson Foods was devising a plan to handle waste to allow Alabama processing plants to reopen, they wrote checks for more than $258,000 for new equipment for 13 fire departments that helped extinguish the fire."

After the fire, Tyson was able to rely on other locations to compensate for the loss of the Hanceville-area plant.
Greer said Tyson decided to rebuild in Cullman County due to the support they receive from the community and the local government.
Jobs
According to Cullman County Commission Chairman Jeff Clemons, the old facility has provided hundreds of jobs for the county in the past. Clemons is confident the new plant will continue that legacy.
"We are honored to have Tyson Foods rebuild in Cullman," said Clemons.
All 124 of the current staff were able to keep their jobs as they dealt with the fire and the construction of the new plant.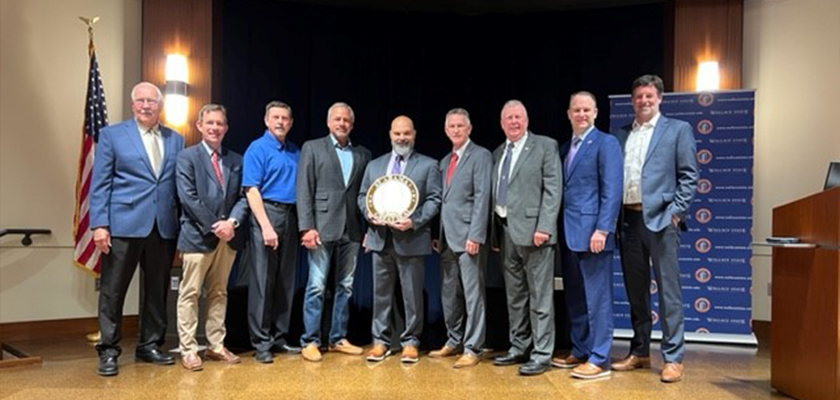 Tyson intends the 121,000 square foot plant to be the largest of its kind in the world. It will incorporate new technologies to resume processing over 30 million pounds of inedible poultry byproducts a week, converting them into salable protein and fats that can be sold internationally.
To connect with the author of this story, or to comment, email will.blakely@1819News.com.