U.S. Rep. Barry Moore (R-Enterprise) visited Four Star Freightliner in Dothan on Thursday to observe day-to-day operations and discuss policies affecting the trucking and freight industries.
Moore, who has his CDL, told WTVY that he was concerned with new regulations the U.S. Environmental Protection Agency (EPA) is considering to accelerate the trucking industry's transition to electric vehicles (EV). One such regulation would limit where gasoline-powered trucks can deliver within the United States.
"I think sometimes the technology is just not there and what they're pushing is going to drive up consumer goods, groceries, everything," Moore said. "These are amazing technologies, but I think that sometimes the bureaucrats in D.C. push too far too fast and it's going to hurt the American consumer."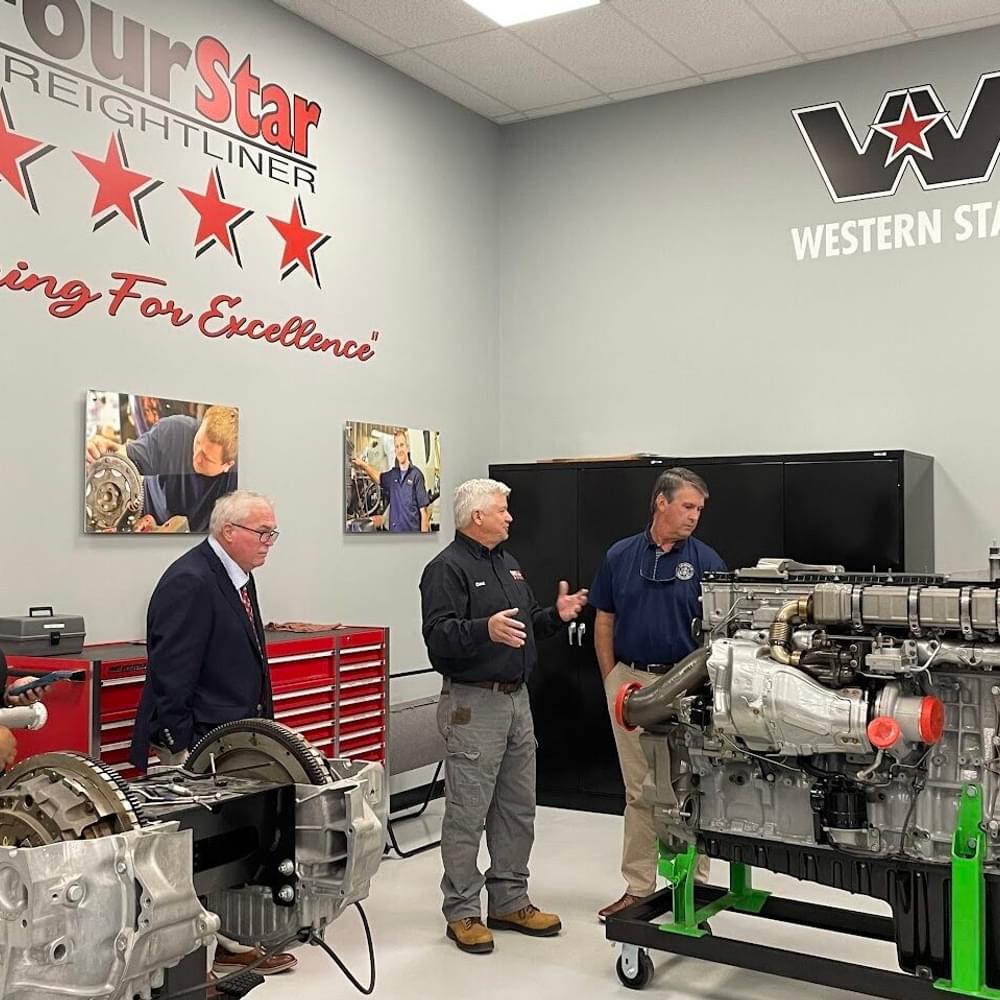 Jerry Kocan, president of Four Star Freightliner, agreed with Moore and explained that a forced transition by the EPA was not a sound policy.
"The transition to battery-powered is not really a well thought out plan long term," he stated.
Moore also addressed the price of diesel fuel and what Congress was doing to bring it down.
"We've done some things recently in legislation to force the Biden administration to open up some drilling and to allow U.S. energy to do what it does and produce," he advised.
Moore said that reducing fuel costs for distributors would help bring down inflation for consumers.
"I think as we continue to drive the agenda and make energy more readily available and use locally produced U.S. energy, then [the price of] goods, services, everything, is going to drop," he added.
To connect with the story's author or comment, email gnicktreglia@gmail.com.
Don't miss out! Subscribe to our newsletter and get our top stories every weekday morning.