During a recent Indo-pacific tour, U.S. Reps. Mike Rogers (R-Saks) and Gary Palmer (R-Hoover) visited Taiwan to reassert their support for Taiwan's sovereignty and to address supposed concerns with the Chinese Communist Party (CCP).
Tensions between China and the U.S. are continually rising, exacerbated by Russia's ongoing invasion of Ukraine.
For months, several "spy balloons" owned and operated by China were shot down by U.S. forces, further escalating tensions.
SEE ALSO: U.S. Sen. Tuberville: 'These balloons aren't really a threat' — Says Russia, China pose greater risk to national security at southern border
Rogers, who chairs the House Armed Services Committee, was joined by Palmer and other members of a congressional delegation (CODEL) toured Hawaii, Guam, the Philippines, Taiwan and Japan.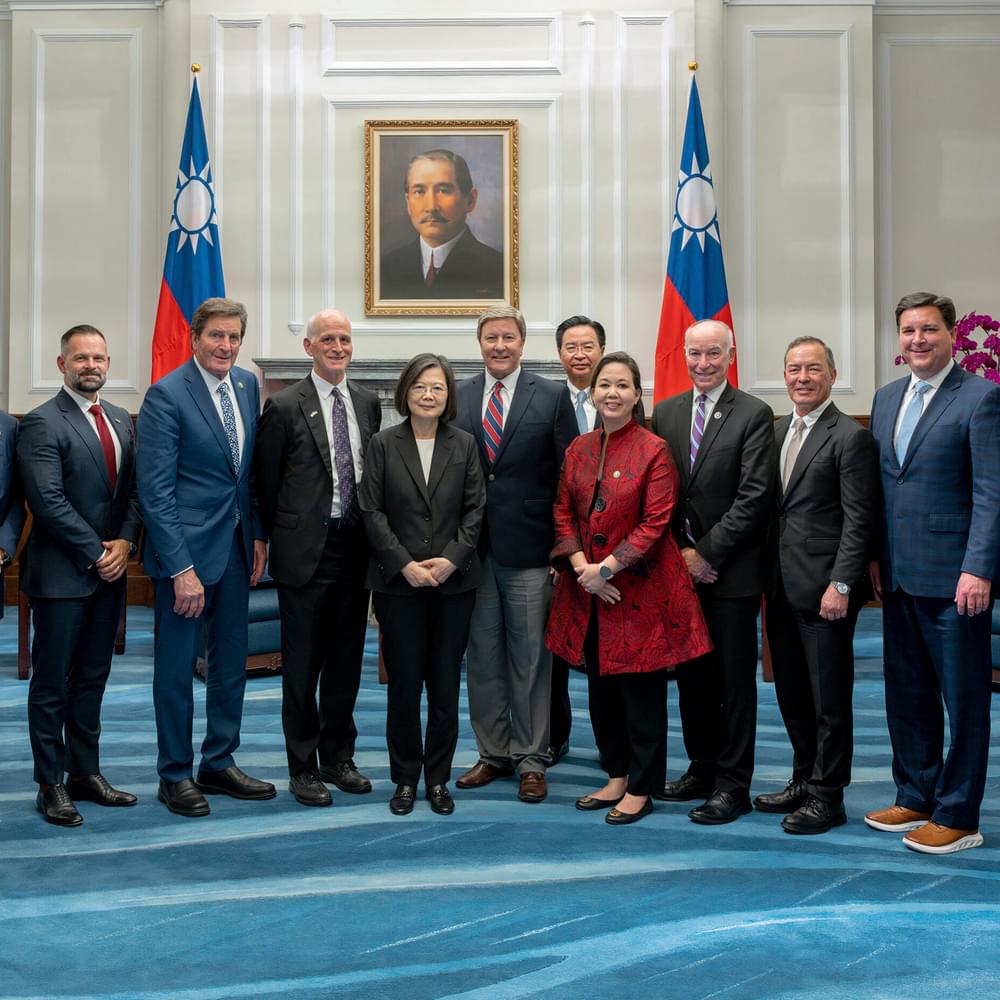 It's wheels down for one of the largest #US🇺🇸 congressional delegations to #Taiwan🇹🇼 in years! The group focusing on security affairs comprises House Armed Services Committee Chair @RepMikeRogersAL, Ranking Member @RepAdamSmith & 7 other lawmakers from both sides of the aisle! pic.twitter.com/suBbazM4wG

— 外交部 Ministry of Foreign Affairs, ROC (Taiwan) 🇹🇼 (@MOFA_Taiwan) June 27, 2023
According to a release from the CODEL, members met with senior state officials in each country to address ways to "deter aggression by the CCP."
"The national security threat posed by the Chinese Communist Party is the most pressing challenge facing our nation, as well as our allies and partners," the release read. "On this CODEL, we heard from military and civilian leaders for the U.S., the Philippines, Taiwan, and Japan on what is being done to deter aggression by the CCP and boost defenses for the U.S., allies and partners in the face of that challenge."
"The critical nature of U.S. support is also apparent in Taiwan. We relayed to President Tsai that U.S. support for Taiwan is unwavering and we will do all we can to ensure Taiwan gets the assistance it needs. This CODEL reaffirmed the crucial role the National Defense Authorization Act plays in deterring the CCP's aggression. We are proud of the bipartisan work happening in Congress to support our national defense."
Rogers has long supported Taiwan as it struggles for independence from China and has even suggested the U.S. supply Taiwan with military arms.
SEE ALSO: U.S. Rep. Rogers suggests sending arms to Taiwan — Would accelerate development of missiles his largest campaign contributor is competing for right to produce
Additionally, the U.S. House of Representatives formed a select committee to analyze strategic competition between the U.S.
Don't miss out! Subscribe to our newsletter and get our top stories every weekday morning.