UAB closed out its football recruiting class with a big splash. The Blazers signed high school offensive lineman Jordan Hall and junior college running back Isaiah Jacobs on Thursday.
Hall is a 6-foot-8, 320-pounder from Kipp Columbus High in Columbus, Ohio. The 5-foot-11, 225-pound Jacobs spent two years at the University of Maryland before transferring to Independence Community College in Kansas.
Hall is a three-star recruit, who originally committed to the University of Colorado over offers from Penn State, Marshall and schools throughout the MAC. He opened his recruitment back up after Deion Sanders was hired at Colorado.
His official visit to UAB came in the middle of January. His final visit in the recruiting came to the University of Hawaii. He seemed to drop hints that he was headed to Hawaii but chose the Blazers.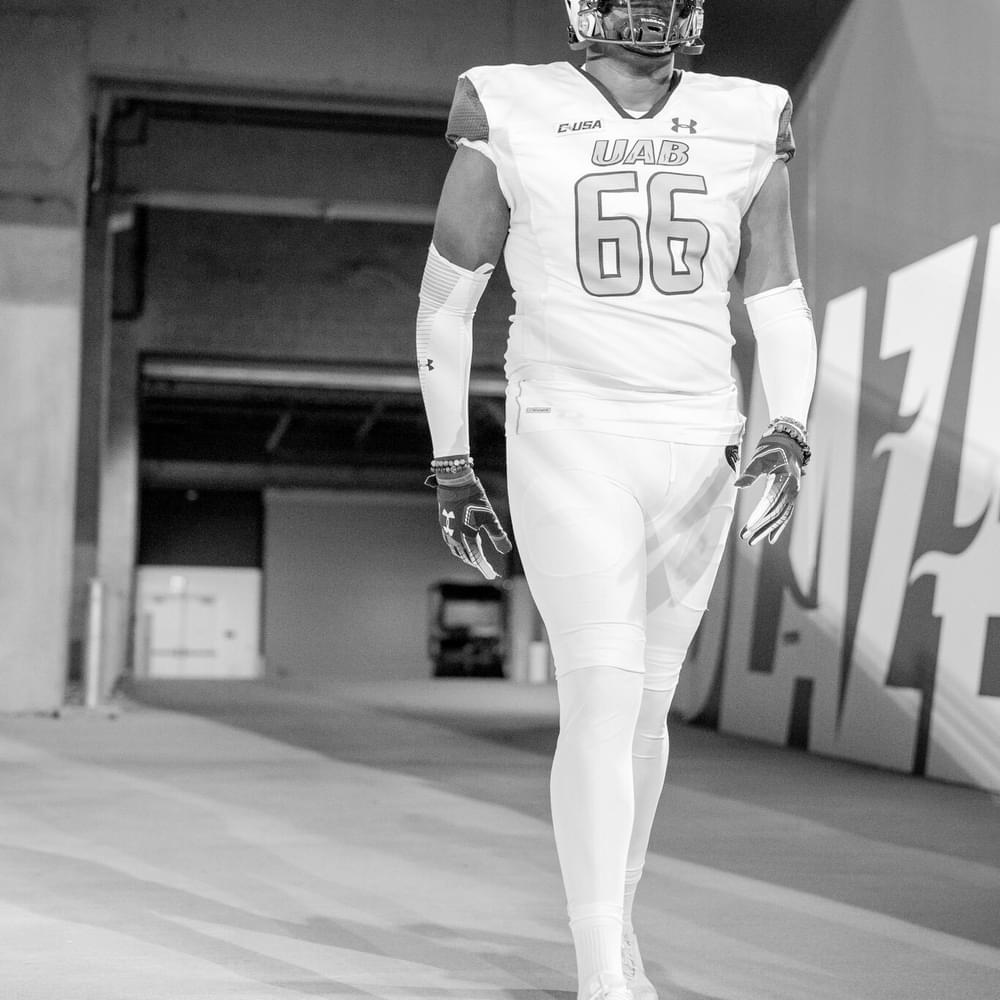 Jacobs, the younger brother of Las Vegas Raiders and former Alabama running back Josh Jacobs, played at Maryland. In 2020, he had 19 carries for 61 yards with a start against 12th-ranked Maryland. The following season, Jacobs had 117 yards on 28 carries with a pair of touchdowns. He chose Maryland over Michigan, Oklahoma State, Ole Miss and Arkansas.
Jacobs rushed for 514 yards and two touchdowns this past season in junior college. He also caught four passes with one receiving touchdown.
Don't miss out! Subscribe to our newsletter and get our top stories every weekday morning.