BIRMINGHAM – UAB vs. UTEP basketball returned to Bartow Arena on Thursday night. In a series filled with fantastic finishes and fantastic games, the Blazers' 79-73 double overtime victory is right up there with some of the great games between the two Conference USA rivals.
What it wasn't, though, was pretty.
"I told the guys we didn't do a whole lot of things right, but what we did do was we kept fighting," said UAB head coach Andy Kennedy. "Perseverance is very valuable. I have learned that, in my ripe old age, it's probably the most valuable trait that you can have. I think our guys learned the importance of persevering."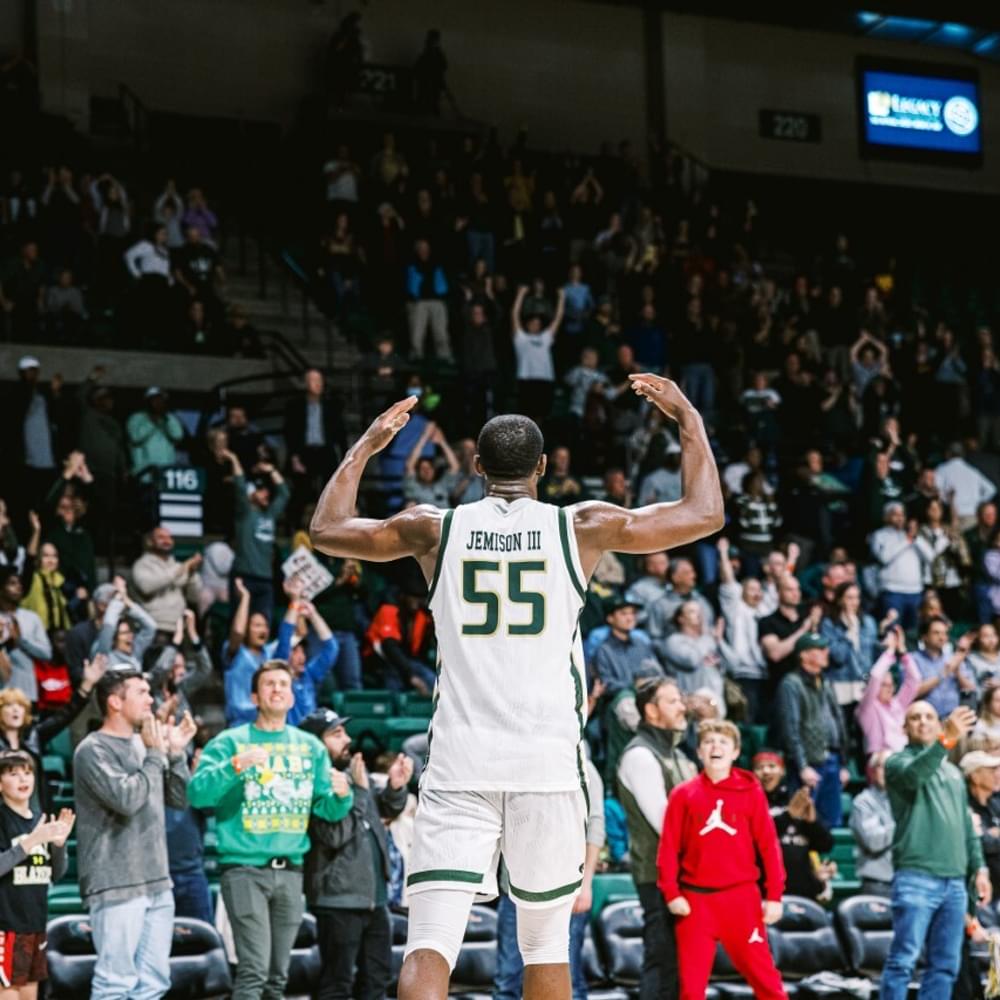 On a night when UTEP (8-5 overall, 1-1 C-USA) was in control the majority of the way, leading for 41 minutes, the ending was full of twists and turns. Somehow, someway, the Blazers (11-2 overall, 2-0 C-USA) found a way to take a 56-54 lead with 27.3 seconds remaining on a huge 3-pointer from the left corner by freshman Efrem 'Butta' Johnson.
"When I shot it, I thought it was good, with my confidence," Johnson said. "I thought it was good, just based off the work I put in alone. Coach Kennedy trusts me a lot, that boosts my confidence up. When I shot it, I just knew it was going in."
After a couple of missed shots and wild scrambles on the other end, it looked like that could be the game winner. At one point, with the ball loose on the floor, a jump ball was nearly called, with UAB owning the possession arrow. But UTEP's Otis Frazier III, who had the ball in his hands on the floor, called a timeout before being tied up.
After the timeout, UTEP's Shamar Givance threw the ball in and darted to the corner for a wide-open 3-pointer that he nailed with 4.2 seconds left. UAB's Eric Gaines hustled the ball up the court and was fouled while taking a contested 3-pointer with 0.3 seconds left. Gaines missed the first badly, made the second one and the third one cupped out to send the game into overtime with the teams tied at 57.
"He was really, really down on himself," Kennedy said. "I just asked him, could I keep him in the game, can he move on. I said, if we win the game, nobody is going to remember it."
In the first overtime, UTEP was able to build a 68-63 lead and had Givance shooting a 1-and-1 with 35.3 seconds left. He missed the front end and Jordan 'Jelly' Walker, who finished with 25 points, but had a difficult shooting night, canned a 3-pointer from the left wing to cut the deficit to a bucket. Givance then missed two free throws, opening up an opportunity for the Blazers. Walker misfired on a wild 3-pointer but KJ Buffen corralled the rebound and hit a follow shot to tie the game with 5.9 seconds left.
UTEP had one final chance in the first overtime. Givance drove the length of the floor, but the layup attempt was blocked by Gaines and the teams went to a second overtime.
UAB was leading, 72-71, with just over two minutes left when Walker drove to the bucket and was fouled while hitting a layup. He made the free throw to give UAB a 75-71 lead with 2:06 remaining. UTEP countered with a bucket by Frazier but UAB answered with a follow shot by Trey Jemison. Johnson forced a bad UTEP shot on the next possession and Walker hit two free throws with 32.6 seconds left. Gaines followed with a steal that basically ended the game.
Afterward, Kennedy was left to sift through a box score that wasn't necessarily pretty to look at. Walker and Gaines combined to go 9-of-37 from the field and had nine turnovers. The Blazers, overall, shot 3-of-24 on 3-pointers and were outrebounded, 53-39. UAB had 16 turnovers and just 10 assists.
But, in a bottom-line business, a win is a win.
"I could harp on all the negatives, and, trust me, I will," Kennedy said. "But I'm just proud we found a way to get a win."
On the positive side, Buffen was tremendous, contributing 15 points, seven rebounds, seven steals and just one turnover in nearly 34 minutes. Johnson stepped up with 14 points and eight rebounds and Tavin Lavin had 20 positive minutes, including a few in double overtime. Jemison had seven points, 10 rebounds and four blocks.
The final piece of a memorable evening for Kennedy came with his mother in the stands for the first time since he's been the UAB head coach.
"When I was an assistant and a player, I don't think they ever missed a game," Kennedy said. "She's had some real health issues and then COVID and everything. She's been wanting to come, but physically she wasn't able. She was there tonight. Boy, I didn't want to lose. Golly, I would have been a bad son, I've been a bad son at times. But, wow, it would have been bad."
He also mentioned the need to win for a raucous Bartow Arena crowd.
"I didn't want to disappoint the fans," Kennedy said. "I thought that was as good a crowd, as energetic a crowd. There is no way we win that game if the energy isn't as good as it was."
To connect with the author of this story, or to comment, email steve.irvine@1819news.com.
Don't miss out! Subscribe to our newsletter and get our top stories every weekday morning.