Since Friday, UAB interim head coach Bryant Vincent and his staff have grabbed commitments from five players with four of those coming from in-state.
Monday's commitments came from Oak Mountain High defensive end Emmanuel Waller (6-foot-4, 245 pounds), Vigor High defensive end Michael Towner (6-foot-2, 245 pounds) and Santa Margarita (Calif.) High quarterback Jaxon Potter (6-foot-4, 180 pounds). On Friday, Orange Beach High defensive back Christopher Pearson (6-foot-1, 190 pounds) and Spanish Fort High slot receiver Jake Godfrey (5-foot-9, 175 pounds). Mix in an earlier commitment defensive back Chris Bracy of Mobile's St. Paul's High and Vincent has six commitments since he took over the program when former head coach Bill Clark retired because of back issues.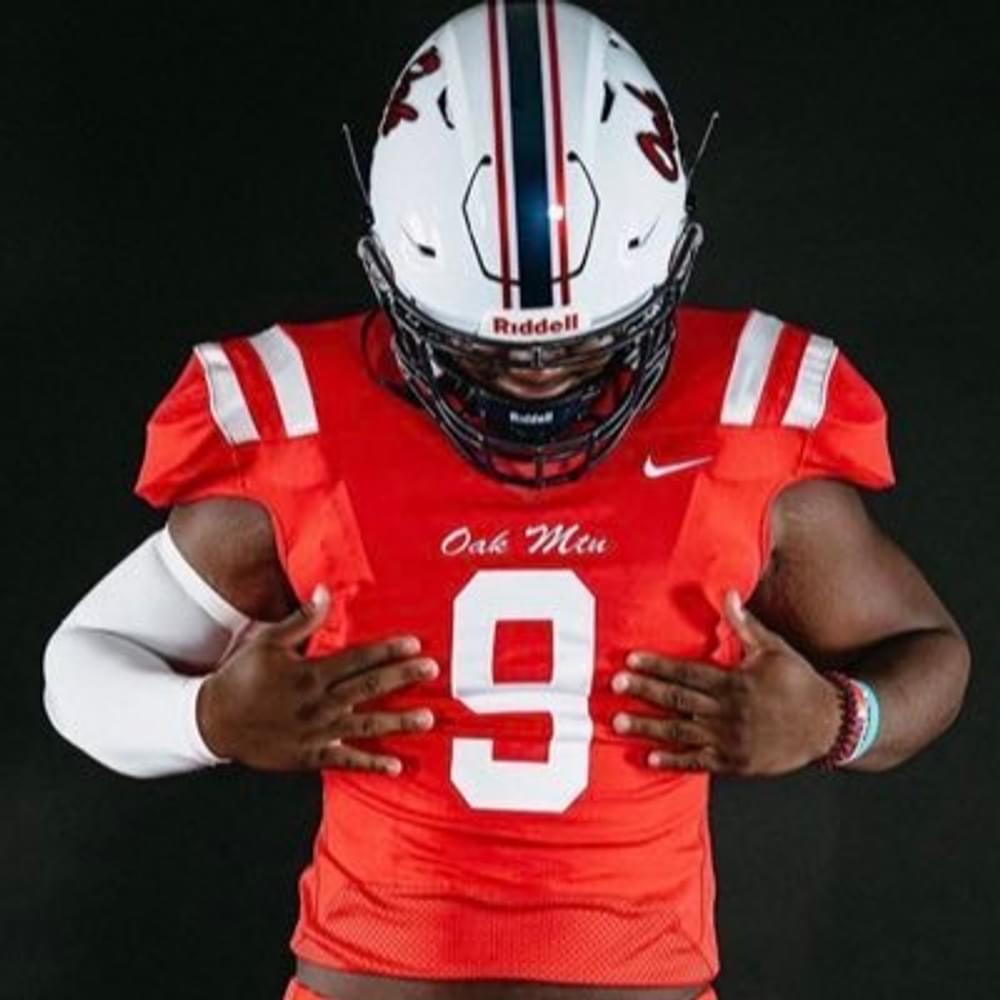 It's no mistake that five of those commitments are from in-state schools.
"We understand the situation we are in," Vincent said, after putting his team through the first fall camp practice on Monday. "Our connections and our relationships throughout this state are extremely strong. They know who we are. They know what we stand for and where we are going. They know our expectations and standards because we set them. They realize this is a great program. This is a top five Group of five program. Relationships are the key without a doubt. These high school coaches in the state know who we are and know what we are going to do with their kids."
Perhaps no committed player is more familiar with the Blazers than Waller. He said he's visited the program at least eight times, including twice last week. The relationships he's forged with the coaches and some of the players were too strong to pass up, even with Clark's retirement.
"I wasn't really expecting it," Waller said of UAB's head coaching change. "It was kind of a shocker but there was no worry. I trust everyone on that staff, especially after meeting with Coach Vincent. I got to see what he's really about. He's really like 'that dude,' for real. He is who he says he is."
Waller, who is a Mormon, is a one-time commitment to BYU. He dropped the commitment after deciding he wanted to stay closer to home. The original plan was to take his time making another commitment, but the plan changed last week. He quickly dropped scheduled visits to Alabama and Mississippi State after pledging to UAB.
"I just kind of had the feeling that you get when you know it is the right place," Waller said. "With the new stadium, just seeing what we can do, going into a new conference in the American. It's bigger, better, more competition. Birmingham, it's home to me. I want to be at home and put on for the city and also win some games, win some championships in the future."
Waller said he looks forward to lining up on the opposite side of Towner, who was the Class 4A Lineman of the Year this past season. It was also intriguing to Waller that Potter chose a school across the country.
Potter, who has probably been undervalued in recruiting to this point, plays in the Trinity League, which may be the toughest high school football league in the country. Three of the country's top high school football programs – Mater Dei, St. John Bosco and Anaheim Servite – are in the Trinity League. Santa Margarita, Orange Lutheran and J. Serra, all solid programs, round out the league. Potter is accustomed to playing against top-notch competition.
To connect with the author of this story, or to comment, email steve.irvine@1819news.com.
Don't miss out! Subscribe to our newsletter and get our top stories every weekday morning.