Oak Mountain High defensive end Emmanuel Waller officially ended his recruitment with a recommitment to UAB on Sunday after taking an official visit to campus.
"I didn't have a negative feeling about anything," said Waller, who becomes the first public commitment for newly-hired head coach Trent Dilfer. "There were a bunch of people that I'd never met before, but they all treated me and my parents like family. We all felt a real family vibe."
In August, the 6-foot-4, 240-pound committed to Bryant Vincent and the outgoing staff. He was initially committed to BYU before switching to the Blazers. This weekend was his first chance to meet with Dilfer.
"Just getting to talk to Coach Dilfer one on one, you can tell he's got a lot of passion for the game," Waller said. "He sees the potential in Birmingham. He kind of opened my eyes up, too. I feel like with Coach Dilfer and people he's going to bring in – I feel like the sky is the limit."
After an AMAZING OV, I'm excited to announce my recruitment is officially SHUTDOWN! Let's rock out @UAB_FB @DilfersDimes #WinAsOne pic.twitter.com/R3DXfCHuCf

— emmanuel "laylow" waller (@laylowwaller) December 11, 2022
UAB commitment Christopher Bracy was also on the visit this weekend. The 6-foot-2, 180-pound safety also committed to Vincent in the summer. It appears he is still solidly committed.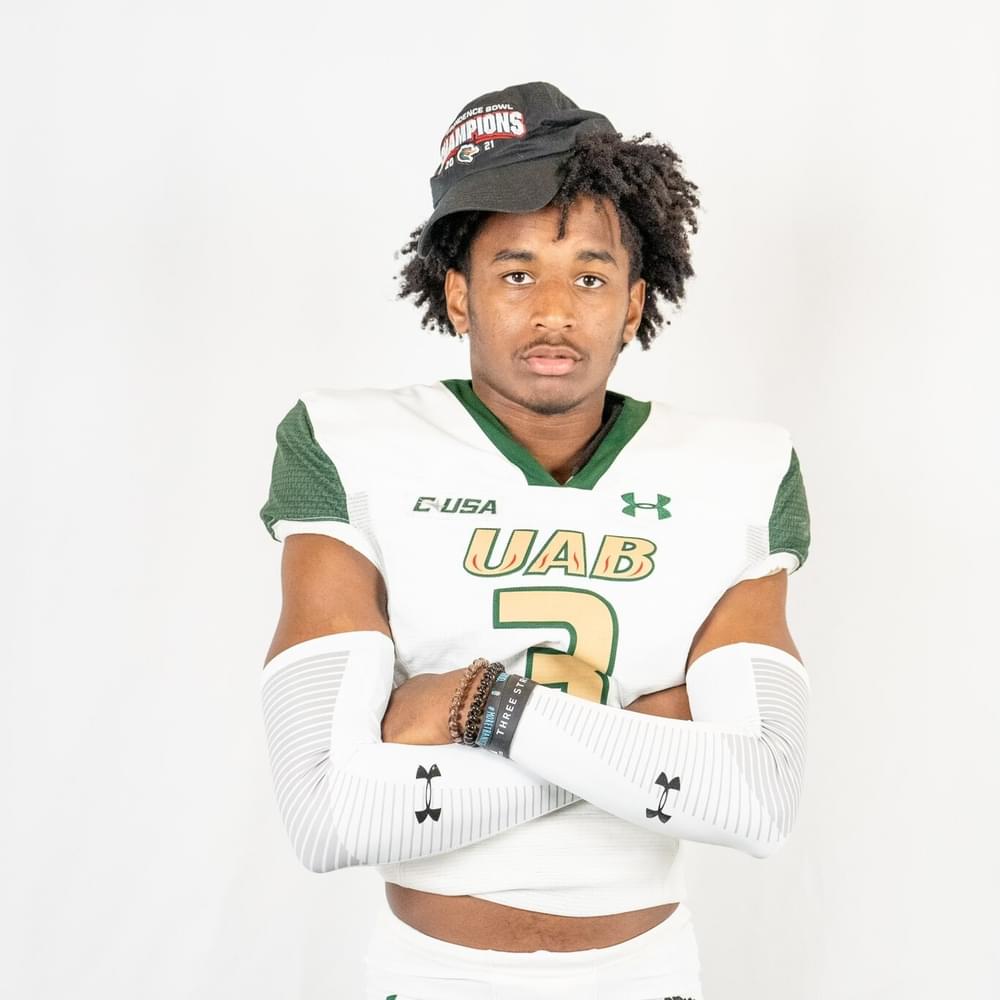 Waller and Bracy are each playing in the AHSAA North-South All-Star Football Game, which takes place on Friday night in Mobile. The players are scheduled to report for practice on Tuesday. Waller said it would give him and Bracy an opportunity to sell the UAB programs to other top players from around the state.
Waller, who has been actively recruiting on social media when recruits mention UAB, said he had a couple of targets in mind for this week. He wasn't specific on those targets, but Hewitt-Trussville defensive lineman Connor Knight is a recent de-commit from the University of South Florida and is thought to be seriously considering UAB.
"First off, you want to recruit the best players. You want to play next to the best players. You want to be successful," Waller said. "Coaches have a big impact on the players, obviously, but I feel like [players] can make a big impact as well."
SENIOR YEAR FILM
55/99

DT/NT

https://t.co/ZaPlXghit6 pic.twitter.com/jMsUR998vv

— Big E.Smalls (@EamonSmalls) November 27, 2022
UAB brought in just a few recruits this past weekend. In addition to Waller and Bracy, visitors included defensive linemen Eamon Smalls of Beaufort, South Carolina, and Andrew Rumph of Palmetto, Florida and wide receiver Brandon Hawkins of Navarro College in Texas.
Had an Amazing OV at UAB!! 💚🤍 @CoachHenDo88 @UAB_FB pic.twitter.com/NeSxCgrUFR

— Brandon Hawkins Jr (@BJHawkins11) December 12, 2022
UAB is expecting to bring in a larger group of players next weekend. It will be the final recruiting weekend before the Early Signing Period begins on December 21.
To connect with the author of this story, or to comment, email steve.irvine@1819news.com.
Don't miss out! Subscribe to our newsletter and get our top stories every weekday morning.