BIRMINGHAM – Tony Toney's increased minutes recently came because of the energy the UAB sophomore supplies for the Blazers. On Thursday night, Toney provided his usual energy. He also threw in a pair of 3-pointers during the Blazers 65-59 Conference USA victory over Louisiana Tech at Bartow Arena.
While the win didn't erase all of the troubles UAB has faced over the past three weeks, it did give the Blazers (14-5 overall, 5-5 C-USA) a boost.
"I hope everybody can exhale a little bit," said UAB head coach Andy Kennedy. "To me, we looked tight, we looked tentative. I thought we were assertive in our play but we're still kind of hoping something works out, as opposed to wanting to assert your will and make a play. Tonight, despite us not playing perfect, it was a tight game back and forth, I thought our grit, our perseverance was the difference."
Toney provided plenty of grit and perseverance, particularly in a second half that was controlled by the Blazers. Toney finished with 11 points, a block, a steal and an assist. He also had a key 3-pointer in the second half with UAB trying to maintain control. On the season, Toney has made three 3-pointers with all three coming against Louisiana Tech (11-10 overall, 4-6 C-USA).
"Boy, he likes La Tech, all his 3s have come against them, big ones too," Kennedy said. "He really helped us. I thought his energy, I thought he really helped us on both sides of the ball. He's a competitor, man. I'm glad to see him rewarded with that."
Toney said it was just a matter of making the play when it was available.
"I don't know, the ball came to me, I shot it and it went in," Toney said. "The only thing you can do is trust in you work and it will come."
His performance was just part of an impressive effort, particularly on the defensive end, for a team desperate for a win. The Bulldogs hit 33% from the field and were good on just seven of 28 3-pointers. They also turned the ball over 14 times, which turned into 17 points for the Blazers.
"(Defense) just brings that spark to what we're doing," Toney said. "Everything works out. Offense is going to come, we got to start on defense."
UAB trailed, 30-25, at halftime but turned things around with a 11-2 run early in the second half. Ledarrius Brewer began the run with three free throws, Eric Gaines hd six points during the stretch and KJ Buffen provided the other basket. When they were through, UAB had a 43-40 lead with 10:49 remaining. The Blazers, who played for the fourth consecutive game without leading scorer Jordan 'Jelly' Walker, never trailed again.
Gaines was key component to the victory, contributing 19 points, six assists, three steals and two rebounds. He also drew eight fouls on Louisiana Tech players.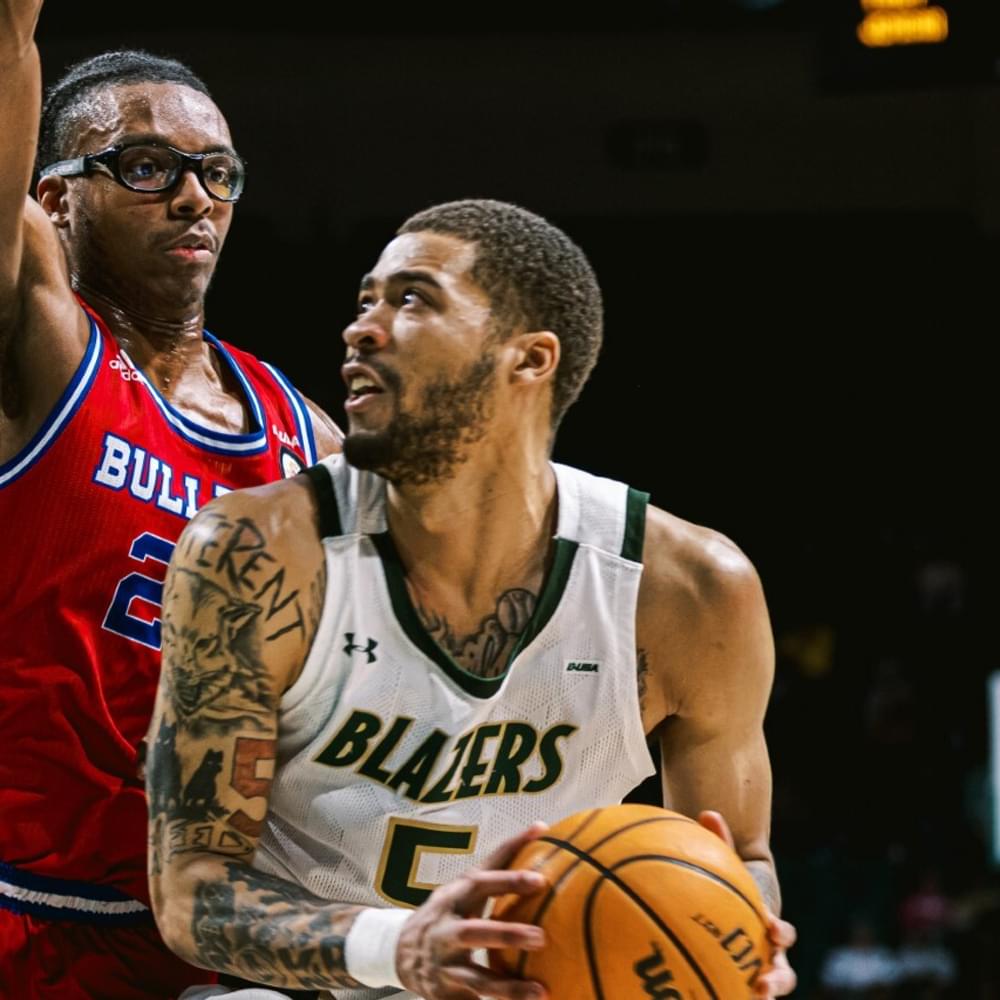 Buffen, who has struggled recently, returned to form with 11 points, 13 rebounds, two blocked shots, an assist and a steal in nearly 36 minutes. Trey Jemison had 12 points, six rebounds, three blocked shots and two assists. Overall, UAB outscored Louisiana Tech, 36-22, in the paint.
"I don't think they're going to ship that right to the Alabama Sports Hall of Fame for a display," Kennedy said. "But, we'll take it, we need a win. Guys played hard. Defensively, it was as good as we've been. Our 1-3-1 (zone) was very helpful to us. We help them under 60 points (and) we made enough shots."
Don't miss out! Subscribe to our newsletter and get our top stories every weekday morning.