"It's just out of this world."
By Erica Thomas, Managing Editor
In 1944, George Mills was a young man deployed to a foreign country, fighting in World War II. He was captured in one of the most important battles of the war, the Battle of the Bulge, and was taken prisoner.
Before being captured, Mills was holed up in a house on the German-Luxembourg border. Moments before becoming a POW, the young Mills stood still in that foreign land, feeling the rumble of bazooka blasts as his entire company was rendered defenseless and vulnerable.
At that moment, Mills could have never imagined the rumble he would be feeling three-quarters of a century later.
Fast-forward through the black and white film roll in your imagination, and see a different kind of experience for Mills. On Thursday, Oct. 14, retired Sgt. George Mills took the ride of a lifetime around the Talladega Superspeedway.
"It's just out of this world,'' Mills said.
The Honoring Veteran Legacies organization helped turn a dream into a reality for the self-proclaimed "daredevil."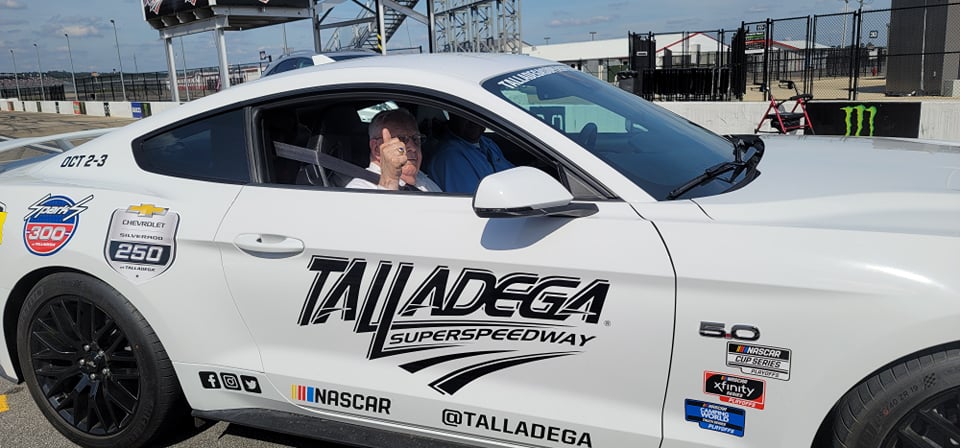 Before taking his dream ride, Mills explained that he served in the U.S. Army's 19th Infantry, 28th Division, and was assigned to Company E. The U.S. Army said Mills was a member of one of the best-trained divisions that ever fought in WWII. Mills was captured in December of 1944, from a house in Fuhrn, Luxembourg, during the Battle of the Bulge. For nearly five months, Mills was kept as a prisoner of war. Food was scarce, and Mills was injured, but the Decatur native and former piano salesman stayed strong.
"We walked for five months, and they never gave us any food," Mills remembered. "The only food you would have would be at night. They would put you in a little barn and they had their stock of rutabagas and sugar beets and that's what we would eat if you could find it."
The Army reported that during the long walk across Europe, more than 1,200 of the 1,500 soldiers with Mills lost their lives.
Mills said one time his group found a cow to milk on a farm. Laughing, Mills said the next day the farmer that owned the cow came out to milk her and she had no milk left.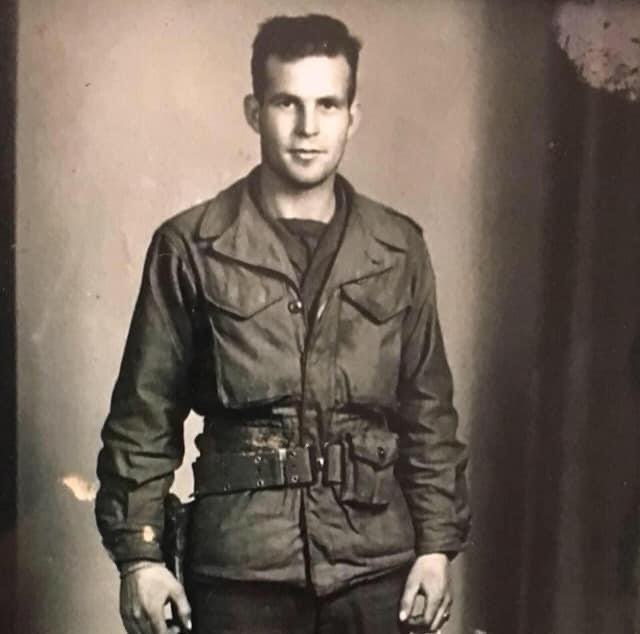 Finally, relief came on April 13, 1945 when he was rescued by Allied troops, and Mills was freed from the enemy. He hurried home and didn't go back to Europe until 2019, when he had the opportunity to visit the site of the home where he was taken prisoner all those years ago.
With all of that behind him, Mills now has a new appreciation for life. But the need for speed is something that's always been with him. He said he has had Chevrolet Corvettes since 1957, and he even has a Corvette Z06 now.
"I've always liked fast cars," Mills said. "It's an interest to me. I've been out here at races."
The pace car Mills got to ride in was the Chevrolet Corvettes' arch-nemesis, the Ford Mustang. At 120 mph, Mills said it would be hard to beat the experience in any other car.
It took him a moment to get his bearings back after the ride, but just as he predicted, his "old ticker" held on strong and got him through several laps at one of NASCAR's most iconic tracks.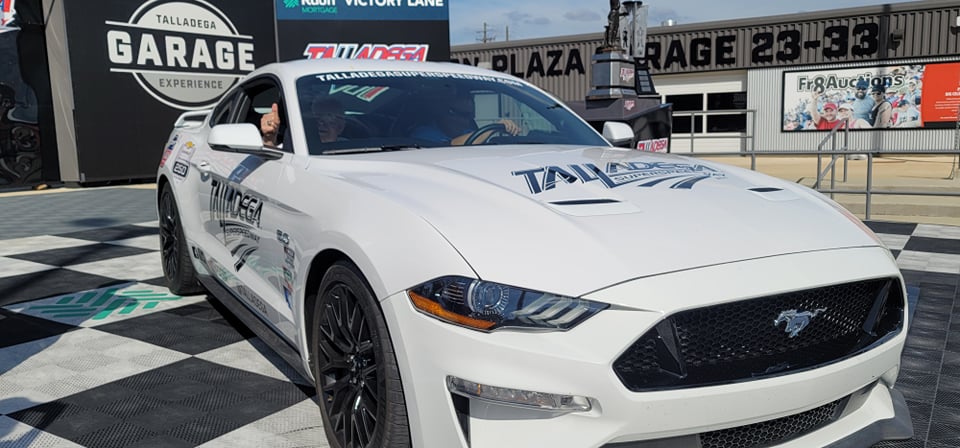 Mills was awarded the Purple Heart, a Bronze Star, and was awarded the highest French order of merit, The Legion of Honour, during his time in the military. He has since been recognized by local groups and state leaders.
Mills said one thing people don't know about him is that he has always lived life on the edge. In fact, when he was 20 years old, before he joined the military, the Tennessee River froze over. He said even then, he aiming to gain experiences in life.
"I drove a Model-T Ford out on that strip (of river)," said Mills.
At 100 years old, Mills, a longtime NASCAR fan, said he is thankful for the opportunity to experience the ride of a lifetime, at 120 mph.
"It's a great experience," said Mills. "I never thought I'd have the opportunity to sit in a car like that and drive around the track."
For the record, Mills said his favorite NASCAR driver of all time is Richard Petty.
The Honoring Veteran Legacies organization strives to "honor our senior veterans in their communities and beyond and to preserve and guard their legacies for future generations. Click here for more information and to find out how to get involved.
Sgt. Mills performs 'Salute to the Flag'