For God so loved the world, that he gave his only begotten Son. That whosoever believeth in Him should not perish but have everlasting life. – John 3:16
Lisa Keling was driving after a long day and suddenly saw something that gave her peace. John 3:16 on the back of a tractor-trailer.
"It was inspirational to me," Keling said. "I was over there, riding around in Auburn and in all the hustle and bustle and I looked up and saw John 3:16. Then I realized it was Wellborn Cabinet. I just thought that was so neat."
The message from above came at a great time for Keling, and she said there is no way to know how many people have been touched by the Bible verse. There really is no way to tell because John 3:16 is on the back of every Wellborn Cabinet truck.
The business that manufactures and ships cabinets all across the nation is rooted in the Deep South with Alabama values that are being spread across the country with every mile driven.
The story behind the message is simple. Owner Paul Wellborn got the idea from the late State Rep. Richard Laird (I-Roanoke).
"He said, 'You know, Paul? You should put a Bible verse on the back of every truck," Wellborn told 1819 News.
Wellborn remembered seeing a large rock on the side of the road in Randolph County with John 3:16 painted on it. So, that's what he went with.
"The one thing that gets me is that it says, 'whosoever," Wellborn said.
Planting the Seed
The faithfulness of the Wellborn Cabinet patriarch also comes with hard work that was learned at a very young age. Wellborn's father, Morgan, worked as a builder for many years. But right beside him were his two boys, Paul and Doug. Wellborn said they learned how to do just about anything.
"I'm talking about from the time you could just about walk he had you on a job site handing him tools," Wellborn said. "So, at 12 years old, I could drive nails as good as any carpenter. That's how I was raised. When it came time to build my house, I built it myself. It took about a year to do it. It was a shovel and a pick and it wasn't machines involved. It was hammer and nails."
In 1957, the boys started making their own cabinets out of a small building in Wellborn's front yard in Florida.
"My father was kind of slow and we had several little small homes we built, so we build our own cabinets," he said. "We were not building our own cabinets until that point. We built our own cabinets out of two sheets of knotty pine plywood. From that point on, we built our own cabinets."
The family moved back to Alabama, and it wasn't long before the business took off. Morgan Wellborn built a service station in 1961, but his sons knew he purchased the building so they could have a place to work.
"My father didn't want to sell gas but he wanted to meet people," Wellborn remembered. "We would do any kind of woodwork out of that service station. If someone would come by and wanted a threshold for a door, I mean, we would make it. Me and my brother started working a lot at night."
Watching it Grow
So, in 1963, they built their first cabinet shop beside the service station in Ashland. In 1966, they added a sawmill. Things really started to pick up for Wellborn Cabinet. They were manufacturing large orders for low-rent housing complexes, apartments and military bases. Their work spanned from Texas to New York.
The growth didn't stop there. Wellborn Cabinet now sells coast to coast and recently announced it is expanding to Oxford.
Growing a Garden
Wellborn Cabinet is truly a family-owned organization.
Paul and Betty had five children, all having careers at Wellborn Cabinet. Some of their grandchildren are even in on the business.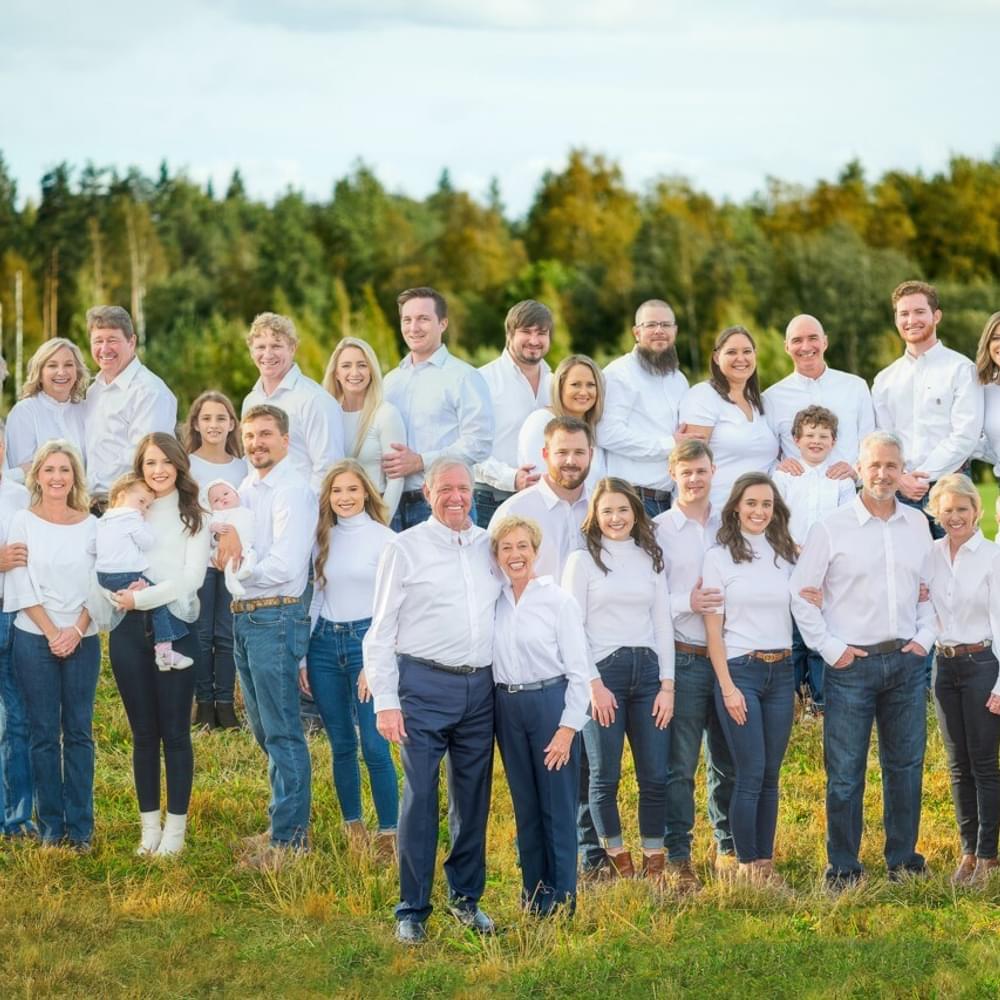 Even those not related to Wellborn told 1819 News they were treated very well.
"Just speaking for myself," said Penny Berryhill, who works in housekeeping. "I have always been treated with respect. I have always seen the family is friendly and always telling us hello and asking how we are doing."
Berryhill said she often gets a glimpse of the family man and businessman who inspires so many.
"Mr. Paul loves his family and he has done a lot for the surrounding counties with employment," she said. "I am grateful for my job and I enjoy it. I have met most of his family and I can honestly say I am proud to call them my friends."
Wellborn said he learned how to do business from both of his parents, and that is what has made him successful.
"As a young child, although I did things wrong, my mother always taught me to treat people how I wanted to be treated," he said. "My father taught me how to build things, how to make things, how to save materials, how to do things fast, and that carried a lot. He could motivate people. He could motivate you in one of two ways. You either done what he wanted and do it fast and right, or you won't be working for him anymore, and that's the way it was with me.
"The key to business is picking good people as best you can that will treat people right. I can't say that throughout this company because you have your ups and downs and you have different departments, but you strive to do what's best with your people in your company, with your suppliers and with your customers. I think if you do that and try to do what's right, you will certainly be blessed with a lot of good people. And I thank God for it because it's the people that makes this business go and remain successful."
Wellborn said he has one employee that has been with Wellborn Cabinet for 47 years, and it's not unusual for the company to have people stay for 30 or 40 years.
"The people here amaze me every day," said Wellborn. "In their dedication. A lot of the people from Randolph County and the Clay County people stay here until the job is done. We make mistakes and with help being difficult now and training is more difficult, but the dedication is there."
The company also offers employees on-site daycare, a medical clinic, an on-site chapel, a shooting range, a 35-acre fishing lake and a fitness center.
At any given moment, you can be sure a Wellborn Cabinet truck is traveling across the country to deliver high-quality, made-in-Alabama products. Wellborn hopes that not only the quality and wide variety of Wellborn Cabinets are noticed, but he also hopes many notice that little Bible verse that means so much.
To connect with the author of this story or to comment, email erica.thomas@1819news.com.
Don't miss out! Subscribe to our newsletter and get our top stories every weekday morning.