In Alabama, voters have the option to vote with a straight-party ticket. At the top of the ballot, there is an option for Alabama Democratic Party, Alabama Republican Party and Alabama Libertarian Party.
When a voter fills in one of those circles, all candidates from the chosen party get a vote.
However, questions loomed Tuesday in Jefferson County after the Jefferson County Citizens Coalition provided a sample ballot to voters. The flyer suggested straight-party voting for the Democratic Party but also had Jared Hudson chosen. Hudson, who is running for Sheriff, is a Republican candidate.
At the Center Point Community Center precinct, the volunteers passing out the sample ballots said they got questions about the issue and didn't have answers.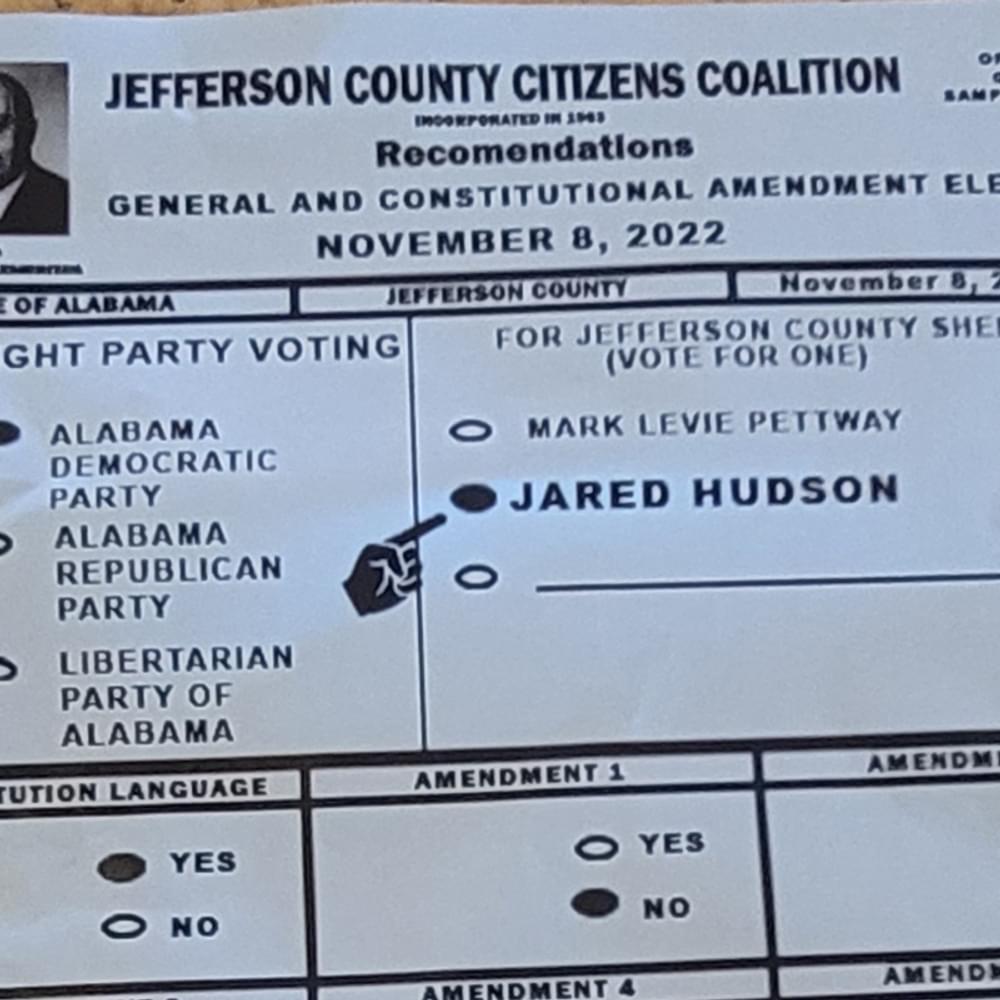 Secretary of State John Merrill said an individual vote on the ballot would override the straight-party option. While votes will go towards all candidates in the chosen party, if a voter chooses a straight-party option and another candidate outside of the chosen party, the machine is designed to count that individual vote in that particular race.
Hudson's campaign said Tuesday the sample ballot was confusing, but they had clarification on the process from election officials.
To connect with the author of this story, or to comment, email erica.thomas@1819news.com.
Don't miss out! Subscribe to our newsletter and get our top stories every weekday morning.