The World Games 2022 medals are on tour across the state of Alabama.

As the time draws nearer for the World Games in Birmingham, Hibbett City Gear will be hosting the bronze, silver and gold medals in selected stores.

For six consecutive Thursday afternoons starting March 24, the medals are making stops in selected Hibbett stores in Mobile, Montgomery, Tuscaloosa, Huntsville, Hoover and Birmingham. Visitors will be able to take photos wearing the medals, learn more about The World Games 2022 and visit with the official mascots of the Games, Vulcan and Vesta, presented by O'Neal Steel.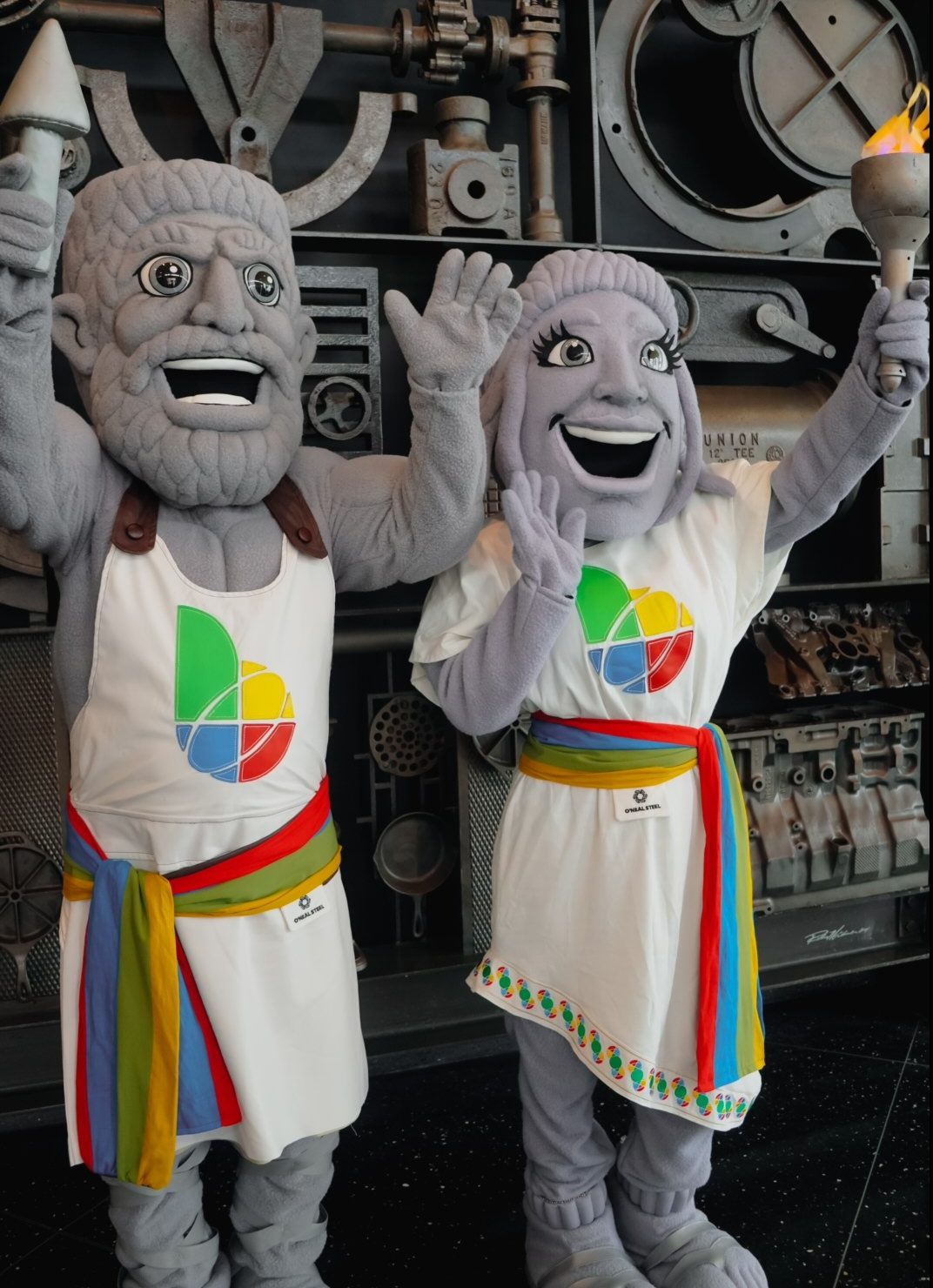 Vulcan is the Roman god of fire, a wink to Birmingham's history in iron and steelwork. Vesta is the virgin Roman goddess of hearth, home and family.

"We are excited to offer this fun opportunity that gives Alabamians a chance to be part of The World Games 2022 and experience the gold, silver, and bronze medals for themselves," said Mike Longo, CEO of Hibbett City Gear. "These special events will be a great time for everyone, from children to adults."

The Games will run from July 7–17, 2022, and are expected to draw around 500,000 spectators during the opening ceremonies. Over 3,600 athletes from more than 100 countries will compete in the Games. The event will bring worldwide fans to the Birmingham community, hosting events in over 25 venues around the greater metropolitan area. According to estimates, the games will create over $256 million in economic impact.

The World Games 2022 is a global sports competition that was inaugurated in 1981 in Santa Clara, Calif. and established by the International World Games Association, an organization recognized and supported by the International Olympic Committee. The Games hosts athletes from all over the world to compete for gold in 34 sports. Some sports are familiar Olympic-style events, such as gymnastics, archery, softball, sport climbing, handball and karate. The games will also feature a number of non-Olympic sports like bowling, kickboxing, Muay Thai, lacrosse, squash, powerlifting, tug-of-war and others.
To connect with the author of this story, or to comment, email [email protected]