By Erica Thomas, Managing Editor
It was 80 years ago when Japanese forces killed more than 2,403 Americans at Pearl Harbor, a naval base near Honolulu, Hawaii. A Sylacauga, Ala. man named EW Bush would join the Army Air Corps just two years later. Before his 18th birthday, Bush said he and a friend volunteered their services, knowing they would be drafted soon.
"I didn't classify it as being brave," said Bush. "It was something that I had to do."
EW Bush, 96, is now living in Trussville, Ala., and he remembers his time in the military well.
When he was 16, Bush said he saw the headlines about the surprise attack of Pearl Harbor in the local newspaper.
"I know what the newspapers and everything said," said Bush. "I remember about Pearl Harbor how they were out there and what happened, but I can't remember a whole lot about it. I know it was scary."
The nearly two-hour-long attack happened on Sunday, Dec. 7, 1941. An estimated 353 Imperial Japanese aircraft were launched from six aircraft carriers. Japanese torpedoes and bombs destroyed 188 U.S. aircraft, along with 16 U.S. ships that were either damaged or sunk.
President Franklin D. Roosevelt later requested for Congress to declare war on Japan, in his "A date which will live in infamy" speech. You can read the full transcript of the speech below.

Two days after the attack, Germany and Italy declared war on the U.S., catapulting the United States into World War II. Two years later, Bush joined the Army as an aircraft gunner.
"Truthfully speaking, we didn't know what we were going into enough to get scared over," said Bush. "It was just a job you got done."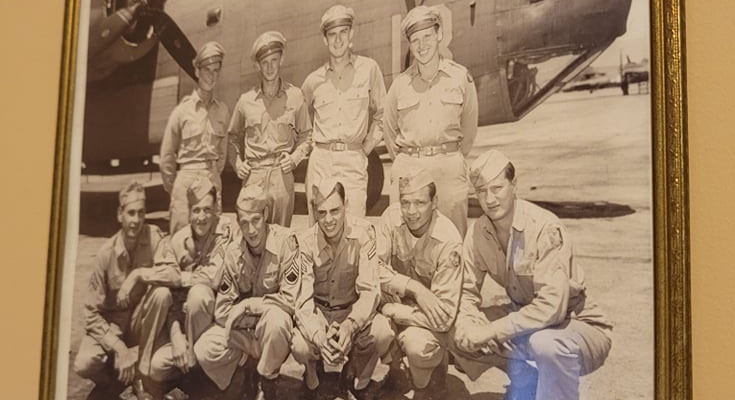 The position that Bush held was the most active position in WWII. A gunner operated a machine gun that was mounted on the aircraft.
"You can't hold them suckers up," said Bush. "You can move them and slide them but you can't hold them machine guns up."
WWII was Bush's first war but not his last. After the Army Air Corps became the United States Air Force, Bush served during Korea and Vietnam. Fortunately, he said he was never deployed to Vietnam because he turned in his retirement papers just one day before his orders were to be delivered.
Bush held one of the highest military security clearances and reached the rank of Chief Master Sergeant, the highest enlisted level of leadership in the Air Force.
Since his retirement, Bush has taken several trips, some for pleasure and some patriotic. One of his trips was to Hawaii, where he visited the Pearl Harbor Museum. There, he stood above the wreckage of the USS Arizona, which sank during the attack eight decades ago.
"They've got one ship there that is still there with the people still in it," said Bush. "We actually walked out on the platform knowing that the people in it were never dug out of it."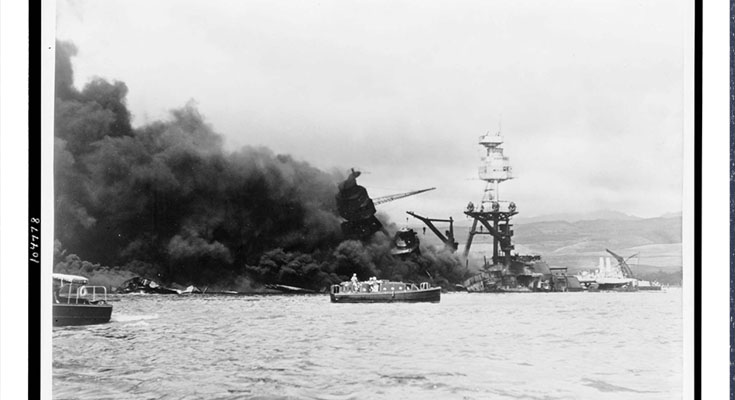 Bush said the experience was an emotional one. He said he would never forget the trip to Hawaii. He is now a member of American Legion SSG Michael W Hosey Post 205, Clay-Trussville.
He hopes pride for the United States and its military services continues and that younger generations continue to fight for freedom.
"The military is good for them," said Bush. "It teaches you that you either get it or get your rear end tore up — one of the two. Any young teenager, for the services, it's a good thing. It teaches you discipline; it teaches you that you take orders. Then it also teaches you when you have authority that you want to treat people the way you would want them to treat you."
Bush has a neighborhood full of friends that he says have treated him like family. They pitch in to help him because they call him an American hero. But Bush doesn't see it that way. Bush said he isn't interested in leaving a legacy of anything other than being an American citizen.

"I just want them to hear the facts," said Bush in tears. "I am a human being. It takes all of us to make a world. Let me tell you, honey. I ain't no better than anybody else. We've got people here that have done more than I ever have. I just do my best to be a good citizen and I do love to have good friends."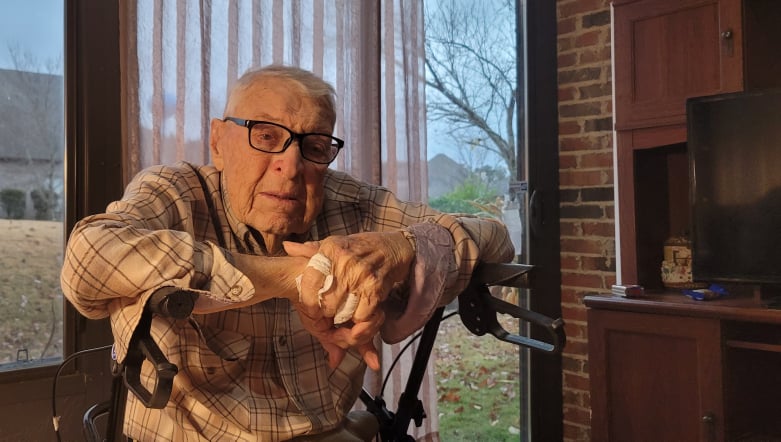 'A Date Which Will Live in Infamy' speech by FDR
Yesterday, December 7th, 1941 -- a date which will live in infamy -- the United States of America was suddenly and deliberately attacked by naval and air forces of the Empire of Japan.
The United States was at peace with that nation and, at the solicitation of Japan, was still in conversation with its government and its emperor looking toward the maintenance of peace in the Pacific.
Indeed, one hour after Japanese air squadrons had commenced bombing in the American island of Oahu, the Japanese ambassador to the United States and his colleague delivered to our Secretary of State a formal reply to a recent American message. And while this reply stated that it seemed useless to continue the existing diplomatic negotiations, it contained no threat or hint of war or of armed attack.
It will be recorded that the distance of Hawaii from Japan makes it obvious that the attack was deliberately planned many days or even weeks ago. During the intervening time, the Japanese government has deliberately sought to deceive the United States by false statements and expressions of hope for continued peace.
The attack yesterday on the Hawaiian islands has caused severe damage to American naval and military forces. I regret to tell you that very many American lives have been lost. In addition, American ships have been reported torpedoed on the high seas between San Francisco and Honolulu.
Yesterday, the Japanese government also launched an attack against Malaya.
Last night, Japanese forces attacked Hong Kong.
Last night, Japanese forces attacked Guam.
Last night, Japanese forces attacked the Philippine Islands.
Last night, the Japanese attacked Wake Island.
And this morning, the Japanese attacked Midway Island.
Japan has, therefore, undertaken a surprise offensive extending throughout the Pacific area. The facts of yesterday and today speak for themselves. The people of the United States have already formed their opinions and well understand the implications to the very life and safety of our nation.
As Commander in Chief of the Army and Navy, I have directed that all measures be taken for our defense. But always will our whole nation remember the character of the onslaught against us.
No matter how long it may take us to overcome this premeditated invasion, the American people in their righteous might will win through to absolute victory.
I believe that I interpret the will of the Congress and of the people when I assert that we will not only defend ourselves to the uttermost, but will make it very certain that this form of treachery shall never again endanger us.
Hostilities exist. There is no blinking at the fact that our people, our territory, and our interests are in grave danger.
With confidence in our armed forces, with the unbounding determination of our people, we will gain the inevitable triumph -- so help us God.
I ask that the Congress declare that since the unprovoked and dastardly attack by Japan on Sunday, December 7th, 1941, a state of war has existed between the United States and the Japanese empire.
To connect with the author of this story, or to comment, email erica.thomas@1819News.com.