The Baldwin County Emergency Management Agency (EMA) completed a weeklong pre-landfall hurricane exercise Friday.
The exercise aims to go through the motions of an emergency situation to ensure everyone is on the same page and up-to-date on the process. Baldwin County EMA wanted to validate planning, coordination, situational assessment, use Everbridge as both public and partner communication tools and refine the messaging campaign that includes information and warnings that go to the public and to partner agencies.
Baldwin County EMA director Zach Hood said the exercise was so realistic that he didn't even know how strong the hurricane would become or the storm's outcome. Out of around 15 people on the operations floor the day before the mock hurricane, only two who developed the model knew everything that would happen.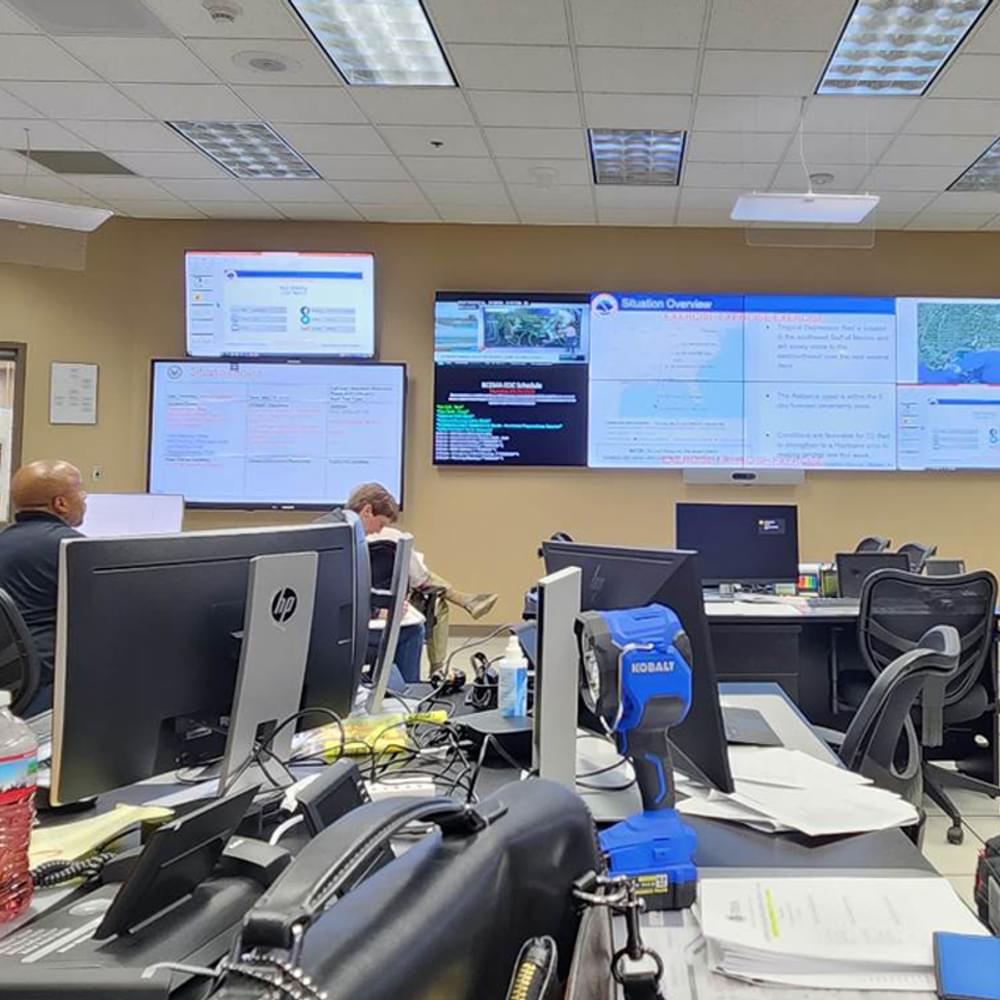 Jessica Chase, with the NWS in Mobile, also participated in the training offering briefings throughout the week. The name of the mock hurricane was Hurricane Red. On Thursday, Chase said during the briefing that the storm was rapidly intensifying. She confirmed meteorologists believed landfall would happen overnight between Mobile and Baldwin Counties.
Hood said at a later date, there would be a post-hurricane training where they will focus on the recovery process.
"We separate our exercises into two areas at two different times because it's unpractical to do that all in one week," he said. "This week is pre-landfall only. But later this year we will focus on recovery. Recovery is the longest process in the disaster life cycle. For instance, Hurricane Sally, we are still trying to recuperate money for debris operations from FEMA. You don't really full recovery until you get all of that back."
Hood said with hurricane season upon us, the EMA is aware of the need to contact local agencies ahead of time.
"If you think about it, a disaster begins and ends locally," he explained. "We have local nonprofits regardless of whether you have a state of emergency or FEMA assistance, those locals are going to be there."
All four Baldwin County Commissioners joined in on the training for a weather operations briefing. The commission held a mock emergency special meeting.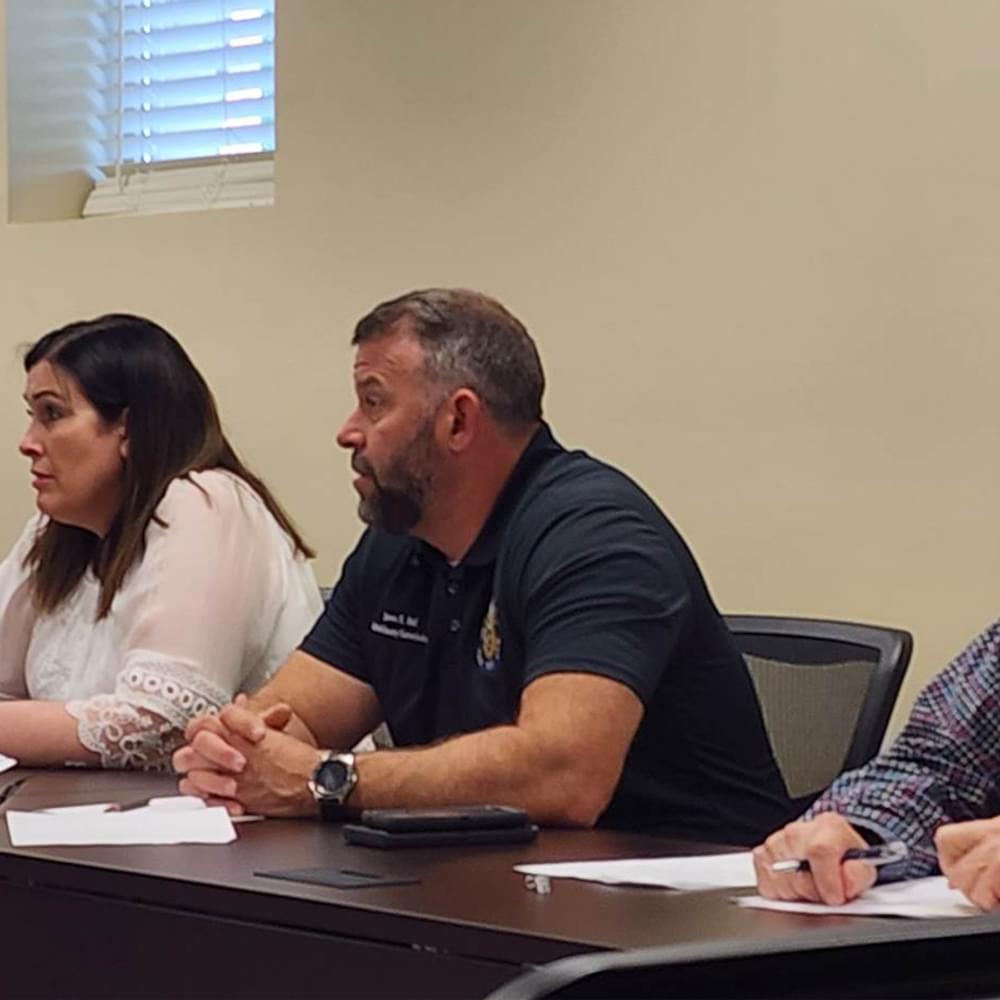 Hood offered a briefing on the latest conditions and data from Hurricane Red. He explained that, in reality, a similar meeting would be needed three days ahead of suspected landfall.
Commissioners then spoke with Hood about the local state of emergency process, shelters, closing county facilities and trash pickup, putting a curfew in place and canceling Baldwin County Commission meetings if necessary.
Commissioner Billie Jo Underwood said the exercise was informative and needed because the last time the county experienced such a disaster was in 2020 with Hurricane Sally.
"To have this live exercise just sort of brings it on back in focus and we can channel in on some of the things we need to do," Underwood told 1819 News. "And it's also a good benefit to just always keep yourself trained and ready."
Underwood added that it was beneficial to ensure the amount of outreach the local EMA was doing to inform the public, particularly the elderly population. With the growing population in Baldwin County, Underwood stressed the importance of awareness during severe weather.
"If you haven't lived here during a hurricane, you need to pay attention," she said. "You need a plan in place and you need to be ready."
There are ways for residents to be informed of developing severe weather. Get alerted about emergencies and other important community news by signing up for Alert Baldwin.
To connect with the author of this story or to comment, email erica.thomas@1819news.com.
Don't miss out! Subscribe to our newsletter and get our top stories every weekday morning.