By Brandon Moseley
The Young Republican Federation of Alabama (YRFA) held its Winter Gala in Montgomery. The keynote speaker at the event was former Trump-era U.S. Attorney General and former U.S. Sen. Jeff Sessions (R-Alabama).
Sessions said that he and his wife Mary formed the first Republican club at Huntingdon College and that the friends he made in the Young Republicans were key to his election as Alabama Attorney General.
Sessions said that the Republican Party made a lot of progress in Alabama, "And then Watergate happened. It was so disappointing."
Despite his disappointment, Sessions said he still believes in the principles of the Republican party.
"Today we control every statewide office in the state," Sessions said.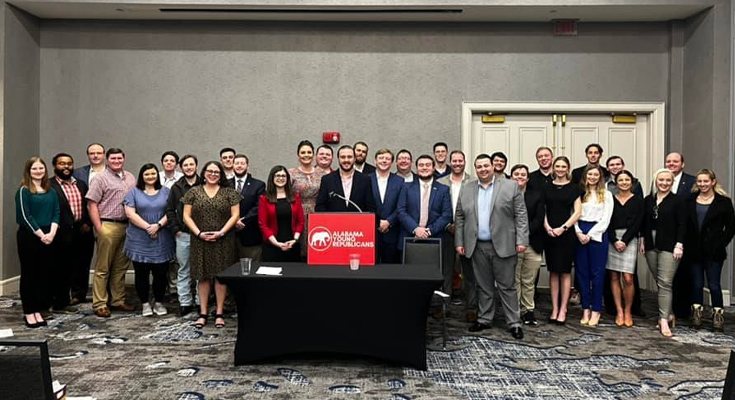 YRFA Chairman Dalton Dismukes thanked Sessions for his service to the state and for his strong advocacy for Young Republicans.
The St. Clair County Young Republicans received an award for being the largest and most active chapter in the state. The group's Chairman, Logan Z. Glass, was awarded the YRFA Man of the Year award.
Dismukes said that he had gotten a phone call from the National Young Republican Chairman about the sudden growth of the Young Republicans in Alabama. Dismukes said he credited St. Clair County for their ability to recruit new members.
"Tonight, I had the honor of accepting the 'YRFA Club of the Year' award on behalf of my home county, and I also had the privilege of receiving the "YR Man of the Year" award!" Glass said. "My thanks to the legendary former U.S. Attorney General and U.S. Senator Jeff Sessions and State Chairman Dalton L. Dismukes for presenting these awards. I am so humbled and proud of the progress that we have made in St. Clair County.  We have raised the bar for Young Republican clubs in Alabama!"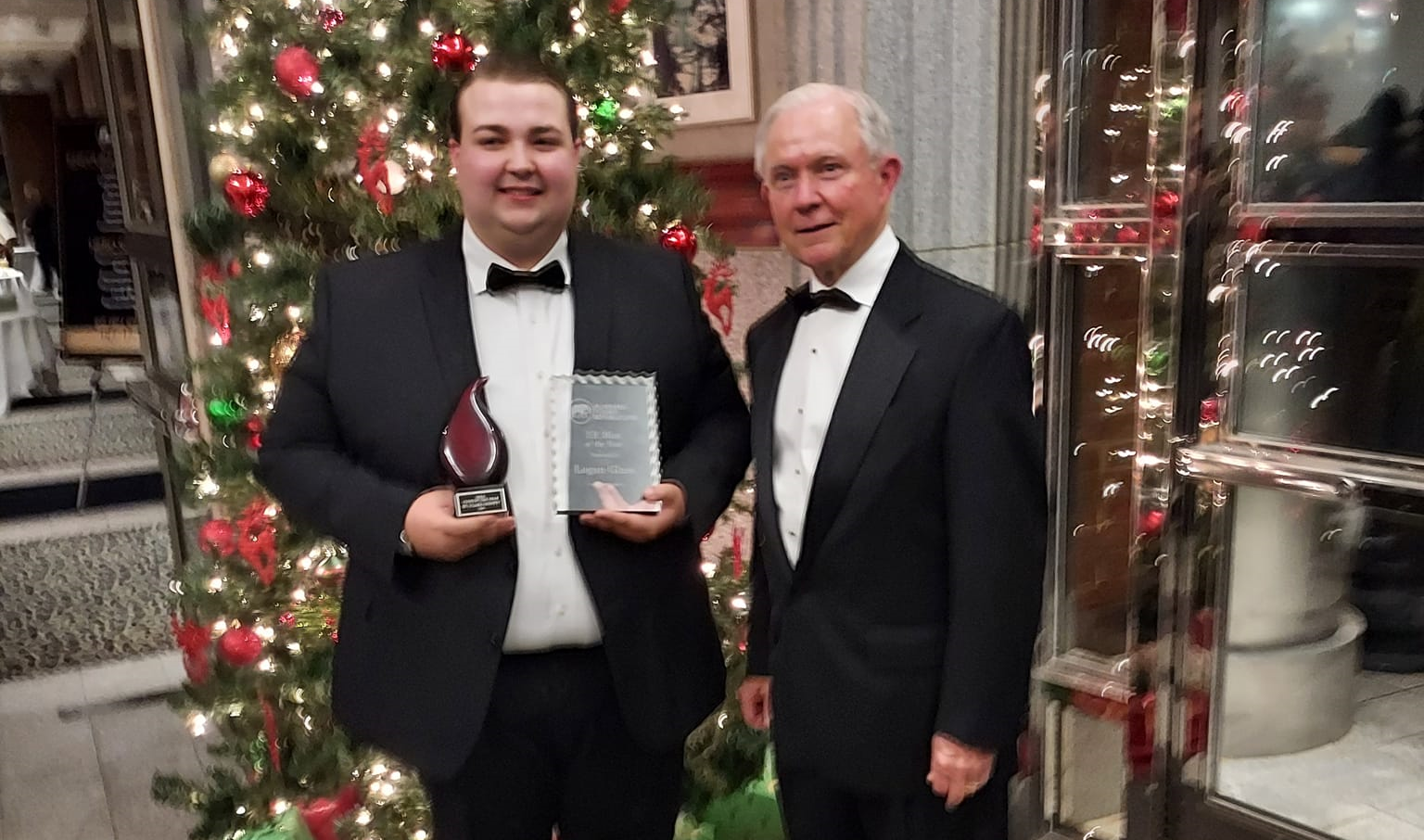 Janey Whitney won YRFA Woman of the Year. Dismukes said that Whitney is responsible for all of the emails and communications that the Young Republicans send out and that the Winter Gala event would not have been possible without her efforts.
"Definitely a night to remember at the YRFA Winter Gala," Whitney said. "It was truly an honor to be voted Alabama Young Republican woman of the year. I've come so far from the sophomore who wanted to get a little more involved in politics to being handed this award from the conservative I've looked up to for most of my life, Senator (Attorney General) Jeff Sessions. Dalton, Blake, and Jessica all put so much work into this Winter Gala, and I am so happy it was such a successful event."