MONTGOMERY — The Alabama Republican Party (ALGOP) met on Saturday for the organization's summer meeting of its executive committee and voted to approve a rule change to ban Republican county and state school board and superintendent candidates from receiving campaign donations from the National Education Association (NEA) and the Alabama Education Association (AEA).
After an initial vote to restrict AEA contributions failed, ALGOP bylaws committee chairman State Auditor Andrew Sorrell proposed the rule change again, passing handily.
The AEA is the state chapter of the NEA, a labor union representing Alabama Teachers.
In May, after the legislative session concluded, the AEA boasted of its role in killing certain school choice legislation, such as the PRICE Act.
The rule change was brought by ALGOP chairman John Wahl, who said he saw AEA and NEA donations to be a "conflict of interest" for Alabama schools.
"This is an item that is very important to me personally," Wahl said. "Because I believe we are facing something in our country that is probably the most important issue to the voters. And not just to the voters, but especially to the parents."
He continued, "We have a problem with representation and who is the driver in our children's education. And that is a nationwide issue. And what I want to do, my goal in mind is, is to free our superintendents, our school board candidates from influence."
The AEA has vehemently opposed the rule.
SEE ALSO: ALGOP's Wahl says AEA 'free to disassociate from the NEA at any time' in response to AEA claim of 'false accusations'
Executive committee member Don Wallace from Hale County swiftly offered an amendment to apply the ban to the state legislature after the rule change was brought to the floor.
Sorrell said they were focusing specifically on schools because the legislature's election was not for another three years, so the executive committee had time to add that stipulation if desired.
"Let's address the time-sensitive concerns because the state school board and other members are on the ballot actually next year," Sorrel said.
Alabama State Department of Education vice president Wayne Reynolds supported the amendment, saying it was unfair to single out school officials when the legislature received millions from the AEA.
Wahl echoed Sorrell's comments by saying the policy wasn't meant to single out school officials and that ALGOP would out-contribute the AEA for Republican candidates.
State Rep. Ron Bolton (R-Northport) motioned to indefinitely postpone the amendment, which Sorrell seconded. The vote to postpone passed 69% to 31%.
"Just because AEA gives a person money doesn't mean they punch their buttons, Bolton said. "The AEA didn't really ask me for anything. They would like me to protect their wages and things, but that's a budgetary matter. But they don't call up and punch my buttons."
Another motion was brought to include all Alabama elected officials, which likewise was voted down.
After a series of proposed motions and amendments, Jefferson County GOP chairman Chris Brown motioned to table the rule change, which passed 53% to 47%.
However, Sorrell motioned at the end of the meeting to bring the rule back up, saying the executive committee needed to "send a message to AEA." This time, the vote passed 68%-32%. For a tabled rule to be brought back up, it has to be proposed by the person who tabled it. For that reason, Sorrell introduced the original rule change as a new rule change altogether.
Sorrell told 1819 News the original vote on the rule change became so convoluted with so many amendments and motions that there was a lot of confusion amongst the executive committee.
After the vote, Chris Brown aggressively confronted Sorrell, exclaming, "I am furious with you right now."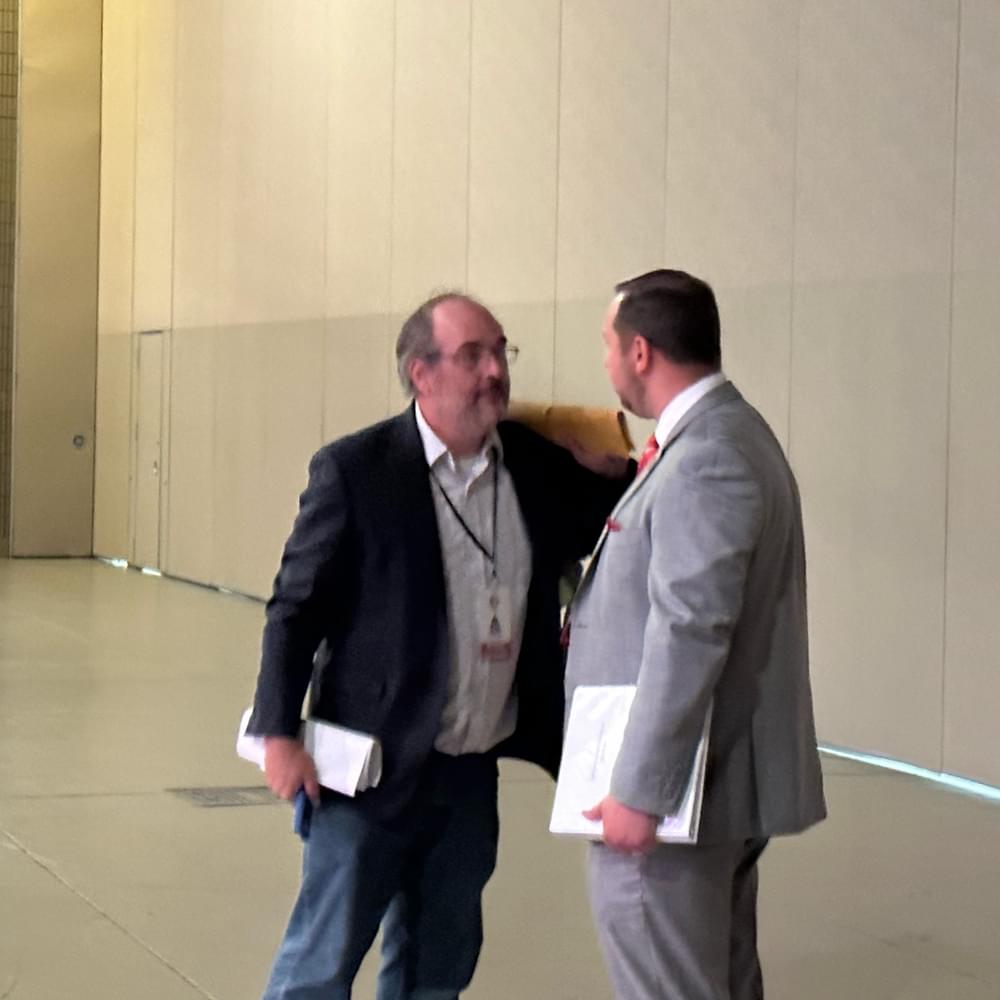 Brown told 1819 News his objections to the rule change had nothing to do with defending the AEA, rather he believed the rule weakened the ALGOP steering committee's discretion in determining the quality of a candidate, since this would be the only rule establishing qualifications for removing a candidate's ballot access.
"In essence, when you put an absolute in there, that creates future problems for other types of disqualifications," Brown said. "And that's where I would have been willing to say that these are things to consider for disqualification, not things that automatically disqualify you. Because, once you pass a rule, then there's no discretion anymore."
Brown also said he didn't know if the second vote on the rule change was legitimate.
"I'm still not clear how it passed a second time," Brown continued. "Especially when people were leaving the meeting, and the votes had changed, and people get tired and the longer you go, they just vote 'yes' because they want to eat lunch."
To connect with the author of this story, or to comment, email craig.monger@1819news.com.
Don't miss out! Subscribe to our newsletter and get our top stories every weekday morning.