As his first official act in office, Alabama's new Secretary of State, Wes Allen, has formally withdrawn from the Electronic Registration Information Center, Inc. (ERIC).
Allen sent a letter to ERIC executive director Shane Hamlin on Monday notifying him of the withdrawal.
"We will immediately and permanently cease to transmit any information regarding any citizen in the State of Alabama to your organization and will no longer participate in any aspect of the ERIC program," the letter read.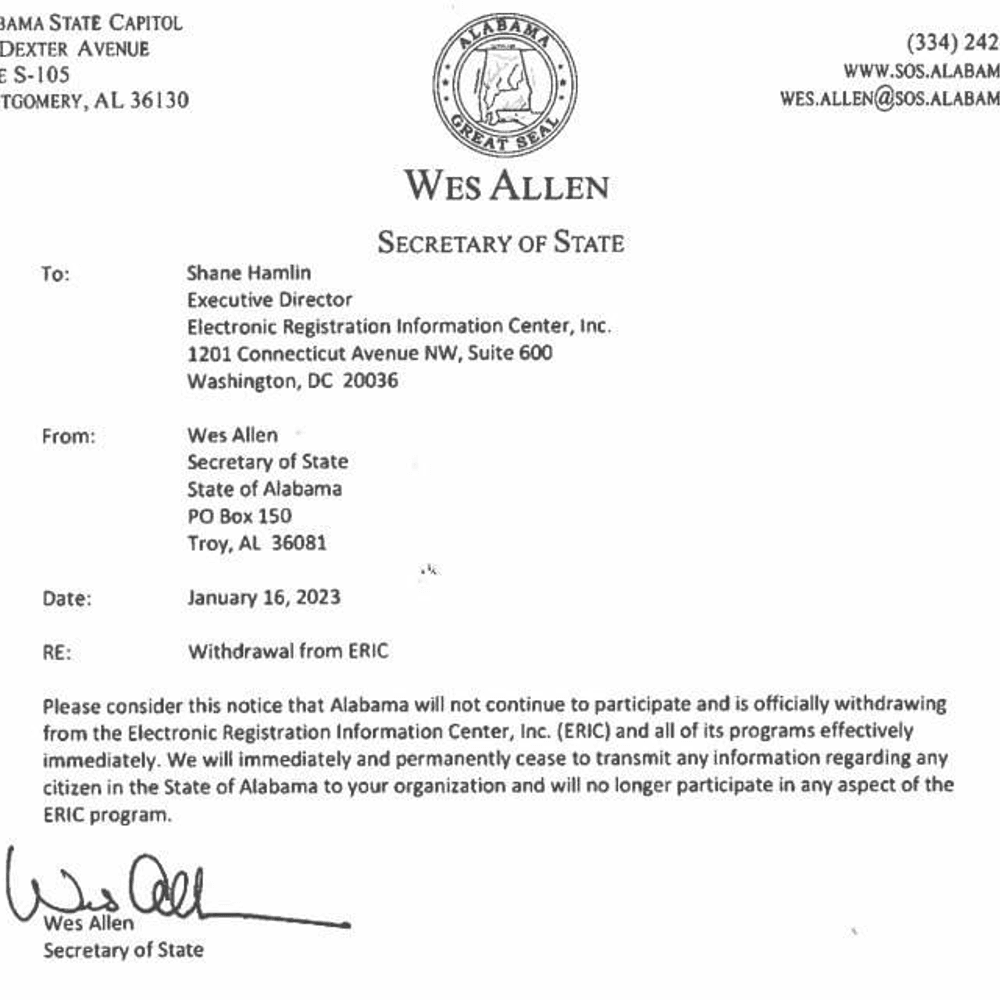 ERIC is a non-profit organization that helps states manage voter rolls and voter registration. It claims to do so by identifying potential registered voters who have passed away, moved out of state or have duplicate registrations. The program is active in 32 other member states, including Florida, Georgia and Washington D.C., according to the ERIC's website.
Allen first notified ERIC of his plans to withdraw from the program last November due to his concerns with the organization's collection of personal data and its possible connection to prominent billionaire Democratic donor George Soros. However, the former Secretary of State John Merrill disputed those claims.
Alabama had reportedly been paying $28,000 a year to be a member of the program.
To connect with the author of this story, or to comment, email daniel.taylor@1819news.com.
Don't miss out! Subscribe to our newsletter and get our top stories every weekday morning.