GULF SHORES — The Supreme Court of Alabama denied a motion by Alabama Department of Transportation (ALDOT) director John Cooper to continue work on a south Alabama bridge while a lower court's decision is being appealed.
The Emergency Motion to Stay & Brief in Support was filed in the Supreme Court by Cooper following Montgomery County Circuit Court Judge Jimmy Pool's order for a preliminary injunction on the new bridge over the Intercoastal Waterway.
Baldwin County Bridge Company (BCBC) filed the lawsuit last year, claiming the new bridge would put its toll bridge out of business.
Pool ruled that Cooper was acting in bad faith when he made plans to build the bridge instead of negotiating a deal with the owners of the existing toll bridge. Cooper denied those claims and said he wanted the new bridge to relieve traffic and help more people get out of Orange Beach and Gulf Shores during hurricane evacuations.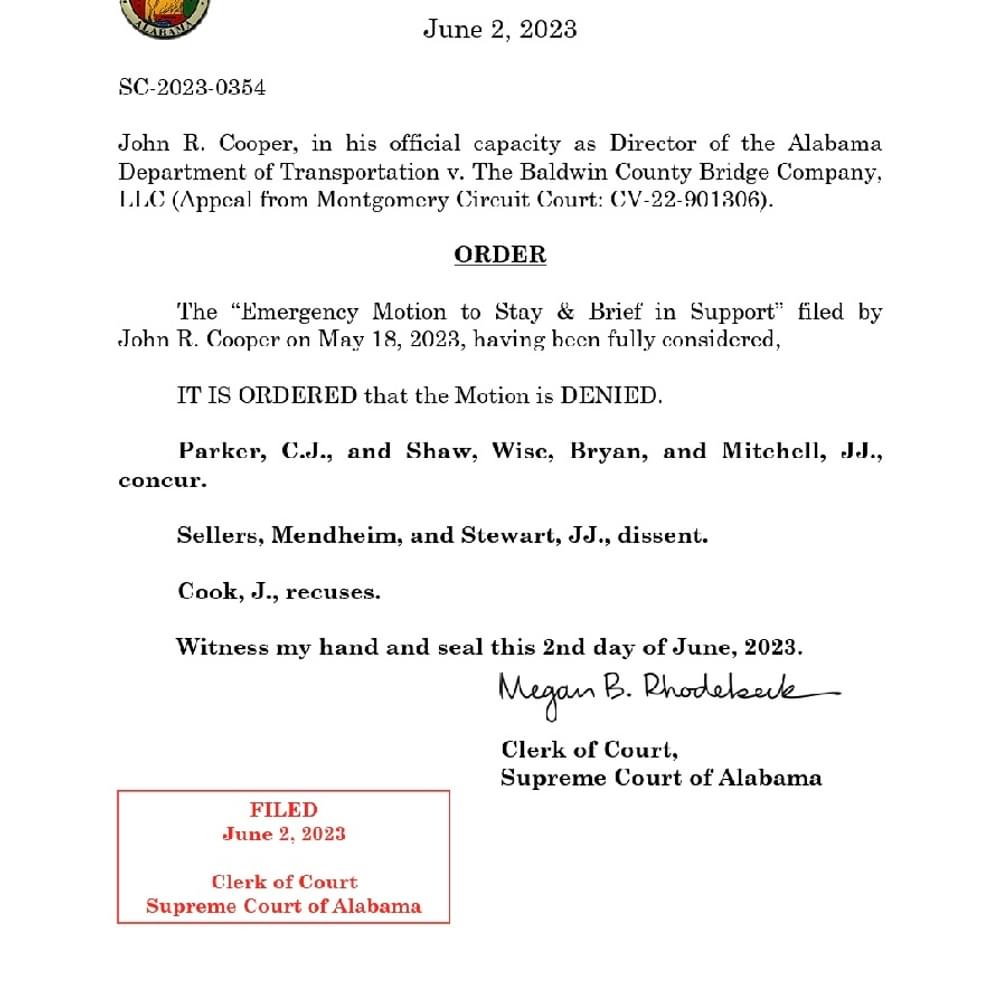 Scott Bridge Company has been allowed by Judge Pool to stay on the premise to maintain the integrity of construction materials and ensure the safety of the site.
To connect with the author of this story or to comment, email erica.thomas@1819news.com.
Don't miss out! Subscribe to our newsletter and get our top stories every weekday morning.