By Erica Thomas, Managing Editor
At least 90 people were killed during a tornado outbreak that impacted six states over the weekend. The death toll is expected to rise as rescuers continue search operations.
The weather system began spawning deadly twisters late Friday and continued into Saturday.
Widespread damage included a candle factory in Mayfield, Ky., where at least eight people were killed, and an Amazon facility in Edwardsville, Ill. Other states with damage are Arkansas, Mississippi, Missouri, and Tennessee.
Leaders in Alabama offered prayers and assistance if needed.
"Alabama is praying for all those lost and impacted by the devastating tornadoes across the Mid-South," Gov. Kay Ivey Tweeted. "We stand ready to help our fellow Americans in any way we can."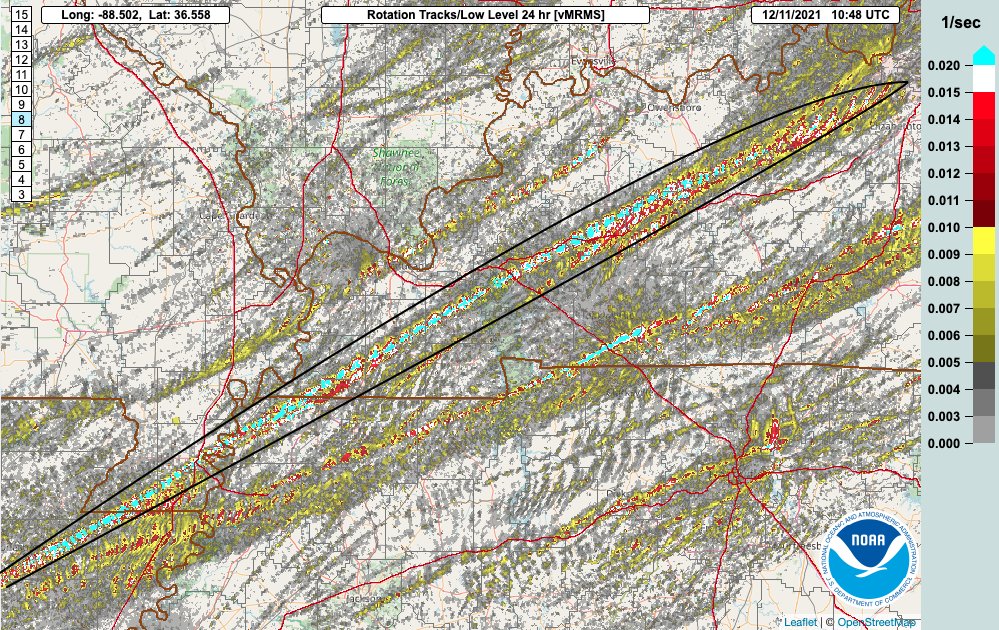 Many non-profit organizations, including the American Legion, the American Red Cross, the Salvation Army, and Samaritan's Purse, are gathering donations for those in need in tornado-ravaged areas.
President Joe Biden said he will ask for help for whatever is needed. After several meteorologists and lawmakers nationwide blamed recent extreme weather on "climate change," following the outbreak, Biden said he did not have a definitive answer when asked about those claims.
"But the fact is that we all know everything is more intense when the climate is warming, everything," Biden said. "And obviously it has some impact here but I can't give you a quantitative read on that."
Jill Gilardi, a meteorologist at WBRC in Birmingham posted on Facebook, "Seeing too many record breaking weather events! There is no way to deny that our climate is changing and storms are more intense."
Although warmer weather was a factor in the tornado outbreak, scientists have not provided specific information on how climate change may have contributed to the tornado outbreak over the weekend. Biden has called on the EPA to investigate.
To connect with the author of this story, or to comment, email erica.thomas@1819News.com.