Do you remember what you were doing at age 10? I do! I was spending the summers making mud pies and riding on the tractor at my grandparents' farm, playing with dolls, having tea parties with my friends, and riding my bike outside until dark.
I remember mornings having pinecone wars at the bus stop with my friends. We played outside in the sprinklers and made little forts in the backyard, pretending to have our own little houses. Books such as "The Boxcar Children" were there for us to read when we were stuck inside, and they would be lighthearted and full of adventure.
Times have changed, but not for the better. The very library in whose summer reading program I participated has recently been in the news. This library, in which kids could once go and amazingly wonder about all the worlds they could escape to through books, has decided that it's okay to leave completely inappropriate books on a shelf for its young citizens to find.
A parent or family member should be the one to talk to their children about the bodily changes that will occur as they age and mature. I realize that every situation is different and not all are ideal, but there are specific educational books based on science that can help in discussing these things with children. However, warping their thoughts and discussing age inappropriate things through readily available books in the library is completely unacceptable.
What's even worse is that the adults who allow this garbage in the library can't seem to stomach the words that are written in those books, yet they are ok with an innocent child picking the book up. How sad!
As children, we checked out books for book reports, but our teachers would never put us in a position where we would be subjected to anything like the sexually-explicit books discussed at the recent Prattville city council meeting. I also worked as an aide in middle school years ago, but I honestly don't remember a book that a parent would ever question.
It saddens me to know that the small city I grew up in has apparently forgotten what it means to protect our children. Cowering to the woke agenda, they are allowing things that were never discussed aloud to now be placed in the hands of little children via colorful books.
I commend the few mothers taking a stand to protect their children and hope that many more will follow. The library leadership probably expects that you will eventually get tired and give up the fight. I pray you have strength that only grows as more people join your fight. I hope that this sparks a fire under every parent to go to their local libraries and do their own research.
If we don't take a stand and fight for our children, who will? It's obvious it won't be your local leadership. Their lack of courage is already evident. Hold these leaders accountable, just as they would you if you broke the law in their city.
If the current leadership in Prattville doesn't see the many reasons to remove these completely inappropriate books, then it's time to remove that leadership in order to respect the parents who are pleading with the current board to protect their children. It's really not too much to ask.
And perhaps the local leaders in Prattville should take a field trip to the Harpersville Library – a library that isn't getting the credit it deserves as it genuinely seeks to protect the children of its community (see image). Hats off to you and keep up the good work!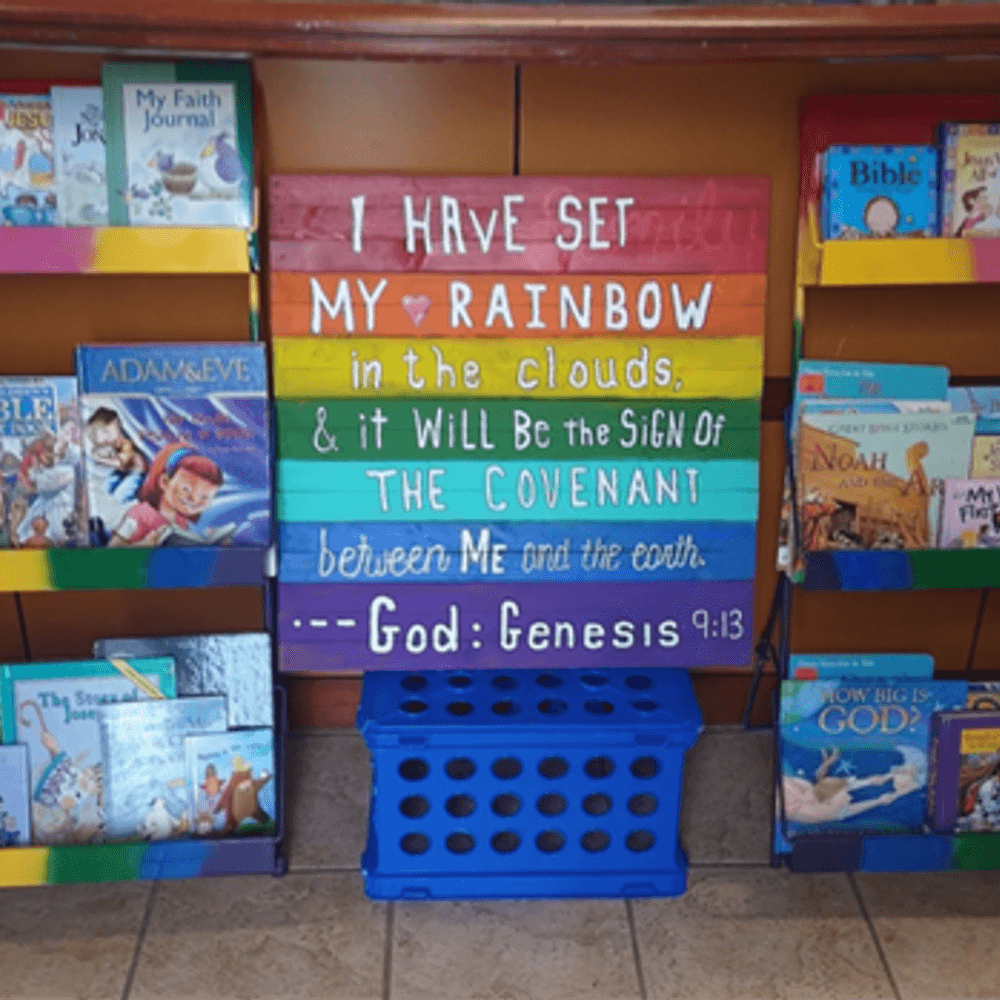 Do better, Prattville, this is embarrassing!
Ashley Carter is a wife, mother, and grandmother living in Elmore County, where she and her husband run Farm to Table Living and Carter Farms. Ashley serves as Controller and Executive Assistant at 1819 News. She is currently working on an inspirational book of short stories. To connect with the author of this story or to comment, email ashley.carter@1819news.com.
Don't miss out! Subscribe to our newsletter and get our top stories every weekday morning.