An Auburn court has ruled in favor of a Montgomery pastor in his complaint against his deceased daughter's fiancée, who repeatedly placed unwanted objects on her grave.
On Thursday, Dr. Tom Ford, a Montgomery pastor, professor and physical therapist, appeared before an Auburn municipal court judge to testify regarding a drama between himself and the fiancé of his late daughter.
According to the arrest warrant, the fiancé, Winchester Hagans, left objects at the grave of Ford's daughter without permission after being warned repeatedly to stop.
On Jan. 17, 2021, Ford's daughter, Hannah, was killed in a car accident, approximately one month after becoming engaged to Hagans. According to Ford, Hagans regularly visited the grave site, leaving various large planter boxes that contained flowers and were often festooned with romantic pictures of him and his fiancé.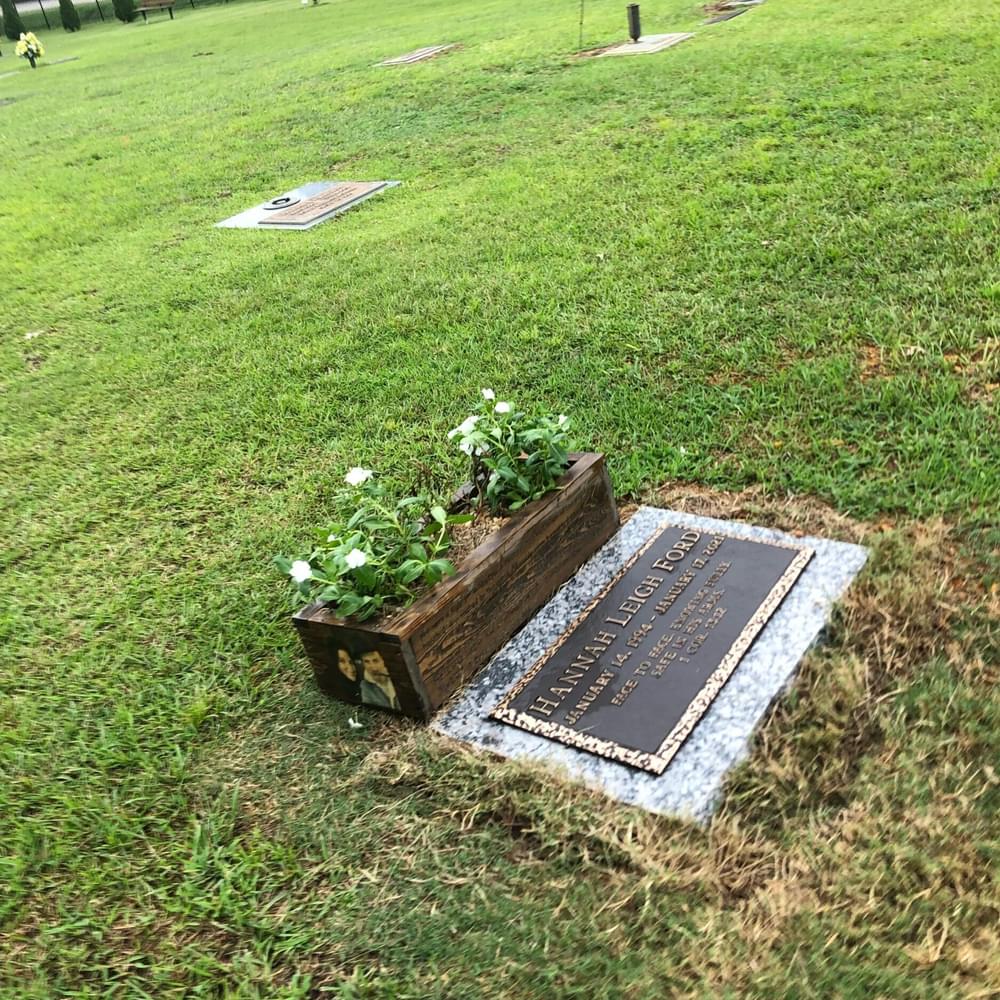 Hagans was charged with criminal littering by the city of Auburn after Ford put his name on a warrant for his arrest.
Judge Jim McLaughlin found Hagans guilty of one count of criminal littering and fined him $50 plus $251 in court costs.
The 30-day jail sentence accompanying the charge was suspended by McLaughlin so long as Hagans does not place any more boxes on the grave.
Ford was the first witness called by the prosecution.
"I find no joy to be here, and I did everything I could not to be here," Ford said.
According to Ford, despite repeatedly removing the objects placed by Hagans and attempting to notify him via proxy, new boxes were constantly being put up at the gravesite every time his family visited.
Hagans previously told the Washington Post that he put the flower box on the grave because there was no headstone. However, Ford provided photos of the different boxes, which showed them placed directly below the headstone, which was present in every image.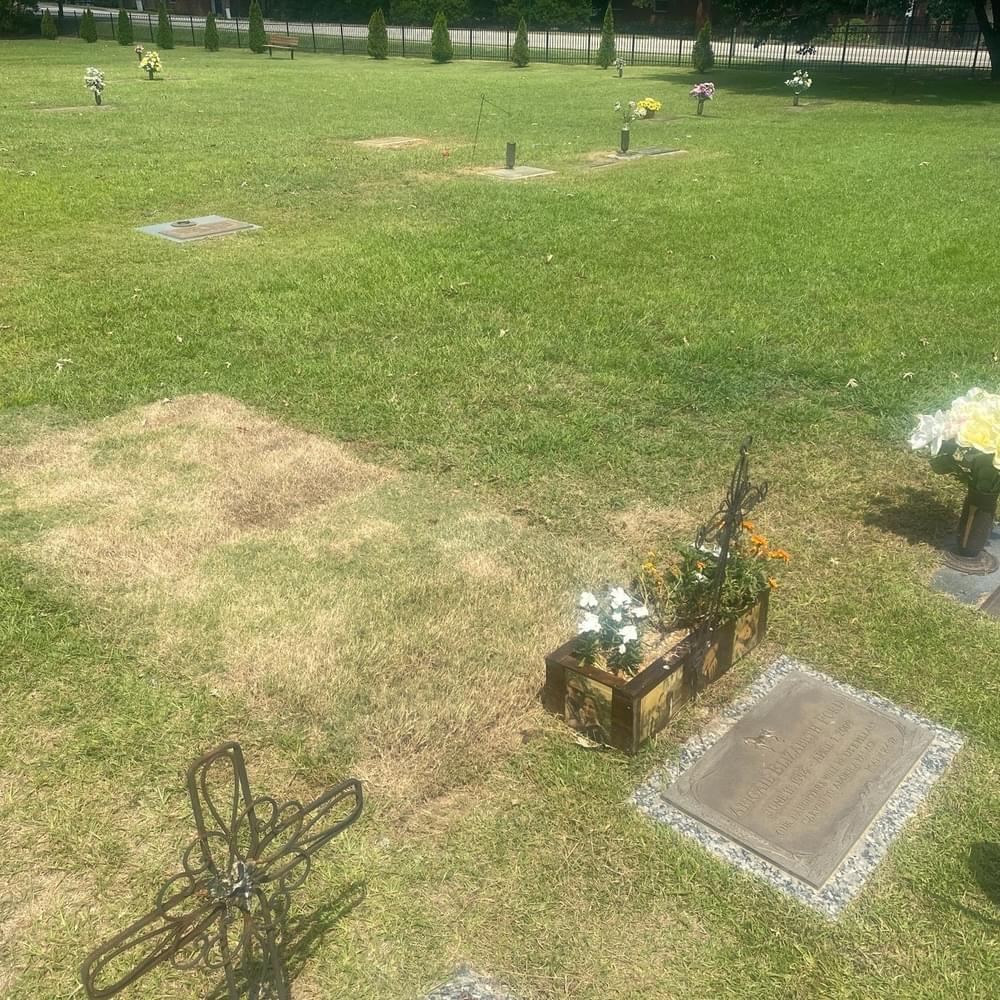 A game camera was also placed towards the gravesite, which Ford claimed was placed there by Hagans. He also claims that Hagans collected the camera after the city removed it from the cemetery.
The prosecution further pointed to at least nine different instances where Hagans had placed boxes at the site after they were removed.
Hagans pleaded not guilty to the charge of criminal littering. However, the defense never outright claimed that he was not the one placing the boxes since the prosecution produced a screenshot of Hagans' social media in which he admitted to replacing the boxes after they had been removed.
Following his arrest, Hagans told media outlets that he asked the city about putting up the boxes and was told it was technically against the rules but only enforced if the family wanted them removed.
The prosecution called Sari Card, an Administrative Assistant with Parks and Recreation in Auburn, who contradicted Hagan's claim.
According to Card, she had more than one conversation with Hagans in which she informed him Ford did not wish to have the boxes on the gravesite.
"I informed him that Mr. Ford did not want him to continue to put the boxes out there, that I thought that he was going to take legal action because that's what he had discussed with me, and that if he continued, he might have him arrested," Card said.
According to Card, Hagans replied that "he didn't care" and that he would continue to place boxes at the site every time they were removed.
Auburn attorney Jeff Tickal represented Hagans. However, the defense only questioned Ford and called no witnesses for the defense, although Hagans stood by Tickal's side for the entire trial.   
During the proceedings, one of Hagans' supporters scoffed at a comment from Ford, to which McLaughlin bellowed a stern warning.
"If I hear anything else out of the gallery, I will clear this place so fast it makes your head spin," McLaughlin said.
Tickal questioned Ford, asking him if he approved of Hagans' and his daughter's relationship.
After being compelled by the judge, Ford responded, "Certainly not. Would you like to know why?" To which Tickal said he did not.
The defense attempted to have the case dismissed on two grounds. The first was that the placing of the boxes did not meet the law's definition of littering. The second was that the court made a "fatal error" in a typo while describing the date of one of the box instances.  
McLaughlin denied both motions to dismiss, claiming the law was clear in its definition of littering and that the mistake in the paperwork was not a "fatal error."
McLaughlin found Hagans guilty, stating that the prosecution's case was proven beyond a reasonable doubt.
"I don't get paid to have emotions or to rule on what's right, or what's nice, or what's moral, or what's Christian," McLaughlin said. "I'm paid to rule on the law and the facts. And when you take all the emotion out of it, and you get off Facebook and keyboard warriors, and all that, what you wind up with is a deed for Dr. Ford.
"You've got a deed that says 'no boxes.' You've got a gentleman who's been told 'no boxes' by a city lawyer in uncontroverted testimony. You've got a gentleman who says – and this is frankly where I lose my patience – 'I don't care what the rules are and what the law says, I'm going to do what I want.' Well, he's not. It's a clear case of a violation of this deed, and a violation of the littering statute."
The only time Hagans spoke in court, besides being sworn in, was to verbally and physically acknowledge that his suspended jail sentence was predicated on him not putting any more boxes on the grave.  
His lawyer stated that the defense would be filing for an appeal. Should the appeal be granted, the case would go to a district court for another trial.
To connect with the author of this story, or to comment, email craig.monger@1819news.com.
Don't miss out! Subscribe to our newsletter and get our top stories every weekday morning.