Auburn University is establishing a more permanent presence in the nation's capital with the creation of a new Office of Federal Relations in Washington, D.C. The office will be headed by an Auburn alumnus with many years of federal government experience in Andrew Newton.
Newton most recently served as the staff director of the Senate Appropriations Subcommittee on Financial Services and General Government, and was recently named the director of federal relations for Auburn's newly created office. He began in the role on April 1.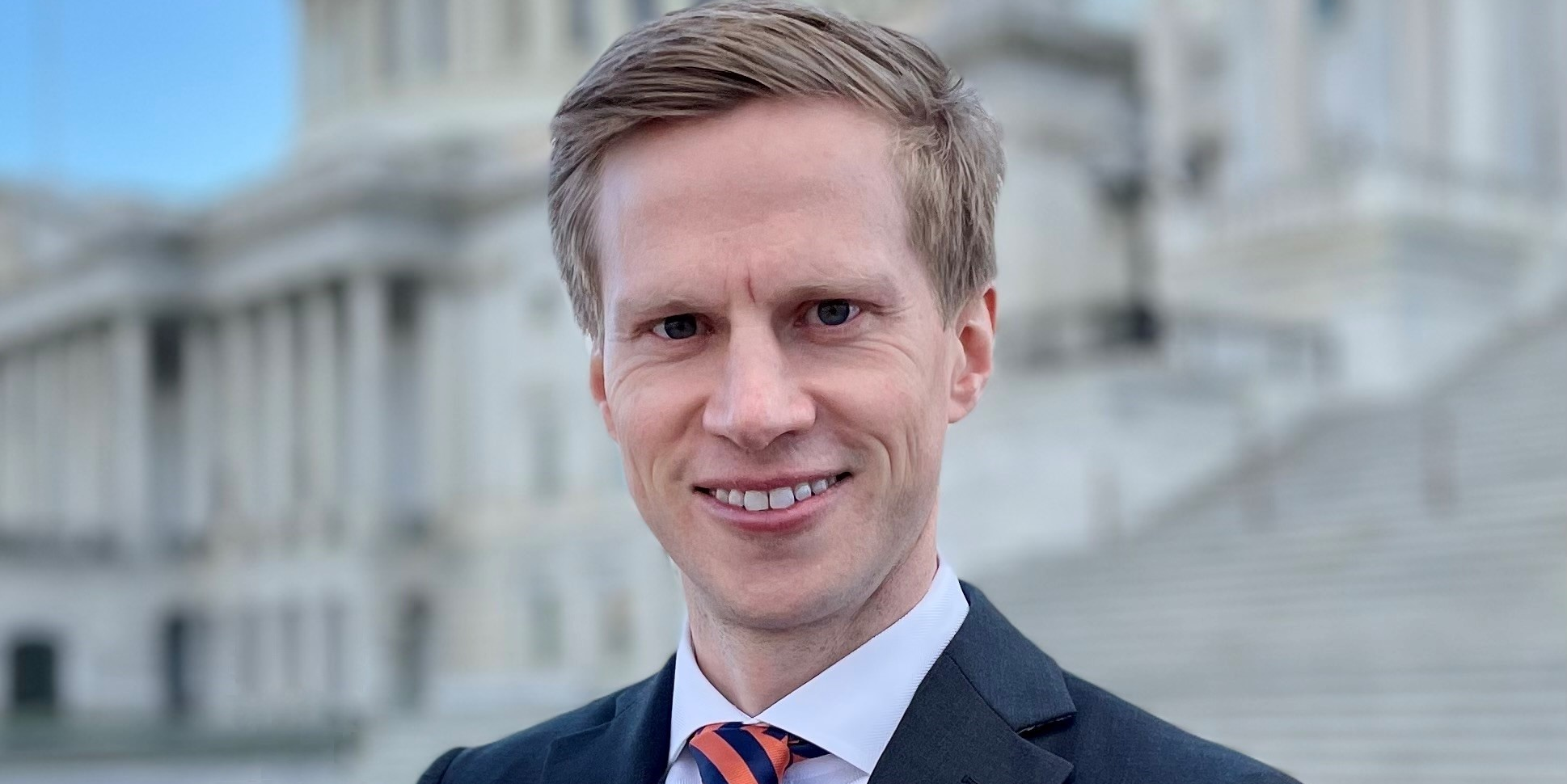 Newton has a Bachelor of Science degree in accounting from Auburn and a Master's Degree in higher education administration, also from Auburn. Following graduation, he began a career in Washington, D.C., serving in the Alabama congressional delegation and then assuming senior staff positions on the Senate Appropriations Committee and at the United States Treasury Department.
Newton said he is excited to serve Auburn in this new capacity, and he looks forward to the many opportunities it poses for the university.
"My love for Auburn University runs deep, and it is an honor to lead this initiative aimed at further growing the university's relationships in the nation's capital while advancing Auburn programs that intersect with the federal government," Newton said.
The new office in Washington, D.C. will serve as the chief liaison hub between the university and both elected and appointed officials from the federal legislative and executive branches, helping bring Auburn expertise and capabilities to bear on federal priorities.
"Auburn has always maintained strong relations with our representatives at the federal level, and true to its land-grant mission, it has sought to collaborate on government initiatives for the betterment of our communities and nation as a whole," said retired Lt. Gen. Ron Burgess, Auburn's executive vice president. "This heightened focus of collaboration at the highest level only further strengthens those efforts and sets Auburn apart as a leader in innovation and discovery primed to propel our state and nation forward."
Auburn University said in a statement that the new office is designed to better connect policymakers with faculty, administrators and students, including identifying opportunities for faculty to participate in congressional hearings, federal advisory panels, review boards and other related activities. The office will also establish a process for identifying federal grant opportunities in support of Auburn research and sponsored programs. Another focus of the office will be in outreach efforts to Auburn's alumni who work in Washington, D.C. and have an interest in key policy positions. It is hoped that the office will assist federal officials in helping translate complex research and academic scholarship.
Those wanting to contact Auburn's Office of Federal Relations can do so by emailing to Andrew.newton@auburn.edu.
To connect with the author of this story, or to comment, email brandon.moseley@1819News.com.