U.S. Rep. Barry Moore (R-Enterprise) said he intends to run for the Republican nomination for Alabama's first congressional district in the 2024 election.
Moore's primary opponent will be U.S. Rep. Jerry Carl (R-Mobile). A federal court redrew Alabama's congressional map recently for the 2024 elections due to a redistricting lawsuit against the state of Alabama.
The court changed the first congressional district to include the residencies of both Moore and Carl within the district's lines. Moore currently represents the second congressional district.
Moore told 1819 News he planned to file to run on Monday, the ninth anniversary of his not-guilty verdict relating to a perjury charge for communications regarding state economic development projects. Moore served in the Alabama House from 2010 to 2018 and was elected to Congress in 2020.
"I became a conservative who was attacked by the swamp itself, but it was the Montgomery swamp at that time. That was the thing that changed the trajectory of my life that we felt we were called into this fight. That being the nine-year anniversary, we thought that was a great day to announce that we are going to continue to stay in this fight for limiting government to stop the weaponization of government against American citizens. That's been my fight on Judiciary. That's been my fight since I've been in D.C.," Moore said.
"I am a true conservative, and the system doesn't like a true conservative," he added. "This being the ninth anniversary, this is just a way to say, 'Hey, we're in this fight for the American people.' Sure, we're battle-weary some days. I mean, it wears you out, but we're called in this fight. We think we're in this fight for such a time as this. We think that the nation needs true conservatives, people who will fight against the swamp and fight against the system and will call out the DOJ, the FBI — those IRS agents who are knocking on people's doors. We want to hold them accountable."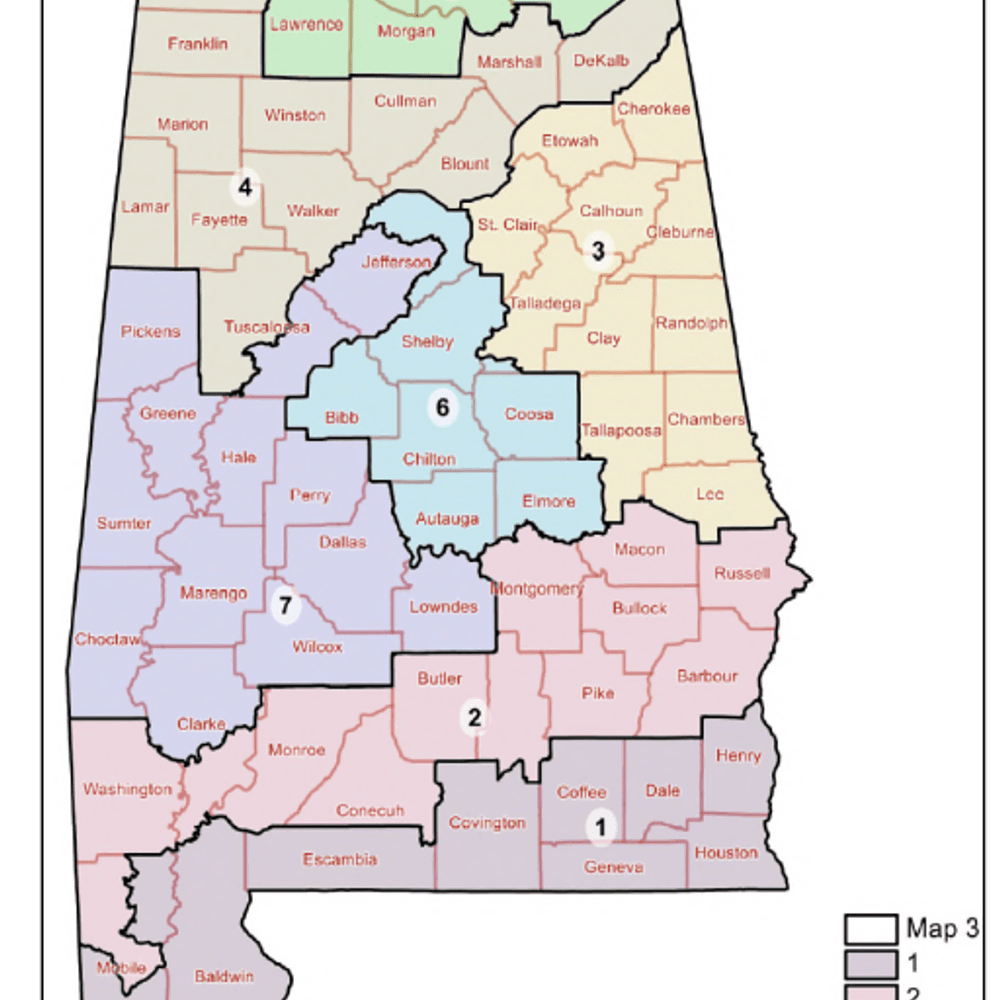 "It became the sixth most conservative district in the nation. It went from number 75 to number six. Me being a House Freedom Caucus guy, I realized at that point the district really needs a true, true conservative to represent it," Moore continued. "So many people have asked me to please run, please stay in the fight. In some cases, you know, they need a real conservative. If you look at CPAC, I scored higher than any member of the Alabama delegation in 2022. My track record of being a conservative, being a member of the House Freedom Caucus, this district now being the sixth-most conservative district in the nation, it just made sense for us to stay in the fight."
Moore has also won awards from the Congressional Management Foundation for his office's workplace environment and constituent accountability and accessibility. He was rated as the most effective Republican member of the Alabama delegation in the House in the previous Congress by the Center for Effective Lawmaking.
The primary is scheduled for March 5, 2024.
To connect with the author of this story or to comment, email [email protected].
Don't miss out! Subscribe to our newsletter and get our top stories every weekday morning.