After a four-hour flight from Atlanta to Los Angeles and another brutal 15-hour trek across the Pacific, I arrived in Sydney, Australia, two weeks ago today.
It was my first time out of the United States and only one of a handful of times out of the South.
As my fellow Alabamians experienced a major heatwave back home, I walked out of the airport into winter.
Winter in Sydney is more like an Alabamian fall or spring: crisp mornings in the 40s followed by afternoons in the high sixties or low 70s.
I was there for 11 days, and it only rained once. For the rest of the week, there was not a cloud in the sky.
But the weather was not the only difference I noticed between Australia and our home state of Alabama.
Music, art and Sydney hotels
My first day in Sydney was the second-to-last day of National Aborigines' and Islanders' Day Observance Committee (NAIDOC) Week, an observance of Australia's first inhabitants who occupied the continent for tens of thousands of years before the English established a penal colony on the eastern shore in 1788.
We walked through an Aboriginal music, food and arts festival in Sydney's Hyde Park as my fiancé looked for artwork to take home to Birmingham.
One artist from Darwin, a city in Australia's Northern Territory, asked where I was from.
I told him I'm from Alabama.
"Is that where the country music comes from?" he asked.
"Some of it," I said.
I informed him that Hank Williams Sr. was born in Mount Olive.
He told me he and his friends in Darwin grew up listening to Alan Jackson and the Highway Men. They still listen to country music today.
But classic rock is the most common music you'll hear walking down the streets of Sydney.
Australians, like the Irish and the English, have a pub culture. They congregate in small neighborhood bars where they enjoy food and drinks, mainly light beer and gin.
The bars in Sydney are not called pubs. They are "hotels" because alcohol vendors were once required to provide rooms for rent to obtain liquor licenses from the government.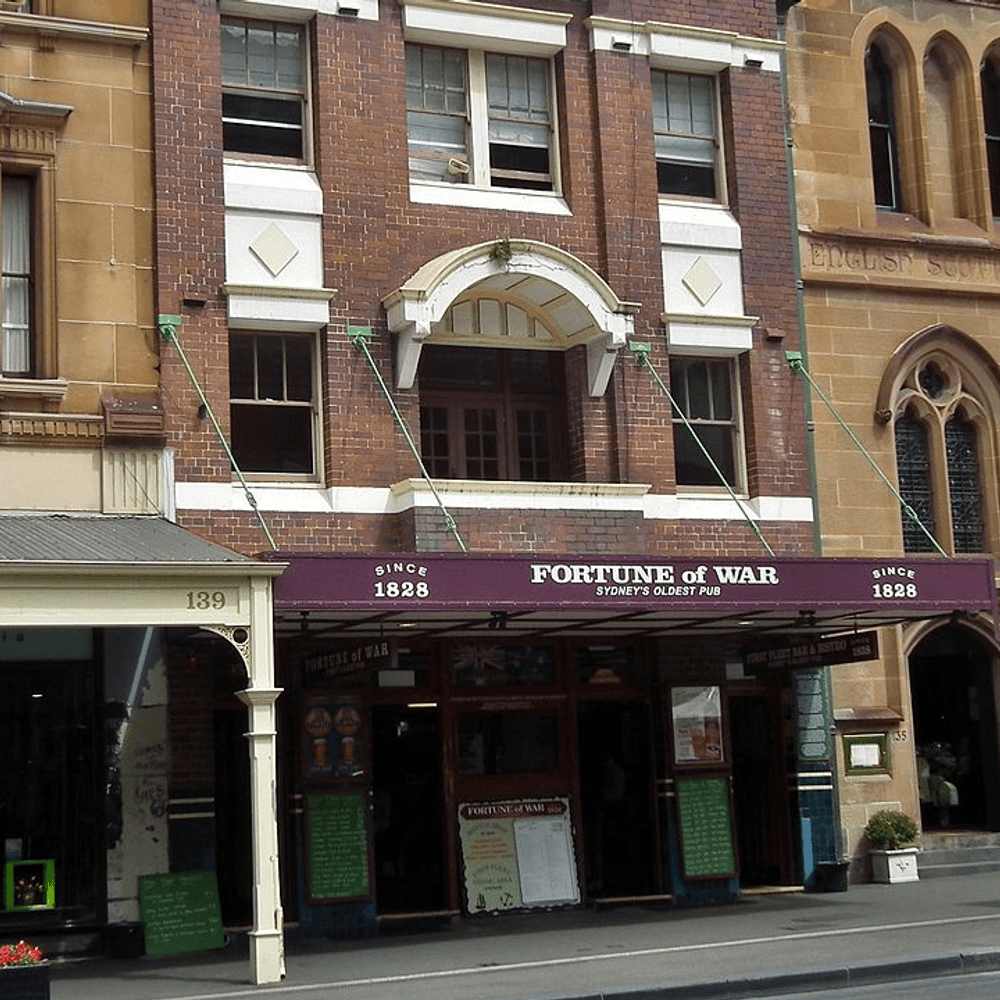 Sydney "hotels" often have live music. One, two and three-man bands play hits from the 70s and 80s - Eric Clapton, Fleetwood Mac, Queen and John Denver. My fiancé claimed she's even heard them play "Sweet Home Alabama" by Lynyrd Skynyrd.
Though I never heard it, when I told a cashier I was from Alabama, he yelled, "Ah! Sweet home!" and laughed.
Aussies have a few songs of their own, too. During one song, "Eagle Rock," I was shocked to learn that it is customary for men to wear their pants around their ankles while the song plays.
Yearning for a taste of home, I asked the bartender at one hotel what drinks she could make me with bourbon. She said she really didn't know any bourbon drinks, so I taught her how to make my favorite cocktail: a mint julep.
I was impressed. She even included the crushed ice and mint stem. She now has a Southerner's endorsement to claim "The Best Mint Julep in Sydney."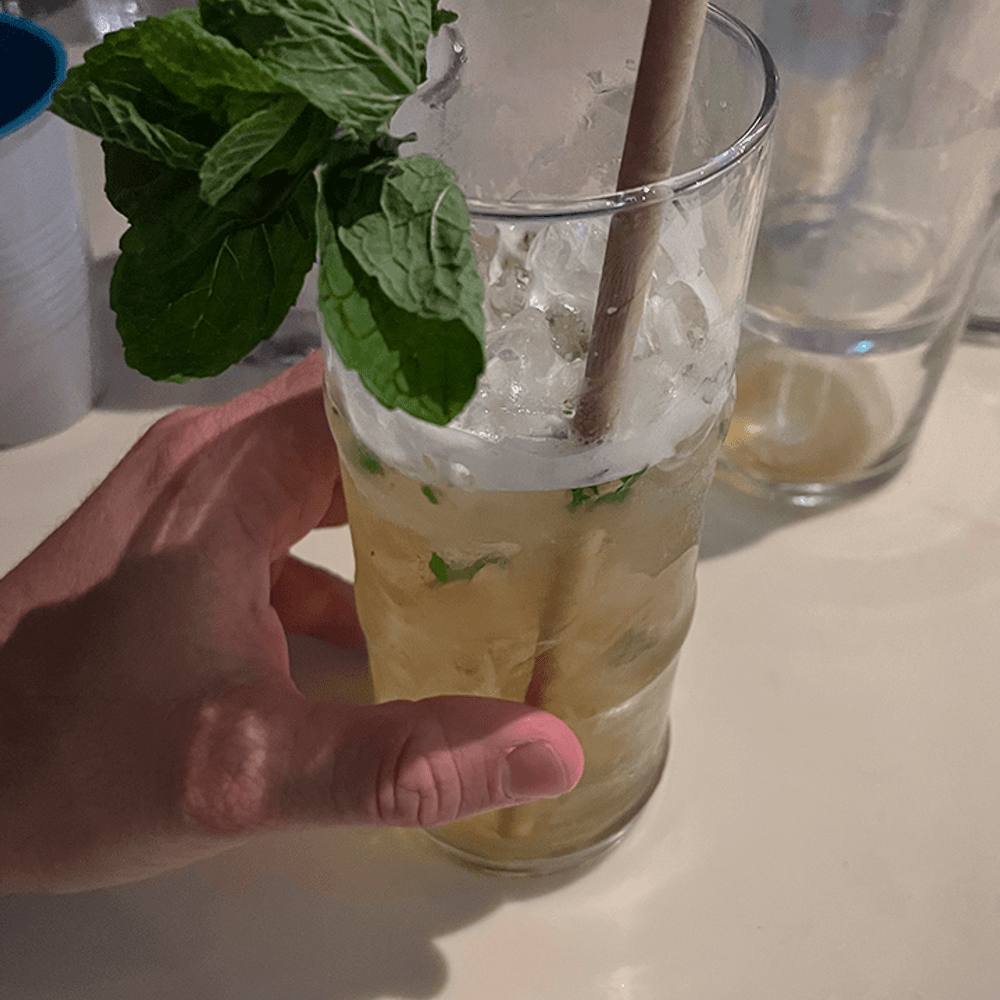 Prawns, meat pies and 'roo'
Sydney is not all booze, however. The international food scene there is immaculate.
Sydney is full of immigrants, many from Asia and India, and some own restaurants around the city.
One resident told me that Sydney is known for having the best Thai food outside of Thailand.
I took his word for it and ordered a noodle dish with fried fish, calamari and "prawns," an Aussie word for shrimp at the nearest Thai joint.
I also made sure to try popular foods native to Australia. The classic meat pie reminded me of the chicken pot pie my grandmother loves to make, although with beef and potatoes instead of chicken, carrots and peas.
I tried a sausage roll and even a kangaroo ("roo") fillet, which is comparable to venison, though not as gamey.
And if there's one thing Aussies can't go without, it's coffee.
Coffee is cheap and abundant. One can get a small "tall black" (black coffee) or "flat white" (espresso with steamed milk) at nearly any street corner for around $5 AUD, a little over $3 USD.
Other common foods in Australia are American favorites: steaks, burgers, pizza and French fries, which they call "chips" and often serve with aioli.
But, of all the food Australians are exposed to, it seems their familiarity with Southern cuisine is, at best, limited.
The word "barbecue," in Australia, does not refer to a specific style of smoked meat and sugary sauce but rather any food cooked on a grill.
One woman told me she'd lived in "The States" for years - in Upstate New York and Los Angeles - but had never been to the South. She said she'd always heard of soul food but never had the chance to try it.
I asked one young Australian rugby player at a hotel if he'd ever had sweet tea. He said he hadn't.
I then asked him if he'd ever had grits, and he said he'd "never put that [expletive]" in his mouth.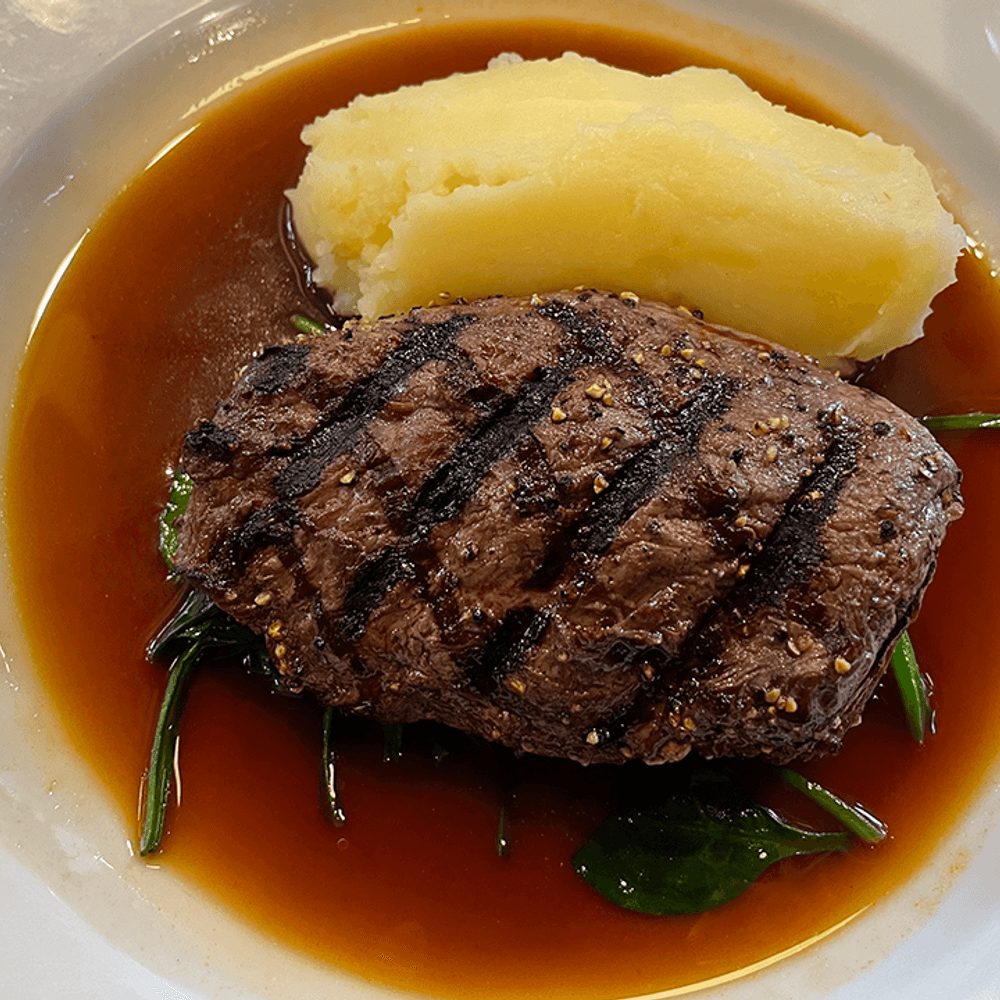 Sydney: the Harbour City
Like several countries in the English-speaking world, cars in Australia drive on the left side of the road.
But, in Sydney, not everyone has to have a car to get around.
Uber is just as readily available as in the United States, but the city is extremely walkable. There are also trains and ferries ridable at low cost - spotlessly clean and effortlessly efficient.
I stayed in an apartment in Kirribilli, a quiet neighborhood across the harbor from the Central Business District (CBD). From the balcony, I could see the famous Sydney Harbor Bridge to my right and the Opera House to my left. At night, the landmarks lit up and cast reflections across the dark water.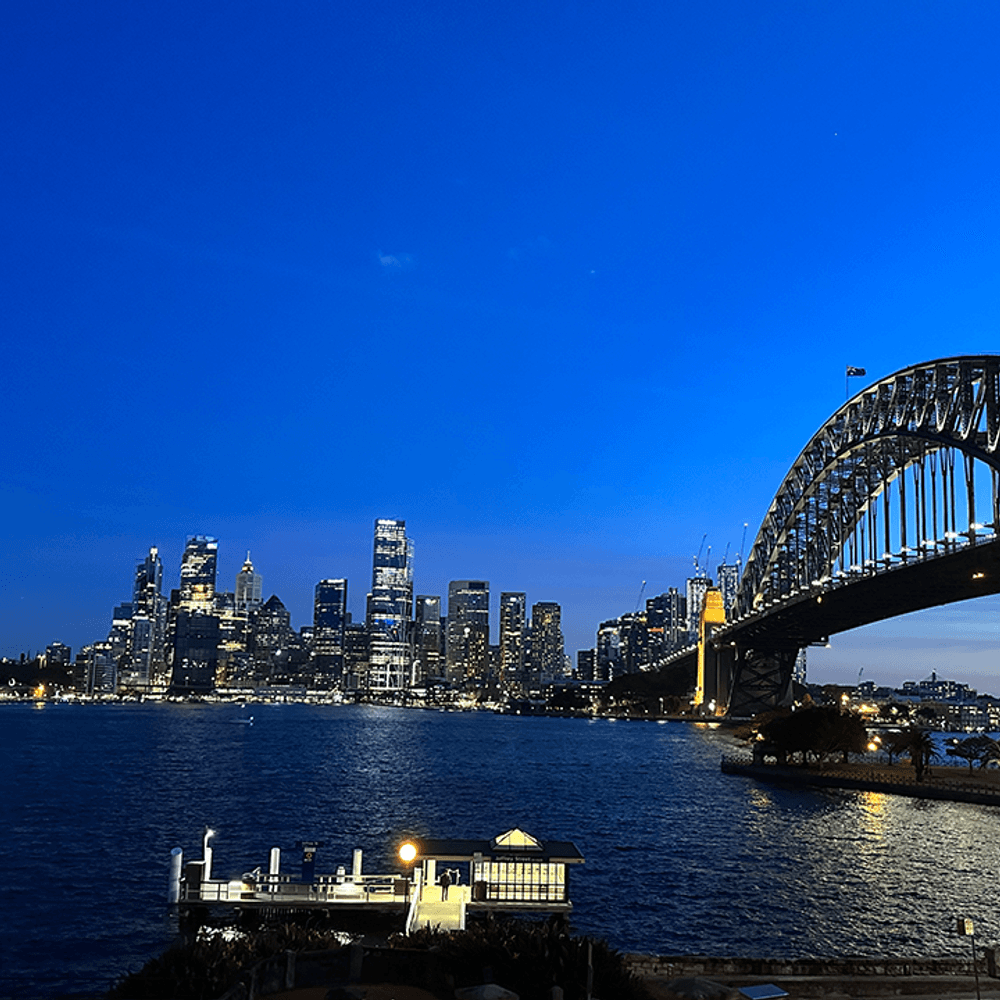 In Sydney, there is water everywhere and numerous beaches. We spent several days on walks along the Sydney shore, from the legendary Bondi Beach to Manly.
The Eastern Australian shore is not quite like our sliver of the Gulf Coast in Alabama. It is riddled with sandstone cliffs and low, dry bush. Where there are beaches, they are shorter with darker sand, and the waves are significantly larger, being from the Pacific.
Even in the winter, people lay out in the sun. Some beachgoers dared to swim, though I refused to (not only because of the temperature but because of the jellyfish and sharks).
We even unknowingly stumbled upon a nude beach and - when we noticed the gentlemen sprawled out on one of the flat rocks - quickly turned around and tried to erase the incident from our memory.
Along the trails, we spotted several colorful birds and one wallaby, a small marsupial similar to a kangaroo.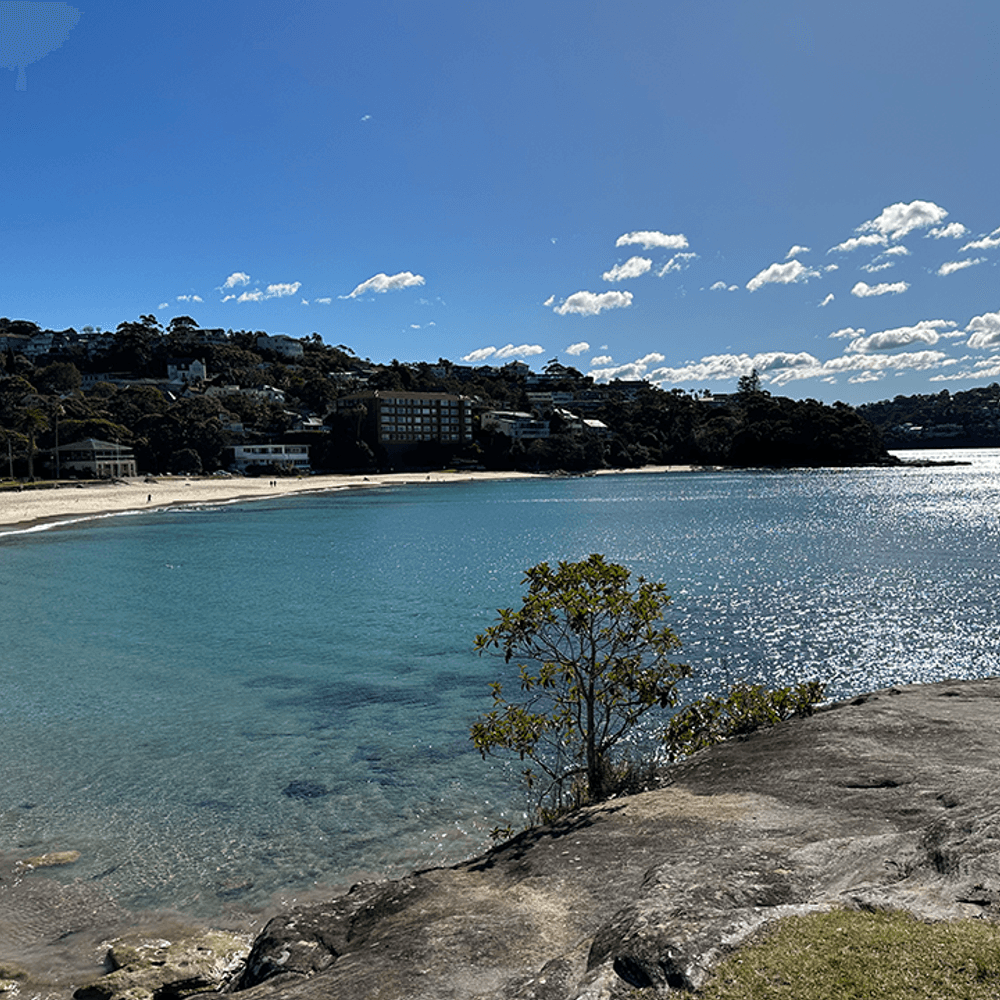 Politics, manners and religion
Politically, there's no doubt that Australia vies with Canada for the far-left side of the Anglosphere. The same symbols of so-called progressivism visible in the United States are found there, too: trans flags hanging in breweries, posters promising to "fight capitalism," and stickers depicting the Marxist raised fist.
But while that may not be to the liking of many (if not most) Alabamians, politics and the culture war did not seem to be as much of a part of their everyday lives as it is for us here in America.
Of course, aware I was a foreigner, I chose to tread lightly on the subject of politics in conversation there. However, the few times it did come up, everyone I talked to showed a willingness to listen, even if they disagreed.
In fact, everyone I met in Australia was kind, light-hearted and had a sense of humor.
Australians like to kid and are liberal with swearing, which may come off initially as crude or impolite to an American.
But one quickly realizes it's all fun and games. At least they know how to laugh and take jokes without getting easily offended. I can't say the same for many Americans.
It doesn't take long to notice that Catholic schools are everywhere in Sydney. In fact, the Catholic education system is the second-largest provider of education in Australia. We even passed a campus of the University of Notre Dame Australia.
But religion, like politics, doesn't seem to be as out in the open as it is in the South.
Here, we are used to being asked where we go to church. Biblical references and symbolism fill our music, and Christian themes of original sin and the fallibility of man tend to find their way into our tall tales and literature.
Australians are undoubtedly more secular than Alabamians. As 86% of adults identify as Christian in Alabama, only 43.9% of Australians are self-professed Christians.
The non-religious are close behind at 38.9%, which has rapidly increased since the turn of the century. Comparatively, the "unaffiliated" non-religious only comprise 12% of Alabamians.
During my time in Sydney, religion did not come up in conversation once, aside from when I attended mass at St. Mary's Cathedral: a massive church of Sydney sandstone first constructed in 1821 for the Irish Catholic convicts of the New South Whales penal colony.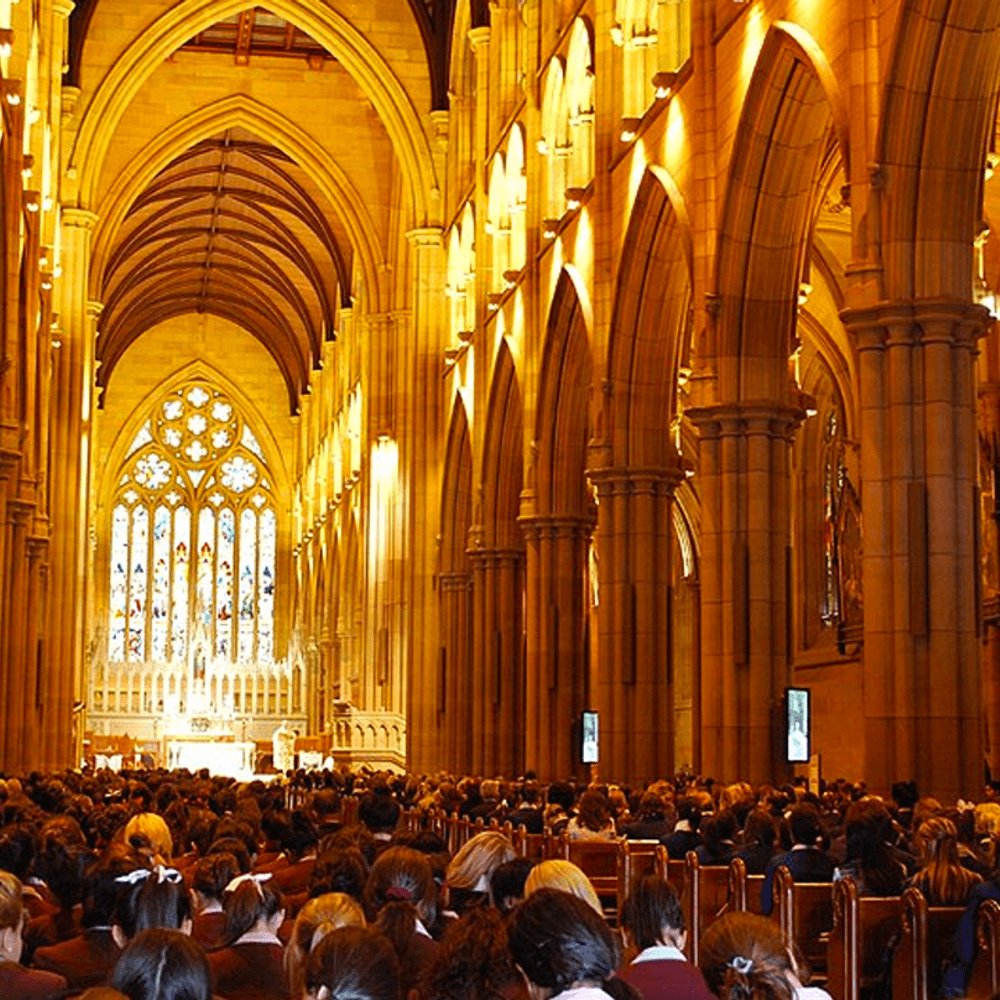 Aussie rules and rugby
Before I went to Australia, I thought we were the only country where "football" didn't mean "soccer." But I was wrong.
Australia has its version of football: a full-contact, 18-v-18 game played on an oval field. Teams score points by kicking an oblong ball, like an American football, between one of three goalposts.
While on a walk, I noticed a team of children lined up to kick a ball on an Aussie-rules field. The kids wore jerseys from their favorite Australian Football League (AFL) teams.
Almost as popular, of course, is rugby.
During my time in Sydney, rugby fans flocked to see the conclusion of "Australian sport's greatest rivalry," also known as the State of the Origin, a three-game series between the New South Wales Blues and the Queensland Maroons. This year, the Maroons defeated the Blues in the series 3-1, with the Blues only victorious in the final game on July 12.
Just because Australians have their version of football doesn't mean they're entirely oblivious to the American version.
While eating at a restaurant on the touristy Manly Beach, I noticed an advertisement for a special night dedicated to watching the NFL.
Another Sydney resident recounted keeping up with Australian players in the NFL.
But Australians seemed less aware of Alabama's favorite sport: college football.
No one knew what an Iron Bowl was, and few had ever heard of the Crimson Tide or the Auburn Tigers.
However, to my dismay as an Auburn University alumni, an art shop owner did tell me "Roll Tide" when I told him where I was from. I had to teach him how to say "War Eagle" instead.
And despite their passion for drinking, grilling and watching sports, Australians are yet to put the three together and discover the tailgate. When I explained to one Uber driver what tailgating was, her jaw dropped.
She was even more amazed when I told her we let a live eagle fly around our football stadium before the game.
To connect with the author of this story or to comment, email will.blakely@1819news.com or find him on Twitter and Facebook.
Don't miss out! Subscribe to our newsletter and get our top stories every weekday morning.