"I hear a lot of people that say, 'Well, our thoughts and prayers are with you.' Well, I like to say it this way: Our thoughts are with you, but our prayers are for you to the Lord and that he would intervene with His presence, His power and His peace."
Those were the words Briarwood Presbyterian Church, PCA senior pastor Dr. Harry Reeder offered following a tragic school shooting at his church's sister church in Nashville. At the time, he was heartbroken over the loss of six people at Covenant Presbyterian School. Now, his own congregation and others across the nation are heartbroken over his unexpected death. Reeder was killed in a car accident on Thursday, May 18. In his own words, he previously offered comfort and guidance on how to pray during tragedy. However, following his death, his profound impact on people all across the nation is being revealed as those who felt the Lord's powerful presence with Reeder come forward.
Reeder was known to be genuine, compassionate and thoughtful. In fact, some have said that although thousands attended his church every week, he always took time to speak to individuals and got to know them on a personal level. It was more than church for Reeder. It was leading people to the Lord, helping them stay steadfast in their journey and ensuring they knew the true meaning of the Word.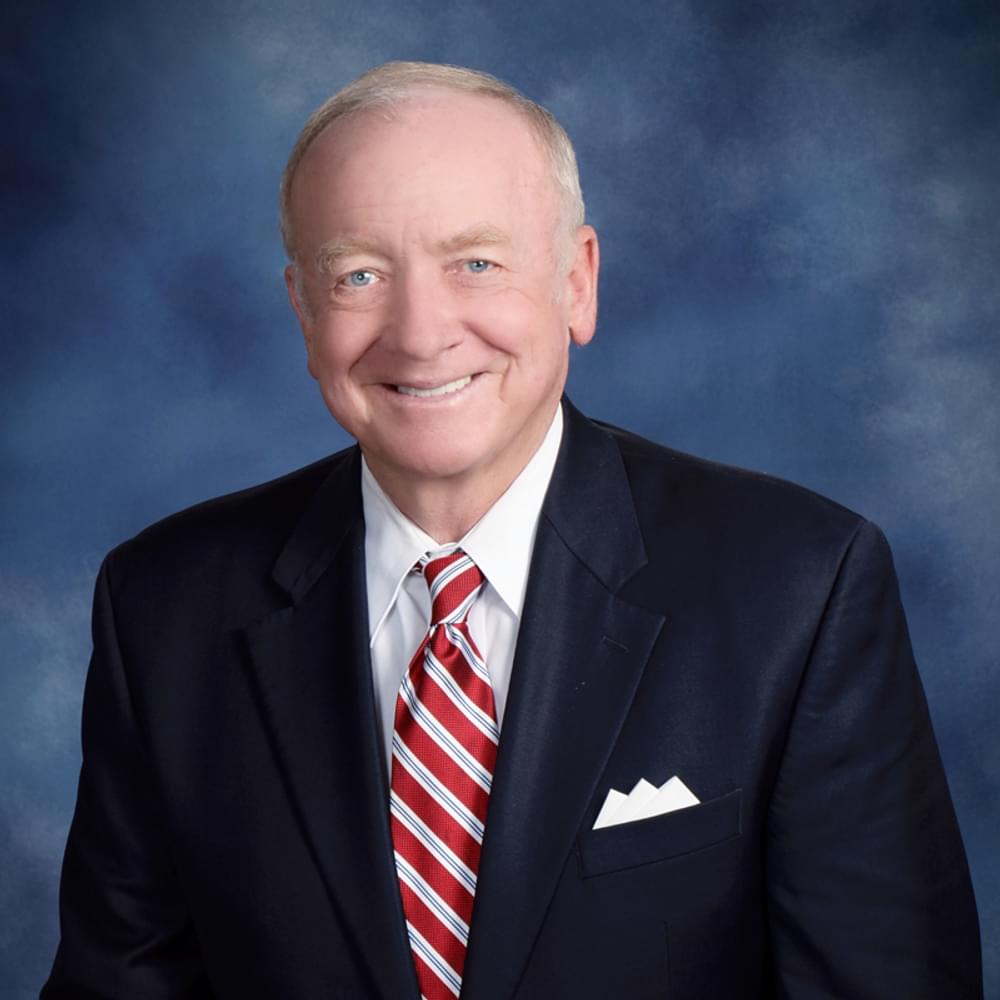 Former Alabama Republican Party chairman Bill Armistead, a member of Briarwood, was close friends with his pastor. In fact, he had lunch with Reeder the day before he passed away. Through the years, Armistead has not only heard his friend preach but also witnessed him officiating many funerals. Remembering the words Reeder gave loved ones of those who died can now comfort those grieving his loss.
"He would say that this person is more alive today than they have ever been because departure from the body is presence in the Lord," Armistead remembered. "So, I know Harry today is rejoicing in Heaven with his Savior and is more alive than he ever was here. He would say often, 'They're leaving the land of the dying for the land of the living."
Also, during that lunch, Armistead said they talked about those they loved who have gone on to be with the Lord. Although he is not sure why the topic came up, Armistead is convinced it was God-given.
"I said to Harry, 'You know, we have an appointment and we don't know when that day will be or where that appointment occurs," Armistead added. "But then it was less than 12 hours that he had his appointment … You know, God leads us in these ways. I never anticipated talking about that but the Spirit led me to say those words and I had no idea why I was saying them but it just seemed as we were talking about those who have gone on, we have a date and it's already set."
Among the loved ones Reeder had lost himself was his sister, who was also killed in a car wreck. He posted on Facebook about her the day before he lost his own life.
"On this day 5 years ago the Lord unexpectedly yet in His perfect Providence brought home to glory my oldest sister and best friend Vicki," he wrote. "I miss her yet rejoice for her every day unstoppable love, wisdom loyalty and our daily phone calls and her contagious love for Christ, evangelism, Christ's Church, her friends and her family. See you soon Sis!"
The 75-year-old Reeder began his journey at Briarwood in 1999. Tom Bradford, a founding member of the Alabama Policy Institute (API) and former president of the National Christian Foundation/Alabama, was on the search committee that found Reeder.
Through a series of events that could only be described as divine, Bradford said Reeder accepted the position at Briarwood. Over the years, the two became great friends.
"He was not only a close personal friend but he was a great spiritual leader, not only in our church but in our entire denomination and our state," Bradford said. "… He was the most profound person I believe I have ever met. He could see things through a Biblical viewpoint clearer than anyone I've ever been around. He was just a great friend and an unbelievable leader and a great preacher, a great influence in the country, not just in Birmingham. He will be sorely missed."
Throughout the years, he kept his congregation on track despite worldly influences and idealistic challenges throughout the Christian population. Because of his own position, Reeder ensured the sanctity of the Holy Bible would be appreciated and recognized at Briarwood.
"Pastor Reeder was not only a giant at Briarwood Presbyterian Church, but he was a giant in the Presbyterian Church of America (PCA) denomination," Armistead explained. "Briarwood founded that denomination in the early 70s, and so, Harry was probably one of the leading spokesmen following behind our founding pastor, Frank Barker. Harry was a strong spokesperson within our denomination for the traditional views of scripture and not adapting it to the current culture.
"Harry was so emphatic on, 'the scriptures do not change.' He would tell us we should not add or subtract anything from the scripture and his interpretations of scripture were always literal and not based on current culture."
Those close to him said his pride and joy were his wife Cindy, and their three children, Jennifer, Ike and Abby.
Ike Reeder serves as the president of the Birmingham Theological Seminary. He posted on Facebook about the death of his father.
"Thank you all for your thoughts and prayers for our family during this difficult time with the loss of my father, Harry Reeder," he wrote. "God has called his servant home and I know he will hear, 'Well done good and faithful servant."
Harry and Cindy were originally from Charlotte, North Carolina, but have moved over the years for education and for the gospel callings he received. He eventually earned his Master of Divinity degree from Westminster Seminary, then earned his Doctor of Ministry Degree from Reformed Theological Seminary, Charlotte, North Carolina.
Dr. Harry Reeder III was not only the pastor at the founding church of PCA but also a podcaster and author. He was a devoted family man and a best friend to hundreds. One of those friends was Kevin DeYoung, a member of the Council for The Gospel Coalition. DeYoung is also the senior pastor at Chris Covenant Church in Matthews, North Carolina, where Reeder pastored before coming to Briarwood.
"I suppose everyone is unique, but Harry truly was unlike anyone I've ever met," DeYoung wrote in an article about Reeder. "He was a powerful preacher—authoritative and gregarious, big in personality and passionate about the gospel, funny and blood earnest all at the same time.
"But he wasn't just a gifted preacher and teacher. He was also an amazingly conscientious pastor—never forgetting a name, learning all he could about his flock, and constantly following up on church members. As everyone who knew Harry can attest, he seemed to possess indefatigable energy, not to mention a filing cabinet in his brain that could produce sermon outlines, the movements of Civil War regiments, and alliterative insights seemingly at will."
Many others Reeder has worked with, witnessed to, inspired and taught over the years have come out and spoken about the man they remember.
"But we do not grieve without hope because we know our pastor is with His Savior and has been received by grace with – 'Well done My good and faithful servant," Briarwood Presbyterian Church Executive Pastor J. Bruce Stallings said.
"So sorry to hear of the death of my friend Harry Reeder, pastor of Briarwood PCA in Birmingham," said Southern Baptist Theological Seminary President Albert Mohler. "Harry was a stalwart for the faith and a genuinely gracious man. I pray for his wife & family and for the church he so dearly loved and led."
U.S. Rep. Gary Palmer (R-Hoover), a member of Briarwood Presbyterian Church, also offered condolences.
"I am heartbroken to hear the news my pastor, Harry Reeder, has passed away," Palmer Tweeted. "Dr. Reeder was more than a pastor, he was a dear friend, mentor, and a man who understood and exemplified Godly leadership. Harry had an enormous impact on the lives of countless men and women."
Armistead told 1819 News that he was planning a trip to Israel next year with his friend. During lunch, they talked about how they had both been but never together, and they were looking forward to the experience.
"We would be together touring the Holy land and walking steps where Jesus walked and now he is in His presence," Armistead said.
A celebration of life and ministry will be held at Briarwood Presbyterian Church on Wednesday, May 24 at 1 p.m. The service will be live-streamed at briarwood.org/livestream.
Dr. Bill Hay, one of the founders of the Birmingham Theological Seminary, and his wife, Cyndie, have launched the Harry Reeder Scholarship Fund for pastoral studies students. In place of flowers, the family is asking for donations to the fund.
To connect with the author of this story or to comment, email erica.thomas@1819news.com.
Don't miss out! Subscribe to our newsletter and get our top stories every weekday morning.