Neil Callaway has always loved coaching.
But he also loves his family, especially now that he is a grandfather.
So after 42 years coaching everywhere from East Carolina to Southern Cal, Auburn and Houston to what he thought was his final stop as offensive line coach at Purdue, when the 2021 season ended, Callaway decided it was time to retire, go home to Birmingham and do what he loves: be with his family.
Oh - and coach football, too.
"Bottom line, I got tired of being away from my family,'' said the 66-year-old Callaway. "If I'd kept doing what I was doing [coaching at Purdue University in the Big Ten], I wouldn't get to see my children or my four grandchildren, and I wanted to be around them more. I'd made up my mind that [the 2021 season] would be it.
"Then I started hearing about the USFL (United States Football League). I wasn't sure of the details, but once I found out everything was going to be done in Birmingham, I realized it would be a great fit for me. I'd get to live in Birmingham, see my children and grandchildren, spend time with Karen" - his wife of 45 years - "and keep coaching football."
Callaway is the offensive line coach for the Michigan Panthers of the USFL. The Panthers (1-2) play the Philadelphia Stars (1-2) at 7 p.m. CT at Protective Life Stadium. The game will be televised by FOX Sports 1 (FS1).
"To be back in Birmingham [where I was head coach at UAB from 2007-2011] – people know how much this city loves football,'' he said. "It's obvious by the way they are supporting the [Birmingham] Stallions.
"The rest of us – we're getting the short end of [fan support]. But it's good overall for Birmingham."
Although Callaway was born in Macon, Ga., he has been part of a lot of football history in Alabama. He played for the Crimson Tide under Coach Paul "Bear" Bryant as an offensive lineman, defensive lineman and linebacker from 1974 to 1977, where he was part of three Southeastern Conference Championship teams.
He connected with Pat Dye when Dye was head coach at East Carolina University, beginning a relationship that would take him with Dye to Wyoming and then Auburn, where Callaway spent 12 seasons and helped balance the football power in the state, winning a share of four SEC titles.
He would become Offensive Coordinator at the University of Houston, come back to coach as offensive coordinator at the University of Alabama, and later take the same position at the University of Georgia before getting his first (and only) head coaching job at UAB in 2007.
From there he went on to coach with Bobby Petrino and Jeff Brohm at Western Kentucky, with Clay Helton at the University of Southern Cal, then joined Brohm's staff at Purdue.
As a former UAB head coach, Callaway is glad to see the progress the program has made, especially with a new stadium and practice facilities, all things he advocated for during his run (2007-2011) as head coach that the administration wasn't committed to doing.
"I'm happy for them," he said. "I can't say I know Coach [Bill] Clark, but he's done a great job. We've been to UAB to do walk-throughs the evening before our games at Protective, and it's a great setup. I'm glad the commitment was made to do those things."
Sitting inside legendary Legion Field recently, waiting for the Panthers to practice, Callaway couldn't help but think of all the games he had been part of in the old stadium.
"It's been a lot of good,'' Callaway said. "To be honest, good and bad.
"The first game I ever dressed [out], I was a freshman against [the University of] California. Vince Ferragamo was the [Cal] quarterback. I didn't get to play. That was the fall of '73. And then I remember the game out here where I broke my jaw. I remember the [1974] TCU game, where that young man, [Kent] Waldrep, broke his back [and was paralyzed].
"Then Auburn – that first year [1982] when we beat Alabama with 'Bo [Jackson] Over the Top,'" Callaway continued, referring to the first time Auburn had beaten the Tide since 1972. "Then we [Alabama] beat Auburn the last time we played there - that was a great game," Callaway mused, reflecting on a 31-17 Alabama win at Legion Field in 1998 before continuing, "Then UAB, my first time being a head coach. That last year we beat Southern Miss [ranked 22 in the nation] on a field goal at the end.
"There are a lot of good memories. Lot of not-so-good ones, too. But a lot of good."
Along the way, there were the three SEC titles as a player at Alabama and one as a coach. Four SEC titles at Auburn. A Conference USA title at Houston. Three division titles and two SEC titles as offensive coordinator at Georgia. Two Conference USA titles at Western Kentucky. There was a Rose Bowl victory and PAC 12 championship at USC.
"It's been a great run,'' Callaway said. "From starting at East Carolina with Coach Dye, every stop has been good for me. Karen and I were apprehensive about going to [Los Angeles, on the USC staff], but we enjoyed being out there. Even Purdue – last year we won nine games, something like only the seventh time in the history of the school. So, a lot of great highlights."
Callaway had never coached professional football, and this new league that is made for TV has had its challenges.
"With the technology they are using – all of it is on TV,'' he said. "They've got everybody mic'd up where everybody hears everything. Everyone knows the [quarterback] cadence, knows what the terminology is, knows what everyone is doing. That's been a challenge.
"It's an adjustment. We only have 45 [players] on the roster, 38 active. We had nine offensive linemen, but now we're at eight. Seven are generally active on game day. It's all part of roster management – do you need two tight ends or three? Five wide receivers or four? You've got to maintain balance and not get too lopsided in one area. But the standard number for offensive linemen on game day is seven. That's where we're at."
The best part is that, after the game, he can be at home. And on days off, there is time with the family.
"You know, last Friday night, the game kicked off at 9:30, and Karen and I walked off the field together about 12:20,'' Callaway said. "I told her she was crazy to be there. But she was, and it was special to be able to walk off together and go home.
"I really like this. The thing I learned over the years is what is most important thing about coaching is be around good people. I'd like to do it as long as I can be around good people. I enjoy coaching. I really do. Teaching guys fundamentals and working with them - I enjoy that. … I'm tickled to death. I get to coach football, which I enjoy, be around players and coaches, and be at home. I couldn't be happier. We're really having a good time."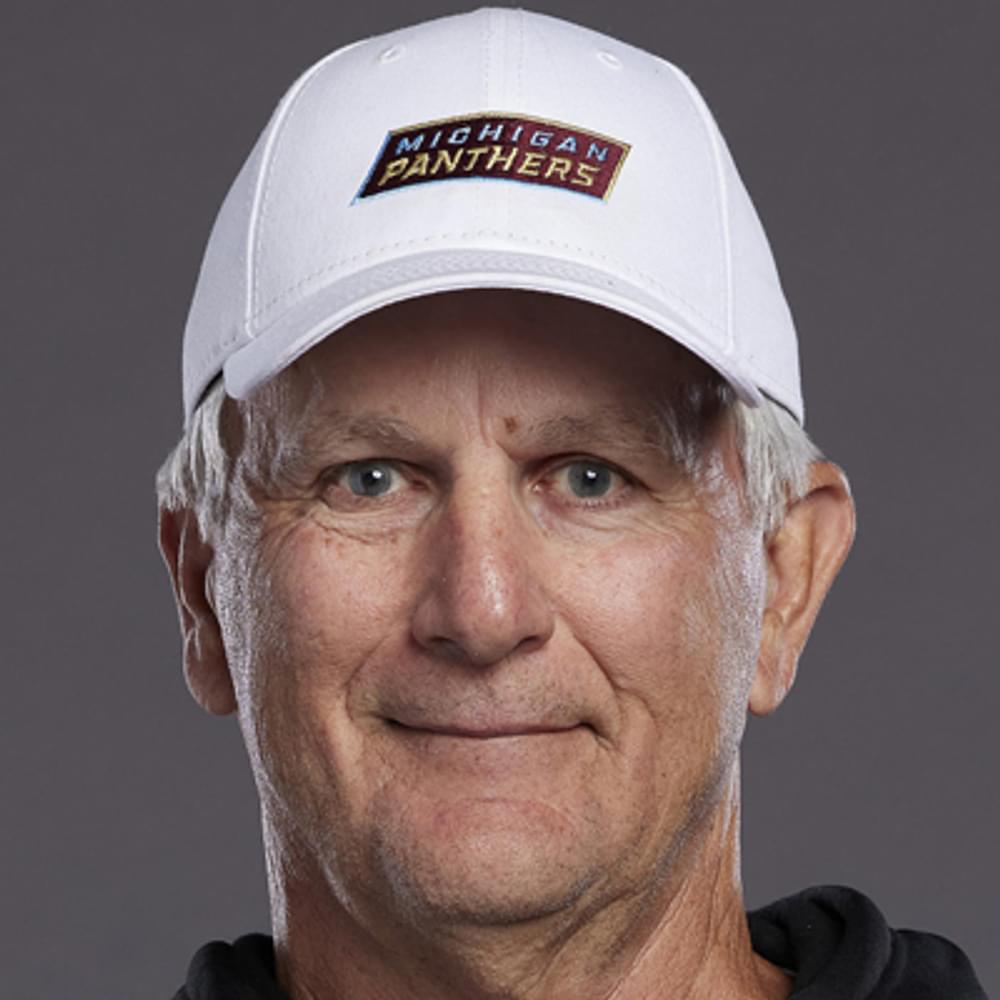 To connect with the author of this story, or to comment, email ray.melick@1819News.com.
Don't miss out! Subscribe to our newsletter and get our top stories every weekday morning.