More than two weeks after a widespread search for Carlee Russell, she has been charged after authorities said she faked her own kidnapping.
Hoover Police Chief Nick Derzis said Russell was charged with false reporting to law enforcement authorities and falsely reporting an incident.
"Her decisions that night created panic and alarm for the citizens of our city and even across the nation as concern grew that there was a kidnapper on the loose, using a small child as bait," Derzis said.
Derzis said he is frustrated that Russell is only being charged with two misdemeanors, and he plans to go to lawmakers to ask for changes.
"Judging from the amount of phone calls and emails that we've received from people all over the country, I know that many are shocked and appalled that Ms. Russell is only being charged with two misdemeanors, despite all the panic and disruption her actions caused," Derzis said. "Let me assure you, I too, share the same frustration but existing laws only allow the charges that were filed to be filed. I can tell you that I will be contacting our state legislators on behalf of law enforcement in Montgomery and asking them to look at this law, applied to these facts and urge them to add an enhancement to current legislation when somebody falsely reports kidnapping or another violent crime."
Alabama Attorney General Steve Marshall joined in on the press conference Friday. He said his office would also look into the possibility of more charges.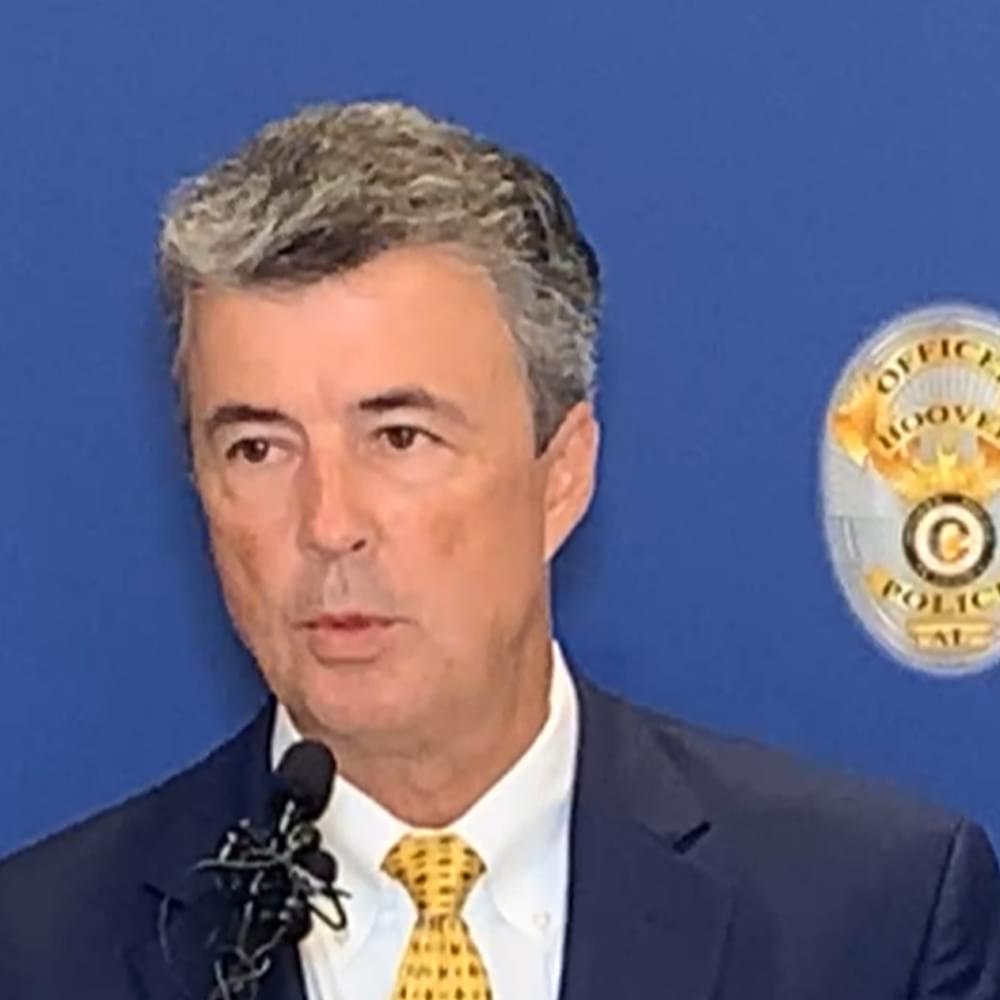 "We don't see this as a victimless crime," said Marshall. "There are significant hours spent, resources expended as a result of this investigation. And not only that but the many men and women who are civilians that wore those yellow vests on a hot afternoon and evening looking for someone they thought was abducted and trying to be of assistance. We intend to fully process this case and look forward to working with Hoover Police Department going forward."
According to her attorney, Russell eventually admitted lying when she called 911 on Thursday, July 13, reporting a toddler was walking along Interstate 459. After officers responded to that 911 call, they found her car but no sign of Russell. Later, she talked to a family member after hanging up with 911 and told them about the baby on the interstate.
The family member told police she heard a scream and then nothing but traffic noise.
A massive 49-hour search for Russell ended when she arrived at her parent's house in Hoover. She was then taken to the hospital for evaluation and later released.
When she was reported missing, Derzis said resources were dispatched from local, state and federal agencies. In addition, families of actual kidnapping and murder victims came forward to help.
"The story opened wounds for families whose loved ones were really victims of kidnappings, some of which even helped organize searches in hopes they would find Carlee alive so that her family would not experience the pain and suffering that they felt when their loved ones never returned home," Derzis added.
Even after Russell returned home, she attempted to continue her lie by telling police she was snatched by a man when she exited the car to rescue the baby. She stuck to the story with great detail, explaining she was put into a tractor-trailer and eventually taken to a house.
Russell turned herself into the Hoover City Jail Friday afternoon. She posted bond and was released.
Investigators still have not determined where Russell was and what she did during the two days she was missing.
After Russell came home, many in the black community expressed concerns saying for once, the disappearance of a black woman was taken seriously. They said they did not want the hoax to place further doubt on missing person cases of black people because they have not felt that all of those cases were given enough resources in the past. Derzis and Marshall responded to those claims.
"We work every case like all of law enforcement does, so I don't have any concern anywhere that that would be an issue," said Derzis.
"I've been in law enforcement for 27 years, I have been in law enforcement all throughout the state. I have never seen anybody interested in the color of skin when investigating a criminal case," he continued. "And I expect regardless of gender or race that when that report is filed, that Alabama law enforcement is going to do its job."
The case has gained national attention and has become somewhat of a pop-culture event. Although some have joked about the case online, Derzis said this is no laughing matter.
"As we know, actions can have consequences and that's why we're here today," he said.
To connect with the author of this story or to comment, email erica.thomas@1819news.com.
Don't miss out! Subscribe to our newsletter and get our top stories every weekday morning.