Former Montgomery police officer Aaron Cody Smith and his wife are speaking out about their lengthy court battle that has culminated in an appeal before the Alabama Supreme Court.
Smith was an officer with the Montgomery Police Department who was charged with murder after the on-the-job shooting of Greg Gunn.
The shooting occurred on Feb. 25, 2016, and Smith was arrested nearly a week later.
Smith was charged with murder in the fatal shooting, but the trial ended in November of 2019, with a jury finding him guilty of a lesser charge of manslaughter. He was sentenced to 14 years in prison in January 2020.
Smith was released on bond after his conviction while appealing the decision. His bond was revoked in March 2022 after the Court of Criminal Appeals denied his appeal, and he has been incarcerated at Limestone Correctional Facility since the beginning of May 2022.
According to court documents, Smith stopped Gunn around 3 a.m. while walking down the street in an area where car break-ins were reportedly rampant. After Smith searched Gunn and felt a hard item that turned out to be drug paraphernalia, Gunn fled from Smith, and a pursuit began.
Smith reportedly discharged his taser in the pursuit. According to Smith's testimony, after Gunn picked up a nearby painter's pole, Smith drew his weapon and fired on Gunn, killing him.
According to forensics reports, verified by Alabama Attorney General Steve Marshall, Gunn's DNA was found on the paint pole. Gunn also had possession of cocaine and had cocaine in his system.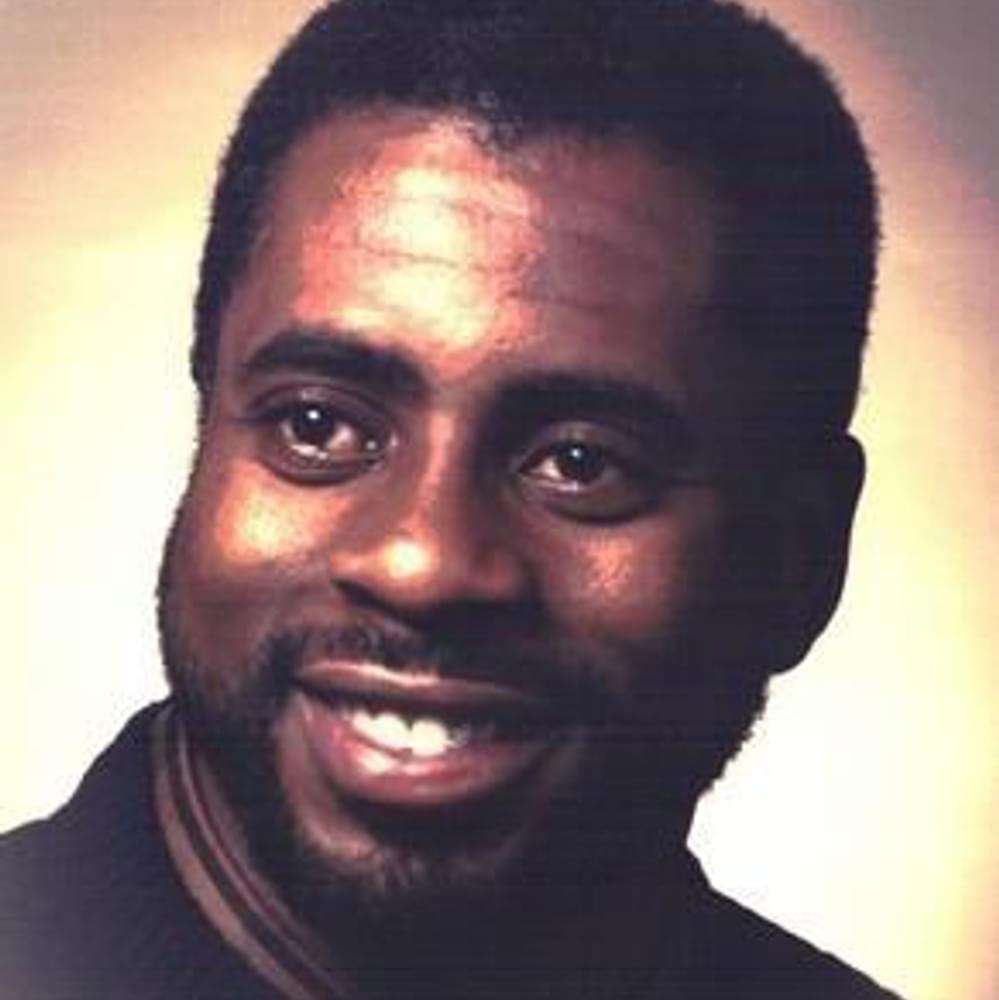 A series of appeal rejections has now landed Smith before the Alabama Supreme Court, which has agreed to hear arguments for his appeal. Smith's wife spoke to 1819 News regarding the appeal and what their family has been experiencing through this process.
According to Ashley Smith, she and her children have been taking Smith's absence in stride.
"Our oldest daughter wore one of his t-shirts to bed last night," Ashley Smith said. "Sometimes they'll remember something funny he said. Like one of our girls couldn't find her flip-flops, and she said, 'One time, Daddy said you've got your flip, now you just need the flop.' So, just little stuff like that will remind the kids of him, but they're okay. It's just something to take day by day."
Aaron Cody Smith was able to talk to 1819 News from Limestone Correctional Facility, where he is serving his sentence.
"My mind is back home with my family," Aaron Cody Smith said. "I've got a wife and kids trying to figure out life without me to help provide for them; that's the most difficult aspect of it.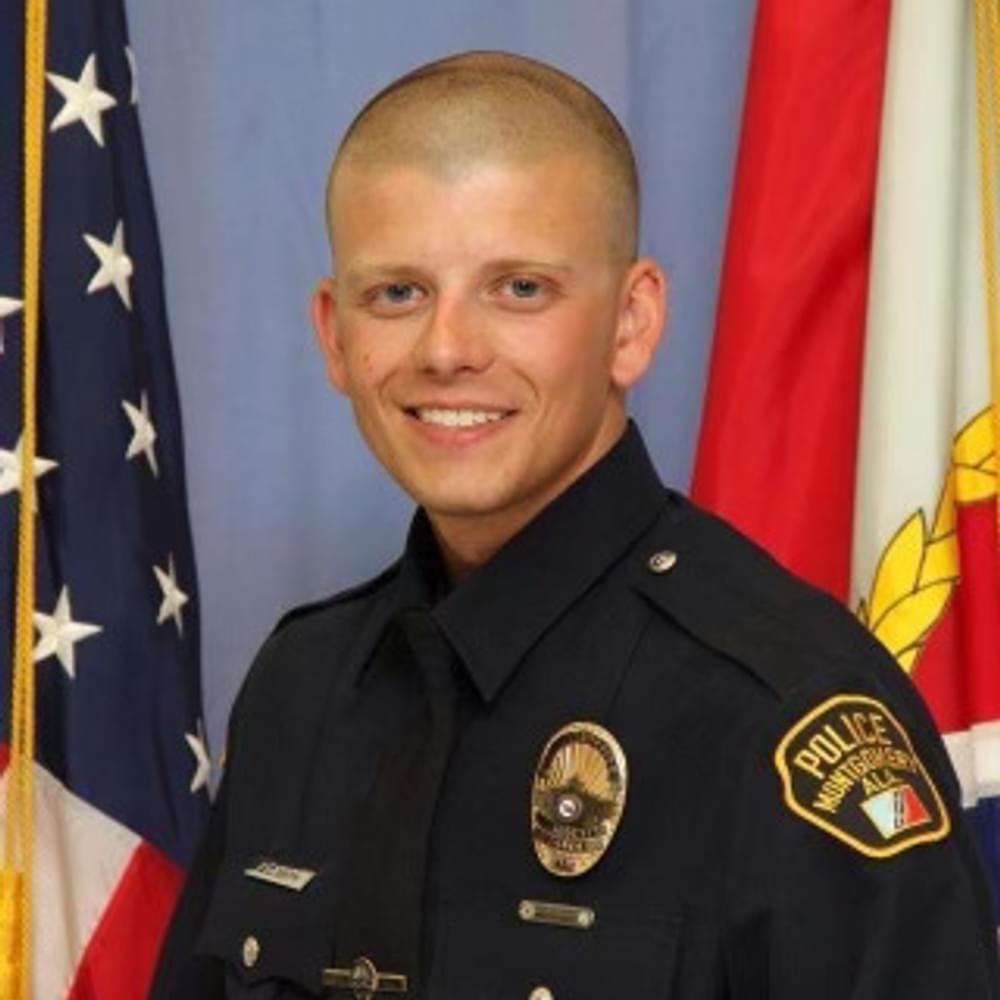 "When you're a police officer just trying to do your job and make a difference for your community, to do the job the best you are able to, alone, in a bad situation, exactly as you are trained, and then to get charged for that - that's a hard pill to swallow. There are people that have painted me out to be malicious, just going out looking for trouble, but that wasn't the case.
"My neighborhood was slammed with burglaries … I was just trying to keep someone from waking up to a broken window and stolen property. So, to get painted as a guy who was just out there looking to be a bully with a badge is just the furthest thing from the truth."
Aaron Cody Smith said good has come from this bad situation.
"…As bad as the situation has been, I've seen God so clearly move over the years," said Aaron Cody Smith. "The progress He's made with me personally, with friends, family, strangers I've met through county jail, and the DOC; lives have been changed for the better through this terrible circumstance."
1819 News spoke with several officers who went through the police academy with Smith and later worked with him on the force, all of whom lauded his demeanor and candor.
"In this time frame, we had gone through Ferguson and that whole debacle where they literally burned a city for weeks on end for literally a flat-out lie," said former MPD K9 officer Ronnie Blount. "So, we had Ferguson and the Baltimore stuff going on as well. It was very tense on the street.
"The scuttlebutt was that the higher-ups wanted to make sure we didn't have any riots in Montgomery. There was a feeling from the beginning that [Smith] was just going to be the sacrificial lamb to keep Montgomery from being the next Ferguson.
"Officers were so upset by all this and so mad at how the city was turning their back on someone who everybody knew was a proactive officer. He had already gotten the combat ribbon. He had been named officer of the month a couple of times. He got officer of the quarter. He was a good, good, street cop."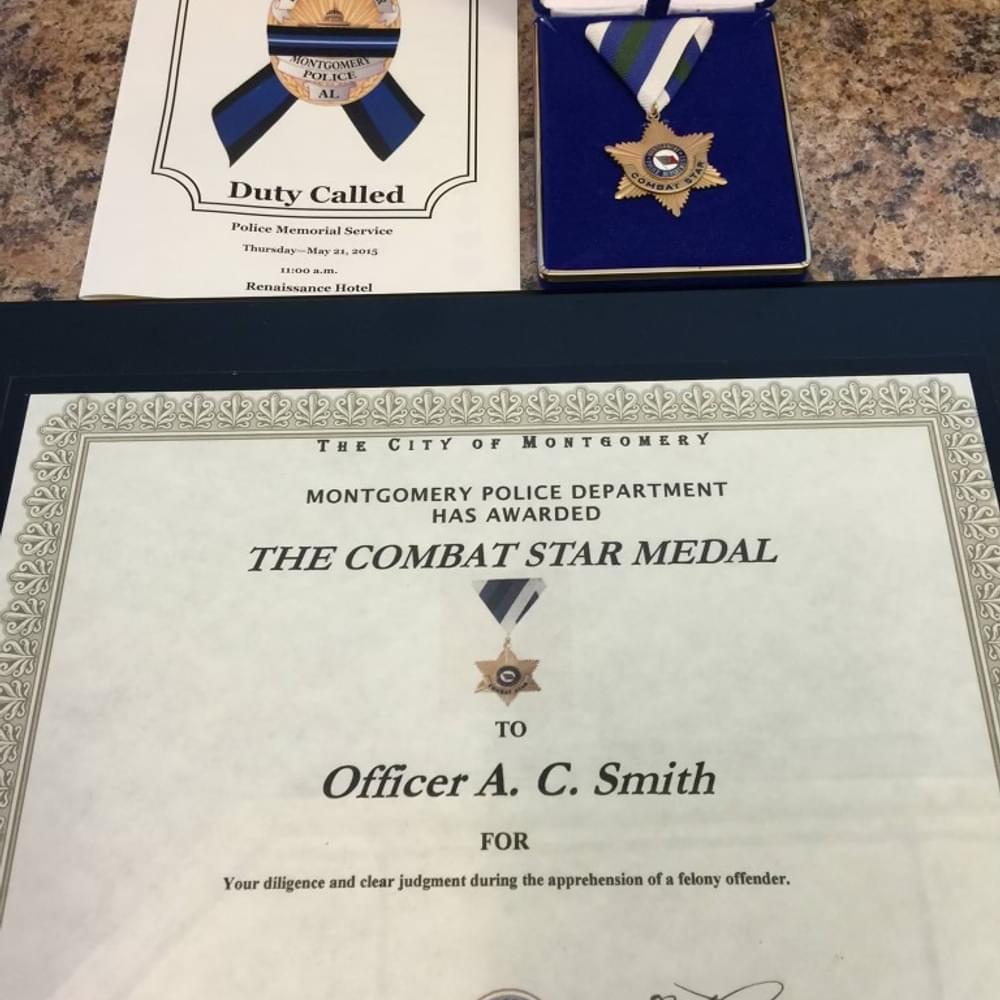 "The department gave off this impression like, 'Oh yeah, Cody should be good," said a former MPD officer who wished to remain anonymous. "Then, all of a sudden, [the Montgomery district attorney] decided to charge him with murder, and everyone was confused; everyone was pissed off. It just seemed like they were keeping something from us."
Much was made during the trial of the varying details within Smith's statements after the shooting.
Smith gave a statement to investigators hours after the shooting, which did not contain details that were divulged later, according to the State Bureau of Investigations (SBI).
"You need time to recover from the trauma," Ashley Smith said "…Nightmares are a huge part of this too. Like right after it happened, almost instantly, these nightmares started. He would remember things, and then he would get confused, like, 'Did this happen?' So his mind was just trying to process exactly what happened.
"But the fundamentals of his statement stayed the same. The fact that [Gunn] picked up a pole and came at [Smith], whether he swung the pole, or he just came toward him with the pole, that stuff shouldn't even matter. At the end of the day, the fact that he picked up a pole and came in an aggressive way toward a police officer: that stayed the same."
Blount said that the district in which Gunn was shot was not Smith's usual patrol district.
"The only reason he was in that district is because they needed someone who was proactive and who would actually work," Blount said. "They knew that [Smith's] regular district, he kept them on lockdown, he was constantly busy.
"We were running overtime in the area specifically because we were getting complaints about people burglarizing cars during third shift hours. We were told over and over again, 'if you are working overtime there, you stop everything that moves.'
"That neighborhood isn't New York City, where people regularly move around at three in the morning. [Smith] had every right under the sun. I would have done the same thing, and I have done the same thing.
"I have no idea [how he got convicted], honest to God. … It's the most bizarre thing. It's the main reason I left MPD."
Blount said he knew of several officers who left the department in the years following Smith's arrest and conviction.
"That's one of the reasons why there is a waiting list for the Elmore County Sheriff's office," Blount said. "They don't pay worth nothing, but guys leave MPD and will gladly go work for Bill Franklin because Bill Franklin backs his cops up and Montgomery doesn't."
The Smiths expressed hopefulness in the appeal before the Alabama Supreme Court. Despite the many appeal rejections they have endured, they both remain hopeful that their case will be heard.
"If Cody had done something wrong, something that he shouldn't have done, then he would take accountability and serve the time and let it go," Ashley Smith said. "But the fact that he was wrongly charged with murder and then wrongly convicted of manslaughter: that is why we're fighting.
"Because it's not fair that they can get away with making him into something that he's not. I want it to be understood that, six-and-a-half years later, you don't have a guilty man fighting for justice at the Supreme Court level. The biggest reason he still has fight in him after all these years is because it's wrong."
To connect with the author of this story, or to comment, email craig.monger@1819news.com.
Don't miss out! Subscribe to our newsletter and get our top stories every weekday morning.